READINGS for 2006-04-02
SEEING JESUS
?They approached Philip, who was from Bethsaida in Galilee, and asked him, ?Sir, we wish to see Jesus.?? ? John 12: 21
Back when I started taking my spiritual journey seriously, I prayed to God to send people who would bring me closer to Him. He sent a lot ? religious and lay persons alike. To them, I give thanks for helping me see Jesus in a better way. Some of them I would like to make mention here:
Sr. Mary James, RGS ? who facilitated my first solo retreat in 1997, helped me see dreams as a useful guide in my journey, and whose friendship is truly a source of comfort (she?s in her 70s now!);
Fr. Francis, SDB ? who became my first spiritual director and whose inspiring homilies and retreats deepened my nderstanding of what?s happening to me;
Evangelium Dei ? my first community, where I experienced my first taste of the renewal;
Fr. Ruben and Fr. Ted, SJ ? who mentored me in counseling and whose compassion healed me;
Fr. Thomas, SJ ? my current spiritual director, who helps me see God?s work in my life;
Many other lay and religious friends ? who accompanied me in my struggle through their presence, prayers, and friendship. I give thanks to God endlessly for sending them along my path. TessVA
REFLECTION:
Who is helping you see Jesus more clearly?
Lord, You know better who to send me to bring me closer to You. May I see them as they come.

1st READING
Jeremiah 31:31-34
Jeremiah promises the people a New Covenant. This covenant will be implanted within our hearts and not just in the external realities of the written law. It is our hearts and minds that the Lord wants to win in order to make us His children and disciples. The Lord is looking for a people who will be true to this call and not just people who give lip service to a set of laws. This is our deepest and truest call.
31 ?The days are coming,? says the LORD, ?when I will make a new covenant with the house of Israel and the house of Judah. 32 It will not be like the covenant I made with their fathers the day I took them by the hand to lead them forth from the land of Egypt for they broke my covenant and I had to show myself their master,? says the LORD. 33 ?But this is the covenant which I will make with the house of Israel after those days,? says the LORD. ?I will place my law within them, and write it upon their hearts; I will be their God, and they shall be my people. 34 No longer will they have need to teach their friends and kinsmen how to know the LORD. All, from least to greatest, shall know me,? says the LORD, ?for I will forgive their evildoing and remember their sin no more.?
P S A L M
Psalm 51:3-4, 12-13, 14-15
R: Create a clean heart in me, O God.
1 [3] Have mercy on me, O God, in your goodness; in the greatness of your compassion wipe out my offense. 2 [4] Thoroughly wash me from my guilt and of my sin cleanse me. (R) 10 [12] A clean heart create for me, O God, and a steadfast spirit renew within me. 11 [13] Cast me not out from your presence, and your holy spirit take not from me. (R) 12 [14] Give me back the joy of your salvation, and a willing spirit sustain in me. 13 [15] I will teach transgressors your ways, and sinners shall return to you. (R)
2nd READING
Hebrews 5:7-9
Suffering is an aspect of human living that cannot be avoided. As much as none of us enjoy suffering, it is important to remember that since it is a part of our lives, it is our attitude to it that is important in how we deal with it. Jesus embraced the suffering of His passion and death because He knew that this was the way that the Father had planned for the salvation of all mankind. If we join our sufferings with that of Jesus, they too, can be redemptive.
7 In the days when he was in the flesh, he offered prayers and supplications with loud cries and tears to the one who was able to save him from death, and he was heard because of his reverence. 8 Son though he was, he learned obedience from what he suffered; 9 and when he was made perfect, he became the source of eternal salvation for all who obey him.

G O S P E L

John 12:20-33
Jesus knows that He has a mission to bring salvation to all humanity. The exact mechanics of how this would happen, I believe, was a growing reality in His life. By this time of His ministry I believe that Jesus knew that He was called to suffer and die for the sake of our salvation! His ?hour? had come so to speak when both His identity and mission would be made plain for all to see. His resurrection from the dead is the Father?s vindication of all that Jesus stood for in His life and ministry.
20 Now there were some Greeks among those who had come up to worship at the feast. 21 They came to Philip, who was from Bethsaida in Galilee, and asked him, ?Sir, we would like to see Jesus.? 22 Philip went and told Andrew; then Andrew and Philip went and told Jesus. 23 Jesus answered them, ?The hour has come for the Son of Man to be glorified. 24 Amen, amen, I say to you, unless a grain of wheat falls to the ground and dies, it remains just a grain of wheat; but if it dies, it produces much fruit. 25 Whoever loves his life loses it, and whoever hates his life in this world will preserve it for eternal life. 26 Whoever serves me must follow me, and where I am, there also will my servant be. The Father will honor whoever serves me. 27 ?I am troubled now. Yet what should I say? ?Father, save me from this hour?? But it was for this purpose that I came to this hour. 28 Father, glorify your name.? Then a voice came from heaven, ?I have glorified it and will glorify it again.? 29 The crowd there heard it and said it was thunder; but others said, ?An angel has spoken to him.? 30 Jesus answered and said, ?This voice did not come for my sake but for yours.? 31 Now is the time of judgment on this world; now the ruler of this world will be driven out. 32 And when I am lifted up from the earth, I will draw everyone to myself.? 33 He said this indicating the kind of death he would die.
my reflections
think: What is your mission in life?
_______________________________________________________
_________________________________________________________
God?s special verse/thought for me today______________________
_________________________________________________________

T O D A Y ? S BLESSING LIST
Thank You Lord for: ______________________________________
_______________________________________________________
READ THE BIBLE IN ONE YEAR 2Kings 4-6
SABBATH PAUSE
My weekly time with God
THANK YOU LIST
Things to be grateful for from the past week
________________________________________________________________
________________________________________________________________
_________________________________________________________________
SPECIAL NEEDS
Things to ask God for in the coming week
________________________________________________________________
_________________________________________________________________
________________________________________________________________
HIDDEN TREASURE
Most important word God told me this week
________________________________________________________________
_________________________________________________________________
_________________________________________________________________
GETTING TO KNOW THE SAINTS

St. Julie Billiart
Co-Foundress of the Institute of Notre Dame de Namur (1751 - 1816)
?The good God likes me to grope my way along.?
Julie Billiart was born in 1751 to a peasant family in Picardy, France. By the time she was seven she was teaching catechism to other small children of the town. At fourteen she took a vow of chastity and devoted herself to works of mercy and the religious instruction of her poor neighbors. Thus far, her religious vocation progressed along fairly typical lines. Her life took an unexpected turn, however, when a strange malady left her virtually paralyzed. Confined to her bed and unable to move her limbs she still found ways to maintain her evangelical witness. Gradually, she acquired considerable influence and spiritual authority in her town.
During the French Revolution she got into trouble for harboring illegal priests. Amid threats against her life, she had to be smuggled out of her house and taken to Compiegne. Still her pursuers sought her from one refuge to another until she was forced to exclaim, ?Dear Lord, will you not find me a corner in paradise, since there is no room for me on earth?? Under the stress of her ordeal she temporarily lost the power of speech.
Once she was out of harm?s way and able to rest and recuperate, Julie?s speech eventually returned and she resumed her work of religious instruction. Soon, with the encouragement of her confessor, she undertook the foundation of a new congregation, the Institute of Notre Dame, devoted the Christian education of the poor and the training of religious teachers. The work prospered, and many women were attracted to her community. In 1804, Mother Julie was miraculously freed from her mysterious illness. After twenty-two years as an invalid she was suddenly able to walk once more. Her newfound mobility was heavily taxed in the expansion and consolidation of the Institute. She made as many as 120 journeys on behalf of her mission. Fifteen new convents were established during her lifetime, including the motherhouse in Namur. On her deathbed, as a Sister read to her from The Imitation of Christ, she put her finger on the page and said, ?That is the part you must read.? The passage read: ?If thou carry the cross willingly, it will carry thee, and bring thee to thy desired end, to that place where there will be no end.? Julie Billiart died on April 8, 1816, at the age of 65. She was canonized in 1969.
CLEAN HEARTS
It is now a week immediately prior to Holy Week. Let us pray and work for a holy heart. It is holy hearts that make the Holy Week holy. The heart of God the Father makes this time holy. It is the heart that gave us His only begotten Son. It is the heart that loved the world so much. It is the heart that stopped at nothing to show us how much it loves us. It is the heart of the merciful Father.
The heart of the Lord Jesus makes the Holy Week holy. It is the obedient heart of a Son. It is the heart that was pierced on the cross. It is the heart that was broken so that we may be made whole. It is the loving heart of the Son.
The heart of Mary makes the Holy Week holy. It is the heart that beat as one with the Son. It is the heart that, according to St. Augustine, first conceived the Word before it was conceived in the womb. It is the immaculate heart of the Mother of God.
The heart of John, the Beloved Apostle, and the hearts of the women at the foot of the cross make the Holy Week holy. It is the hearts of the faithful disciples f Jesus. It is the hearts that remained with the heart of Jesus on the cross. It is the hearts that risked death with their Lord. It is the faithful hearts of the Lord?s disciples.
It is not the week that makes our hearts holy. It is holy hearts that make the Holy Week holy. Merciful hearts, loving hearts, immaculate hearts, and faithful hearts ? these are holy hearts, these are what makes this season special.
Holy hearts are clean hearts. They are hearts unsoiled by grudges, vindictiveness and refusal to forgive. They are hearts that are hatred or indifference free. They are hearts uncontaminated by worldly things. They are hearts sparkling with loyalty to God.
Let us make a general cleaning of our hearts as Holy Week approaches. Let us begin by going to confession. Fr. Bobby T.
REFLECTION QUESTION:
When was my last confession? How holy will my Holy Week be?
Precious Blood of Jesus, wash me and make me clean. Amen.
St. Francis of Paola, confessor, pray for us.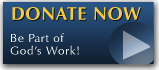 The FEAST is one of the happiest places on earth.

Click Here to find a Feast near you!
KERYGMA TV! is BACK
KERYGMA TV is on a new time slot and new channel Sundays 8 a.m. at IBC 13
Need Counseling? No Landline?
Now, you can use your mobile phone to call a friend for counseling at 09228407031. Or you may call our landlines 7266728, 7264709, 7259999 Mon-Fri 24-hrs, Sat 6am-5pm, Sun 6am-10am
BO BLOGS!
Go to Bo's Official Site and read his almost daily blog! Its not news, but thoughts and musings of Bo Sanchez. Get to know Bo in a more personal way --and find out what it means to live the life of a preacher. You get to enrich your faith as well.
DONATION
Remember to always donate your "first fruits"-not the last. Click on the "Donation" Box under the members menu - and you'll even see links to the nearest branches of the Banks where you can deposit.