READINGS for 2006-04-01
AJA! CBSG

?I leave everything I do to you. ? Jeremiah 11:20
Since July 1998, I have been assigned to lead the CBSG (Christian Bible Sharing Group) composed of 40 co-inmates here at the Correctional Institution for Women (CIW). CBSG was originally meant to be an intercessory prayer group that prays for brothers from the ?inside? and ?outside.? They say we are Jesus? favorite that?s why we receive lots of prayer requests, especially from the ?outside.?
For 13 years, this work of the Lord continued for those who heard and answered His call that Christ is the most important person, with Mary accompanying us in prayers.
Today, CBSG has more than one hundred active members, composed of nine caring groups who are sent every Sunday to lead in prayer meetings. They are trained to deliver the Word of God, including reflection and sharing. My greatfulness to my colleagues in this work for God: Evelyn, Nimfa, Marlu and Linda,Noemi and Marjorie, and the CIW Music Ministry, the first fruit of the CBSG. I put everything I do in God?s hands no matter what happens. Beth C.
REFLECTION:
However difficult your task, just go on. You do not do it for yourself but for Christ!
All glory is only for You, Lord Jesus.
PERSONAL MISSION STATEMENT
The ultimate purpose of my life
---
---
---
GOALS FOR THE QUARTER
Priority areas God wants me to work on

---
---
---

PRAYER SHEET FOR MY LIFE
Things I will pray for regularly

DATE
When I
started
praying


PERSONAL NEED
?Until now, you have not
asked for anything in My Name.?
- John 16: 24a


DATE
When the
answer
came


GOD?S ANSWERS
?Ask and you shall receive,
that your joy may be full.?
- John 16: 24b

PRAYER SHEET FOR MY LIFE
Things I will pray for regularly
EVANGELISM LIST
People God wants me to
bring closer to Him

CARING LIST
People God wants me to
pray for and show more love to
1st READING
Jeremiah 11:18-20
There is never any point seeking revenge against those who hurt us. Jeremiah had more reasons than most to do this but he refrained from doing so because he was willing to trust that the Lord would vindicate him in the end. It is this attitude that we must take with us through our lives or we will find that resentment and bitterness will eat us up. Let us leave our vindication and ultimately our peace in the hands of God, not our own.
18 I knew it because the LORD informed me; at that time You, O LORD, showed me their doings. 19 Yet, I, like a trusting lamb led to slaughter, had not realized that they were hatching plots against me: ?Let us destroy the tree in its vigor; let us cut him off from the land of the living, so that his name will not be spoken no more.? 20 ?But you, O Lord of hosts, O just Judge, searcher of mind and heart, let me witness the vengeance You take on them, for to you I have entrusted my cause!?
P S A L M
Psalm 7:2-3, 9-10, 11-12
R: O Lord, my God, in you I take refuge.
1[2] O LORD, my God, in you I take refuge; save me from all my pursuers and rescue me, 2 [3] lest I become like the lion?s prey, to be torn to pieces, with no one to rescue me. (R) 8 [9] Do me justice, O LORD, because I am just, and because of the innocence that is mine. 9 [10] Let the malice of the wicked come to an end, but sustain the just, O searcher of heart and soul, O just God. (R) 10 [11] A shield before me is God, who saves the upright of heart; 11 [12] a just judge is God, a God who punishes day by day. (R)
G O S P E L
John 7:40-53
There is total confusion around the identity of both Jesus and the Messiah. The people do not seem to know what to think or believe in this regard. No wonder it was not difficult to rouse the people to speak against Jesus when the time came for His judgment by Pilate. Ignorance of the truth makes it very easy for us to be deceived. Let us pray and work for a deeper understanding of our faith so that we will be more firmly founded in the truth of our salvation.
40 Some in the crowd who heard these words said, ?This is truly the Prophet.? 41 Others said, ?This is the Messiah.? But others said, ?The Messiah will not come from Galilee, will he? 42 Does not scripture say that the Messiah will be of David?s family and come from Bethlehem, the village where David lived?? 43 So a division occurred in the crowd because of him. 44 Some of them even wanted to arrest him, but no one laid hands on him. 45 So the guards went to the chief priests and Pharisees, who asked them, ?Why did you not bring him?? 46 The guards answered, ?Never before has anyone spoken like this one.? 47 So the Pharisees answered them, ?Have you also been deceived? 48 Have any of the authorities or the Pharisees believed in him? 49 But this crowd, which does not know the law, is accursed.? 50 Nicodemus, one of their members who had come to him earlier, said to them, 51 ?Does our law condemn a person before it first hears him and finds out what he is doing?? 52 They answered and said to him, ?You are not from Galilee also, are you? Look and see that no prophet arises from Galilee.? 53 Then each went to his own house.
my reflections
think: Who are the people who have hurt you? Are you ready to forgive them? How can you make yourself ready?
________________________________________________________
_________________________________________________________


God?s special verse/thought for me today_____________________
_________________________________________________________

T O D A Y ? S BLESSING LIST
Thank You Lord for: ______________________________________
_______________________________________________________
READ THE BIBLE IN ONE YEAR 2Kings 1-3
FOOLS FOR CHRIST, FOOLS LIKE CHRIST

Today is ?April Fool?s Day.? Let me remind everyone that ?April Fool?s Day? is not a liturgical celebration. But let me invite all of you to be ?fools? today and always. Yes, let us be ?fools? for the Lord.
To be ?fools? for the Lord is to live our lives according to the values of an upside-down kingdom, where the first is last and the last is first; where forgiving does not mean seven times but 70 times seven; where when slapped on one cheek, the other cheek should be given, too; and where death means life. This is the kind of kingdom that Jesus preached. This is the kind of kingdom that Jesus offered and still offers today. This is the kind of kingdom that Jesus brought and threw His hearers out of their seats while laughing at Him in scorn. And Jesus was even ?foolish? to die for this kind of kingdom.
Like a lamb led to the slaughter, Jesus was meek and silent. He offered no resistance. Resistance to suffering on account of His Gospel was not a byword in the kingdom His Gospel preached. Submission to God?s will is. Resignation to God?s will is. Faith in God is. Looking so ?foolish? in the eyes of the world, Jesus became the Lamb of God because it is He who takes away the sins of the world. And this ?foolish? Lamb is no laughing matter. He alone knows how to get to heaven where both the foolish and the wise dream of residing permanently someday.
All saints are ?fool?s? for Christ. But today, ?April Fool?s Day? is not their feastday. Every day is ?Fool?s Day? for saints. The world is always fooled by the ?foolishness? of saints. The world never understands the ways of heaven. The world is never meant for one as wise as the saints. Fr. Bobby T.
REFLECTION QUESTION:
Am I ?foolish? enough for God?
How foolish I truly am, O Lord, for trusting in men rather in You. How foolish I really am, for fearing losing everything rather than losing You. How foolish I truly, really am, O Lord, for trusting more in myself and less in You. Forgive me and make me wise. Amen.
St. Hugh, bishop confessor, pray for us.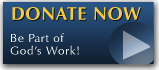 The FEAST is one of the happiest places on earth.

Click Here to find a Feast near you!
KERYGMA TV! is BACK
KERYGMA TV is on a new time slot and new channel Sundays 8 a.m. at IBC 13
Need Counseling? No Landline?
Now, you can use your mobile phone to call a friend for counseling at 09228407031. Or you may call our landlines 7266728, 7264709, 7259999 Mon-Fri 24-hrs, Sat 6am-5pm, Sun 6am-10am
BO BLOGS!
Go to Bo's Official Site and read his almost daily blog! Its not news, but thoughts and musings of Bo Sanchez. Get to know Bo in a more personal way --and find out what it means to live the life of a preacher. You get to enrich your faith as well.
DONATION
Remember to always donate your "first fruits"-not the last. Click on the "Donation" Box under the members menu - and you'll even see links to the nearest branches of the Banks where you can deposit.