READINGS for 2006-03-29
REVOLUTIONARY
?he also called God his own father, making himself equal to God. ? John 5:18
Did you know that there exists a cult in the Philippines that calls themselves Rizalistas?
Yes, Jose Rizal is their God. More accurately, they believe that Rizal was Jesus reincarnated during the time of the Spanish to liberate the Philippines. Call me crazy but I don?t think they?re crazy.
Okay, I know that Rizal wasn?t Christ reincarnated. But I do know that what Rizal did during his time was revolutionary and very Christ-like... in spite of the whisperings about his being a Mason and anti-Church. Maybe I should say he was like Christ BECAUSE OF his being anti-Church.
Hmmmrevolutionary, anti-establishment, peaceful author instead of warrior, yet working to save the oppressed. Who wouldn?t be reminded of Christ?
You know what I wish? I wish that Rizal would be re-incarnated as Christ today. I don?t mean literally. I mean through each and every one of us. Because this is what our country needs. Our church and church groups, even. We need revolutionary, peaceful antiestablishment incarnations of Christ to effect change. Victoria L.
REFLECTION:
How much like Christ? or at least Rizal? are you?
Teach me in what way I can make You, Jesus, alive in our midst today.
1st READING
Isaiah 49:8-15
God has promised us that He will never forget us just as a mother cannot fail to cherish the fruit of her womb or the baby at her breast. Yes, there are times when the human side of this comparison does fail, but it never fails if we add the further condition that the mother truly loves her child. I am sure that this was there in the mind of Isaiah when he made this prophecy! Let us draw strength, courage and hope from this promise of God and persevere in all that He calls us to do.
8 Thus says the LORD, ? In a time of favor I answer you, on the day of salvation I help you, to restore the land and allot the desolate heritages, 9 saying to the prisoners: ?Come out! To those in darkness. Show yourselves! Along the ways they shall find pasture, on every bare height shall their pastures be. 10 They shall not hunger or thirst, nor shall the scorching wind or the sun strike them; for he who pities them leads them and guides them beside springs of water. 11 I will cut a road through all my mountains, and make my highways level. 12 See, some shall come from afar, others from the north and the west, and some from the land of Syene.? 13 Sing out, O heavens, and rejoice, O earth, break forth into song, you mountains. For the LORD comforts his people and shows mercy to his afflicted. 14 But Zion said, ?The LORD has forsaken me; my Lord has forgotten me.? 15 Can a mother forget her infant, be without tenderness for the child of her womb? Even should she forget, I will never forget you.
P S A L M
Psalm 145:8-9, 13-14, 17-18
R: The Lord is gracious and merciful.
8 The LORD is gracious and merciful, slow to anger and of great kindness. 9 The LORD is good to all and compassionate toward all his works. (R) 13 The LORD is faithful in all his words and holy in all his works. 14 The LORD lifts up all who are falling and raises up all who are bowed down. (R) 17 The LORD is just in all his ways and holy in all his works. 18 The LORD is near to all who call upon him, to all who call upon him in truth. R)
G O S P E L
John 5:17-30
There is no doubt in Jesus? mind as to His identity as Son of God. As He approaches the ?hour? for which He came, namely His death and resurrection, He becomes more and more assertive of His identity in His conflicts with the Jewish authorities. Jesus unequivocally affirms the belief that He and the Father are one in mind and heart ? a truth that affirms the divinity of Jesus and will eventually help give rise to the doctrine of Trinity.
17 But Jesus answered them, ?My Father is at work until now, so I am at work.? 18 For this reason the Jews tried all the more to kill him, because he not only broke the sabbath but he also called God his own father, making himself equal to God. 19 Jesus answered and said to them, ?Amen, amen, I say to you, a son cannot do anything on his own, but only what he sees his father doing; for what he does, his son will do also. 20 For the Father loves his Son and shows him everything that he himself does, and he will show him greater works than these, so that you may be amazed. 21 For just as the Father raises the dead and gives life, so also does the Son give life to whomever he wishes. 22 Nor does the Father judge anyone, but he has given all judgment to his Son, 23 so that all may honor the Son just as they honor the Father. Whoever does not honor the Son does not honor the Father who sent him. 24 Amen, amen, I say to you, whoever hears my word and elieves in the one who sent me has eternal life and will not come to condemnation, but has passed from death to life. 25 Amen, amen, I say to you, the hour is coming and is now here when the dead will hear the voice of the Son of God, and those who hear will live. 26 For just as the Father has life in himself, so also he gave to his Son the possession of life in himself. 27 And he gave him power to exercise judgment, because he is the Son of Man. 28 Do not be amazed at this, because the hour is coming in which all who are in the tombs will hear his voice 29 and will come out, those who have done good deeds to the resurrection of life, but those who have done wicked deeds to the resurrection of condemnation. 30 ?I cannot do anything on my own; I judge as I hear, and my judgment is just, because I do not seek my own will but the will of the One who sent me.
my reflections
think: God has promised us that He will never forget us just as a mother cannot fail to cherish the fruit of her womb or the baby at her breast.
________________________________________________________
_________________________________________________________

God?s special verse/thought for me today_______________________
_________________________________________________________

T O D A Y ? S BLESSING LIST
Thank You Lord for: ______________________________________
_______________________________________________________
READ THE BIBLE IN ONE YEAR 1Kings 14-16
A TRUE FATHER?S SON
Today?s Gospel offers us a meditation upon the inner workings of the mind and heart of Jesus in relation to His obedience to his Father?s will. This is more than Jesus attempting to justify what He does. It is as if Jesus is voicing out some of His inner thoughts. John the Evangelist, a man who knew Jesus well, reports them to us as though he was a confidante to these thoughts. He reveals to us something of the mind and heart of Jesus in order that we will better understand the things that motivate Him.
Jesus is not just a man; He is the Son of God. As such He can seem to be a little distant from us at times. I believe that John hopes to bridge that distance a little by revealing to us something of the inner workings of Jesus? mind and heart ? that there are similarities in the way we think, reason and are subsequently motivated.
Jesus is clearly a man on a mission that is of His Father?s making. The intensity of Jesus? reflection upon His mission indicates to me that He is aware that it will consume His life in the end. Whether or not Jesus knows how this will happen is unclear. But it is clear to me that He has at least an inkling that His mission is a life or death affair. Nevertheless, He is single-minded in the application of His life to His mission. Nothing is going to deflect His purpose or draw Him away from this goal, least of all the petty concerns of whether a miracle performed on the Sabbath breaks the Law or not.
This purpose of action and clarity of mind is something for each of us to seek to emulate. It would serve us well to gain clarity regarding our mission in life, both earthly and heavenly, since there is nothing more unsettling and unfulfilling than wandering aimlessly through life. Jesus stands before us as an example of a well-motivated person who is committed to a particular course of action. Can we say the same about ourselves? Let us seek to gain greater knowledge and clarity about what it is that God wants us to do for Him. Let us commit ourselves to goals that are going to move us forward in our lives towards the Kingdom of God! Fr. Steve T.
REFLECTION QUESTION:
Do I know what my goals in life are, both spiritual and career-wise? If the answer is no, what am I doing to rectify this situation?
Holy Spirit, I need your help to gain greater clarity and vision for my life. Help me to surrender all to the will of God so that I will be able to clearly discern His good and holy will for my life.
St. Rupert, bishop confessor, pray for us.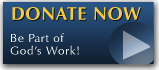 The FEAST is one of the happiest places on earth.

Click Here to find a Feast near you!
KERYGMA TV! is BACK
KERYGMA TV is on a new time slot and new channel Sundays 8 a.m. at IBC 13
Need Counseling? No Landline?
Now, you can use your mobile phone to call a friend for counseling at 09228407031. Or you may call our landlines 7266728, 7264709, 7259999 Mon-Fri 24-hrs, Sat 6am-5pm, Sun 6am-10am
BO BLOGS!
Go to Bo's Official Site and read his almost daily blog! Its not news, but thoughts and musings of Bo Sanchez. Get to know Bo in a more personal way --and find out what it means to live the life of a preacher. You get to enrich your faith as well.
DONATION
Remember to always donate your "first fruits"-not the last. Click on the "Donation" Box under the members menu - and you'll even see links to the nearest branches of the Banks where you can deposit.