READINGS for 2006-03-28
JARS OF WATER
I saw water flowing out from beneath the threshold of the Temple... ? Ezekiel 47:1

There?s this Christian band called Jars of Clay that FiSH magazine bought to Manila in February 2005. When I discovered them a few years ago, I found it strange that they seemed to be obsessed with water! Most of their lyrics are about stuff like Coffee, Tea (and Sympathy,) (Nothing But The) Blood, Flood, Sinking ? now they even have this pro-Africa organization called Blood:Water Mission. Oh, you can guess what it?s all about ? to create 1,000 wells (balon or deep well) to dry Africa!
If you took the time to browse the assigned readings today, you?ll see that all the verses today are about water, too!
Ezekiel ? about a progressively deeper vision of heaven?s waters

The Psalmist says, ?There is a river whose streams bring joy to the City of God?

John revolves around the randomly healing pool of Bethzada. Random because some people get healed, some do not.
This is what I call a grand slam. Three readings pointing to the same thing. What is this same thing? Maybe it?s the same thing that Jars of Clay saw in water. The holy spirit? The trinity? Our dependence on God?s Word ? as we are dependent on water to live? The waters of our baptism? Jars of Clay figured it out, how about you? Jomar H.
REFLECTION:
Are you ?streams of living water? to others?
May I be sensitive to those who are thirsty. May my life quench their thirst on Your behalf.


1st READING
Ezekiel 47:1-9,12
The water that flows through and from the Temple of God is life-giving. It is an allegory for faith. Our lives are barren and without fruit when we lack faith. But they will always be fruitful if we live a faith-filled life. We may not be able to see the fruits of a life of faith at all times because so often what God is doing is ?behind the scenes? work in our life. Think of the work that goes into a theater production or film for a two-hour performance. Let us not be surprised that much of the work God does with us is hidden.
1 Then he brought me back to the entrance of the temple, and I saw water flowing out from beneath the threshold of the temple toward the east, for the facade of the temple was toward the east; the water flowed down from the southern side of the temple, south of the altar. 2 He led me outside by the north gate, and around to the outer gate facing the east, where I saw water trickling from the southern side. 3 Then when he had walked off to the east with a measuring cord in his hand, he measured off a thousand cubits and had me wade through the water, which was ankle-deep. 4 He measured off another thousand and once more had me wade through the water, which was now knee-deep. Again he measured off a thousand and had me wade; the water was up to my waist. 5 Once more he measured off a thousand, but there was now a river through which I could not wade; for the water had risen so high it had become a river that could not be crossed except by swimming. 6 He asked me, ?Have you seen this, son of man?? Then he brought me to the bank of the river, where he had me sit. 7 Along the bank of the river I saw very many trees on both sides. 8 He said to me, ?This water flows into the eastern district down upon the Arabah, and empties into the sea, the salt waters, which it makes fresh. 9 Wherever the river flows, every sort of living creature that can multiply shall live, and there shall be abundant fish, for wherever this water comes the sea shall be made fresh. 12 Along both banks of the river, fruit trees of every kind shall grow; their leaves shall not fade, nor their fruit fail. Every month they shall bear fresh fruit, for they shall be watered by the flow from the sanctuary. Their fruit shall serve for food, and their leaves for medicine.?

P S A L M
Psalm 46:2-3, 5-6, 8-9
R: The Lord of hosts is with us; our stronghold is the God of Jacob.

1 [2] God is our refuge and our strength, an ever-present help in distress. 2 [3] Therefore we fear not, though the earth be shaken and mountains plunge into the depths of the sea. (R) 4 [5] There is a stream whose runlets gladden the city of God, the holy dwelling of the Most High. 5 [6] God is in its midst; it shall not be disturbed; God will help it at the break of dawn. (R) 7 [8] The LORD of hosts is with us; our stronghold is the God of Jacob. 8 [9] Come! behold the deeds of the LORD, the astounding things he has wrought on earth. (R)

G O S P E L

John 5:1-3.5-16

Jesus heals a man on the Sabbath because the law of love is greater than the legal prescription to avoid work on the Sabbath. This is obvious when we look at the issue from this perspective. It is even more obvious when we consider the reason behind the Sabbath, namely to remember our duty to worship God and to be obedient to His call upon our life. The refraining from secular work is supposed to turn our hearts and minds to the Lord and what He wants us to do. I am sure He would be pleased at this healing on the Sabbath!

1 After this, there was a feast of the Jews, and Jesus went up to Jerusalem. 2 Now there is in Jerusalem at the Sheep [Gate] a pool called in Hebrew Bethesda, with five porticoes. 3 In these lay a large number of ill, blind, lame, and crippled. 5 One man was there who had been ill for thirty-eight years. 6 When Jesus saw him lying there and knew that he had been ill for a long time, he said to him, ?Do you want to be well?? 7 The sick man answered him, ?Sir, I have no one to put me into the pool when the water is stirred up; while I am on my way, someone else gets down there before me.? 8 Jesus said to him, ?Rise, take up your mat, and walk.? 9 Immediately the man became well, took up his mat, and walked. Now that day was a sabbath. 10 So the Jews said to the man who was cured, ?It is the sabbath, and it is not lawful for you to carry your mat.? 11 He answered them, ?The man who made me well told me, ?Take up your mat and walk.?? 12 They asked him, ?Who is the man who told you, ?Take it up and walk??? 13 The man who was healed did not know who it was, for Jesus had slipped away, since there was a crowd there. 14 After this Jesus found him in the temple area and said to him, ?Look, you are well; do not sin any more, so that nothing worse may happen to you.? 15 The man went and told the Jews that Jesus was the one who had made him well. 16 Therefore, the Jews began to persecute Jesus because he did this on a sabbath.
my reflections
think: Refraining from secular work on the Sabbath is supposed to turn our hearts and minds to the Lord and what He wants us to do.
________________________________________________________
_______________________________________________________

God?s special verse/thought for me today_______________________
_________________________________________________________

T O D A Y ? S BLESSING LIST
Thank You Lord for: ______________________________________
_______________________________________________________
READ THE BIBLE IN ONE YEAR 1Kings 12-13
THE HEART OF THE MATTER
How often have you been driven mad by the ?nitpicking? antics of others? Or perhaps it is you who does the nitpicking. I find few things more tiresome and annoying than someone who keeps trying to delay a course of action with ill-founded and often completely ridiculous or stupid arguments! Yes, there is a time to criticize, but not to do it without real reason. Today?s Gospel is a case in point.
The Jewish authorities insist that healing the man on the Sabbath is against the Law. Why is it that they cannot see that their argument has no basis, even in the Law itself? Yes, maybe the letter of the Law might seem to be initially unfavorable to such an action. They of all people should appreciate the fact that when it comes to a miraculous healing, such an act clearly stands outside of the criticism of the Law. Any argument that they care to bring against this miracle of Jesus is nitpicking to the nth degree! It is the very sort of thing that will turn people against them as it clearly indicates that they are motivated by jealousy or fear of Jesus. They want to strip Jesus of His good standing with the crowd by presenting Him as a lawbreaker.
We can clearly see what they are doing. We have the benefit of many centuries of reflection upon the text in question. However, do we seek to do similar things when the ?new person on the block? threatens our own authority or standing? Do we subtly try to undermine the standing of others by picking away at minor and incidental faults to build them up into some sort of issue capable of swaying peoples? opinions? I hope not.
It can be difficult to rejoice in the success and popularity of others as it draws attention away from us. This is not necessarily something that we enjoy. It is important for us to realize that our worth is not based on what others think of us but our own character ? who we are as we stand before others and God. Jesus is not concerned about what the authorities of His day think of His actions; only that what He does is right and good and according to the will of His Father. This is the way that we should live our lives as well. Fr. Steve T.
REFLECTION QUESTION:
How well do I work in a team? Do I contribute constructively to discussions or do I tend to be someone who is difficult to please?
Lord Jesus, You chose obedience to Your Father?s will over all other concerns. You were not swayed by the opinions of others that had no basis in moral truth. You lived a life of holiness in the service of others. Help me to do the same.
St. Sixtus III, pope, pray for us.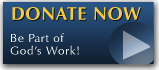 The FEAST is one of the happiest places on earth.

Click Here to find a Feast near you!
KERYGMA TV! is BACK
KERYGMA TV is on a new time slot and new channel Sundays 8 a.m. at IBC 13
Need Counseling? No Landline?
Now, you can use your mobile phone to call a friend for counseling at 09228407031. Or you may call our landlines 7266728, 7264709, 7259999 Mon-Fri 24-hrs, Sat 6am-5pm, Sun 6am-10am
BO BLOGS!
Go to Bo's Official Site and read his almost daily blog! Its not news, but thoughts and musings of Bo Sanchez. Get to know Bo in a more personal way --and find out what it means to live the life of a preacher. You get to enrich your faith as well.
DONATION
Remember to always donate your "first fruits"-not the last. Click on the "Donation" Box under the members menu - and you'll even see links to the nearest branches of the Banks where you can deposit.