READINGS for 2006-03-27
FAITH IS ACTING ON GOD?S WORD

?You may go; your son will live.? ? John 4:50
Of the many definitions of faith that I have come across, this one has had the most significant impact in my life: faith is acting on God? Word. ??You may go; your son will live.? The man believed what Jesus said to him and left? (John 4:50). That is faith. Believing and acting on one?s belief. Have you anxiously prayed before, ?Give me a sign Lord?? Then you open your Bible and the Holy Spirit gives you His Word so clear that all your fears vanish? You could feel His presence leading you to the brink of tears? What did you do then? Did you act on the Word? If you did not then that is the very reason why you have not received what you asked for. St. James tells us ?be doers of the word and not hearers only...a doer who acts, such a one shall be blessed in what he does (James 1:22- 25)?.
Faith is like a Privelege ATM card connected to the unlimited account of Father God. When He hands us His card with His pass-Word, its not meant to be kept in our wallet to give us a secure feeling. He wants us to use it! Marc L.
REFLECTION:
Father God has given you His Word, what are you doing with it?
Lord, this is my prayer, right now I am going to act on Your Word!


1st READING
Isaiah 65:17-21

It will be a wonderful day when we no longer have to remember the sins of our past and our lives are totally focused upon being present to God in eternity. In the mind of God there is no past regarding our sins. Once we repent and avail of our forgiveness He casts our sins from His memory and allows us to begin again. Unfortunately, sin leaves a residue in our lives that reminds us of its presence. This residue can lead us back to that sin but once united with God in eternity it will be vanquished forever. How I long for that day!

17 Lo, I am about to create new heavens and a new earth; the things of the past shall not be remembered or come to mind. 18 Instead, there shall always be rejoicing and happiness in what I create; for I create Jerusalem to be a joy and its people to be a delight; 19 I will rejoice in Jerusalem and exult in my people. No longer shall the sound of weeping be heard there, or the sound of crying; 20 no longer shall there be in it an infant who lives but a few days, or an old man who does not round out his full lifetime; he dies a mere youth who reaches but a hundred years, and he who fails of a hundred shall be ought accursed. 21 They shall live in the houses they build, and eat the fruit of the vineyards they plant.
P S A L M
Psalm 30:2 and 4, 5-6, 11-12 and 13
R: I will praise you, Lord, for you have rescued me.

1 [2] I will extol you, O LORD, for you drew me clear and did not let my enemies rejoice over me. 3 [4] O LORD, you brought me up from the nether world; you preserved me from among those going down into the pit. (R) 4 [5] Sing praise to the LORD, you his faithful ones, and give thanks to his holy name. 5 [6] For his anger lasts but a moment; a lifetime, his good will. At nightfall, weeping enters in, but with the dawn, rejoicing. (R) 10 [11] Hear, O LORD, and have pity on me; O LORD, be my helper.? 11 [12] You changed my mourning into dancing. 12 [13] O LORD, my God, forever will I give you thanks. (R)
G O S P E L
John 4:43-54
The signs and miracles that Jesus performs do not have so much value as such in themselves but more so in the way that they impel people to believe in Him. It is faith in Jesus that is our ultimate salvation. Miracles, signs and wonders are all very nice and comforting but mean little unless they are accompanied by faith in God. The devil can work miracles but he will not be saved. Let us ensure that we focus upon growing in faith and not the signs and wonders that sometimes are there and, at other times, are not.

43 After the two days, he left there for Galilee. 44 For Jesus himself testified that a prophet has no honor in his native place. 45 When he came into Galilee, the Galileans welcomed him, since they had seen all he had done in Jerusalem at the feast; for they themselves had gone to the feast. 46 Then he returned to Cana in Galilee, where he had made the water wine. Now there was a royal official whose son was ill in Capernaum. 47 When he heard that Jesus had arrived in Galilee from Judea, he went to him and asked him to come down and heal his son, who was near death. 48 Jesus said to him, ?Unless you people see signs and wonders, you will not believe.? 49 The royal official said to him, ?Sir, come down before my child dies.? 50 Jesus said to him, ?You may go; your son will live.? The man believed what Jesus said to him and left. 51 While he was on his way back, his slaves met him and told him that his boy would live. 52 He asked them when he began to recover. They told him, ?The fever left him yesterday, about one in the afternoon.? 53 The father realized that just at that time Jesus had said to him, ?Your son will live,? and he and his whole household came to believe. 54 [Now] this was the second sign Jesus did when he came to Galilee from Judea.
my reflections
think: Let us ensure that we focus upon growing in faith and not in signs and wonders that are sometimes there and, at other times, are not.
________________________________________________________
_________________________________________________________


God?s special verse/thought for me today_______________________
_________________________________________________________


T O D A Y ? S BLESSING LIST
Thank You Lord for: ______________________________________
_______________________________________________________
READ THE BIBLE IN ONE YEAR 1Kings 9-11
HOW DESPERATE ARE YOU?
They say that desperate situations require desperate measures. Often we read stories that illustrate this point and today?s Gospel is an example of this. The son of the local government official is very sick and just about all hope for his life has evaporated. However, the father of the child, a Roman, not a Jew, seems to believe that there is someone who might be able to help them ? a fellow called Jesus of Nazareth. The fact that the father is not Jewish tells us that this must be an action of last resort. Otherwise, why would he be turning to a ?holy man? of a religion or sect that was technically not sanctioned under Roman Law? The man is desperate as his son is at death?s door. And he will do anything to try and save his son?s life.
John presents this event to us because the official?s situation is very well ours as regards eternal life. Each of us stands helpless before God with our sins and we know that there is nothing else we can do except to entrust ourselves to the mercy and forgiveness of God. The situation of the official ought to be repeating itself millions of times every day. Every person alive in this world realizes his or her sinfulness and is forced to resort to the desperate measure of placing his or her life totally in the hands of God. John reminds us of this and also wants to encourage us to do this as he tells us that Jesus saved the life of the official?s son that day.
The utter hopelessness of the plight of the sinful person is reflected in the despair in the hearts of the people for the life of the boy. Yet, there was no need to despair because Jesus was able to save his life.
How often do we read about the rise of suicide in our society? How often do we come across people despairing for their own lives in one way or another? Now we can be sure that there is an answer for them! However, the answer is not necessarily an easy one. As I said earlier, desperate times call for desperate measures. Fr. Steve T.
REFLECTION QUESTION:
How seriously do I take my own sinfulness? Am I prepared to take desperate measures to deal with the sins in my life once and for all?
Holy Spirit, You are the master of the desperate situation. You walk with us all as we seek to deal with sin in our lives. Help us to see the right course of action to take no matter how desperate it may seem to be. Grant us the grace to take that path without fear.
St. John of Egypt, hermit, pray for us.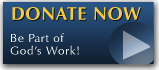 The FEAST is one of the happiest places on earth.

Click Here to find a Feast near you!
KERYGMA TV! is BACK
KERYGMA TV is on a new time slot and new channel Sundays 8 a.m. at IBC 13
Need Counseling? No Landline?
Now, you can use your mobile phone to call a friend for counseling at 09228407031. Or you may call our landlines 7266728, 7264709, 7259999 Mon-Fri 24-hrs, Sat 6am-5pm, Sun 6am-10am
BO BLOGS!
Go to Bo's Official Site and read his almost daily blog! Its not news, but thoughts and musings of Bo Sanchez. Get to know Bo in a more personal way --and find out what it means to live the life of a preacher. You get to enrich your faith as well.
DONATION
Remember to always donate your "first fruits"-not the last. Click on the "Donation" Box under the members menu - and you'll even see links to the nearest branches of the Banks where you can deposit.