READINGS for 2006-03-26
YES, LORD.
?This has not come from you: it is God?s gift.? Ephesians 2:8

One of the most thoroughly used and abused lines is: ?It is not a coincidence you are here. God has called you to attend this teaching/ seminar/CLP/LSS/retreat/encounter.? Oh please, give me a break. I?d like to believe I had some part in all this. After all, I did listen to my brother-inlaw and said yes to the CLP. I did listen to my friends and said yes to the Marriage Retreat. I listened and said yes. I did ? wait a minute. Is it just I, or in all these incidents was I merely responding to an offer? Oh my. I never did any assertive pursuit. Being a cradle Catholic, my religion was handed down to me. Of course, I had no part whatsoever in my redemption. If God had not pursued me, I wouldn?t have known Him. And for what? There is nothing I can possible do that could equal even 1% of all He has done for me, much less match it. To know that He has chosen to pursue me, to woo me like the persistent Lover that He is, is astounding. But I am not the only one. He has pursued you too?relentlessly, but tenderly. All you have to do is, well, listen ? and say yes. Tisha L.
REFLECTION:
Have we listened to the quiet call of God in our lives?
Here I am Lord; I?ve come to do your will.

1st READING
2Chronicles 36:14-16,19-23
Suffering is always a double-edged sword. This is because at one time it is the occasion of suffering and at another level there is always the opportunity for people to express empathy and solidarity with those suffering and also try to alleviate their suffering to whatever extent that is possible. Suffering should not occasion despair in our lives but draw forth the best from our hearts in the way of love and mercy. Let us keep this in mind as we go about our daily lives.

14 Likewise all the princes of Judah, the priests and the people added infidelity to infidelity, practicing all the abominations of the nations and polluting the LORD?s temple which he had consecrated in Jerusalem. 15 Early and often did the LORD, the God of their fathers, send his messengers to them, for he had compassion on his people and his dwelling place. 16 But they mocked the messengers of God, despised his warnings, and scoffed at his prophets, until the anger of the LORD against his people was so inflamed that there was no remedy. 19 They burnt the house of God, tore down the walls of Jerusalem, set all its palaces afire, and destroyed all its precious objects. 20 Those who escaped the sword he carried captive to Babylon, where they became his and his sons? servants until the kingdom of the Persians came to power. 21 All this was to fulfill the word of the LORD spoken by Jeremiah: ?Until the land has retrieved its lost sabbaths, during all the time it lies waste it shall have rest while seventy years are fulfilled.? 22 In the first year of Cyrus, king of Persia, in order to fulfill the word of the LORD spoken by Jeremiah, the LORD inspired King Cyrus of Persia to issue this proclamation throughout his kingdom, both by word of mouth and in writing: 23 ?Thus says Cyrus, king of Persia: ?All the kingdoms of the earth the LORD, the God of heaven, has given to me, and he has also charged me to build him a house in Jerusalem, which is in Judah. Whoever, therefore, among you belongs to any part of his people, let him go up, and may his God be with him!??

P S A L M
Psalm 137:1-2, 3, 4-5, 6

R: Let my tongue be silenced, if I ever forget you!
1 By the streams of Babylon we sat and wept when we remembered Zion. 2 On the aspens of that land we hung up our harps. (R) 3 For there our captors asked of us the lyrics of our songs, and our despoilers urged us to be joyous ?Sing for us the songs of Zion!? (R) 4 How could we sing a song of the LORD in a foreign land? 5 If I forget you, Jerusalem, may my right hand be forgotten! (R) 6 May my tongue cleave to my palate if I remember you not, if I place not Jerusalem ahead of my joy. (R)
2nd READING
Ephesians 2:4-10

God did not just stand by when He knew of the suffering of His people due to their sins or the sins of others. He made the ultimate sacrifice and set in place the antidote to suffering for all time and for all people who are willing to embrace it and live it ? namely the cross of Jesus Christ. In this, it is important to remember that God raise Jesus from the dead demonstrating that suffering can be vicarious and life-giving. Let us join our suffering with that of Christ and so become co-redeemers with Him.

4 But God, who is rich in mercy, because of the great love he had for us, 5 even when we were dead in our transgressions, brought us to life with Christ (by grace you have been saved), 6 raised us up with him, and seated us with him in the heavens in Christ Jesus, 7 that in the ages to come he might show the immeasurable riches of his grace in his kindness to us in Christ Jesus. 8 For by grace you have been saved through faith, and this is not from you; it is the gift of God; 9 it is not from works, so no one may boast. 10 For we are his handiwork, created in Christ Jesus for the good works that God has prepared in advance, that we should live in them.
G O S P E L
John 3:14-21

Jesus foretells to Nicodemus that He, Jesus, will be ?lifted up.? This lifting up is a direct reference to His upcoming death on the cross. Just as when Moses ?lifted up? the bronze serpent in the desert and the people were healed of the snake bites, so will we be healed, forgiven our sins, when Jesus dies on the cross and rises again to glory. It is important for our understanding of the images of John?s Gospel that we have recourse to the Old Testament events that prefigure Jesus? life.

14 And just as Moses lifted up the serpent in the desert, so must the Son of Man be lifted up, 15 so that everyone who believes in him may have eternal life.? 16 For God so loved the world that he gave his only Son, so that everyone who believes in him might not perish but might have eternal life. 17 For God did not send his Son into the world to condemn the world, but that the world might be saved through him. 18 Whoever believes in him will not be condemned, but whoever does not believe has already been condemned, because he has not believed in the name of the only Son of God. 19 And this is the verdict, that the light came into the world, but people preferred darkness to light, because their works were evil. 20 For everyone who does wicked things hates the light and does not come toward the light, so that his works might not be exposed. 21 But whoever lives the truth comes to the light, so that his works may be clearly seen as done in God.
my reflections
think: Suffering should not occasion despair in our lives but draw forth the best from our hearts in the way of love and mercy.
________________________________________________________
_________________________________________________________


God?s special verse/thought for me today_______________________
_________________________________________________________

T O D A Y ? S BLESSING LIST
Thank You Lord for: ______________________________________
_______________________________________________________
READ THE BIBLE IN ONE YEAR 1Kings 7-8
SABBATH PAUSE
My weekly time with God
THANK YOU LIST
Things to be grateful for from the past week
_______________________________________________________
_______________________________________________________
_______________________________________________________
SPECIAL NEEDS
Things to ask God for in the coming week
_______________________________________________________
_______________________________________________________
_______________________________________________________

HIDDEN TREASURE
Most important word God told me this week
_______________________________________________________
_______________________________________________________
_______________________________________________________
LOVE ALWAYS COMES FIRST WITH GOD
One of the most common images that people have of God is that of a judge preparing to punish them for their sins. Today?s Gospel presents a very different kind of God ? one who is primarily concerned with loving us and not judging or punishing us! We see this in the words of Jesus as He tells His disciples that He has come, ?not to judge the world but to bring salvation to all!?
Perhaps our hang-up with images of God as judge and policeman speaks more to us of the state of our consciences ? guilty of sin ? than of the reality of God?s love for His Creation. I am not a trained psychologist so I will not try to analyze the situation too closely. On the other hand, I want to affirm that the primary way God desires to relate to us is in love. Thus our images of God must to take this into account if they are going to be true to reality.
It can be difficult to accept the truth that God loves us unconditionally as we rarely experience unconditional love from those around us. Maybe our parents were good at showing and expressing their love in unconditional ways, but unfortunately, I know from ministry experience that this is not always the case. This means that we have to make a decision to believe that God loves us and look for the evidence of this in the Scriptures and in our lives. Today?s Gospel is one piece of evidence we should reflect on often since it situates God?s love within His commitment to our salvation. Thus we can be doubly sure of His love for us by virtue of Jesus? willingness to give His life so that we could be restored to a relationship with God. Self-sacrifice is probably the surest sign of true love; in Jesus there is no shortage of it. Let us put aside any images of God that do not include His unconditional love for us. Let?s refashion our relationship with Him around the sure knowledge that He created us out of love and has also redeemed us out of that very same love! Fr. Steve T.
REFLECTION QUESTION:
What is the primary image that I have of God?s love for me? How true do I think that this image is to the character of God?
Lord Jesus, open my eyes to the truth of Your love for me. Help me to experience Your love in the daily events of my life and to be able to discern how best to respond in love ? not just of You but of all those with whom I am in contact.
St. Ludger, bishop confessor, pray for us.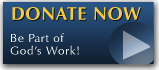 The FEAST is one of the happiest places on earth.

Click Here to find a Feast near you!
KERYGMA TV! is BACK
KERYGMA TV is on a new time slot and new channel Sundays 8 a.m. at IBC 13
Need Counseling? No Landline?
Now, you can use your mobile phone to call a friend for counseling at 09228407031. Or you may call our landlines 7266728, 7264709, 7259999 Mon-Fri 24-hrs, Sat 6am-5pm, Sun 6am-10am
BO BLOGS!
Go to Bo's Official Site and read his almost daily blog! Its not news, but thoughts and musings of Bo Sanchez. Get to know Bo in a more personal way --and find out what it means to live the life of a preacher. You get to enrich your faith as well.
DONATION
Remember to always donate your "first fruits"-not the last. Click on the "Donation" Box under the members menu - and you'll even see links to the nearest branches of the Banks where you can deposit.