READINGS for 2006-03-24
THE SUBSCRIBER CAN BE REACHED
? I will heal their defection; I will love them freely. ? Hosea 14:5
I knew of this girl who, even as a child, would already snitch some coins from the piggy bank of her eldest brother and would lie through her teeth when she got caught. When she was older, she would help herself to the house money her mom would entrust to her when she went abroad and then lie about the expenses. She was always envious of others especially when they had better things. She always thought the worst about others because deep down inside her, she was so insecure and she didn?t like it when others were better than her. She knew it was wrong but she couldn?t help her thoughts. In her desperation, she cried out to the Lord to deliver her from her vile character. She hated who she was but she didn?t know how she could ever change. But God knew. Slowly, he transformed her. He didn?t do it overnight. It took years, maybe 20 years or more. But he did it. From someone, who only a God like Him could love, to someone who could learn to love others with such annoying qualities also. That?s what God?s unconditional love can do. It never fails to transform anyone it touches. I should know. I was once that girl? Rowena L.
REFLECTION:
You are never beyond the reach of the God of the Impossible.
Change my heart, O God. Make it ever true. Change my heart, O God. May I be like you.


1st READING
Hosea 14:2-10
Hosea impresses upon the people of Israel that salvation does not lie in a treaty with Assyria but in returning to the Lord in repentance and conversion. It does not matter how powerful the earthly power may be, God is always the answer to our problems. This can be difficult to accept at times as the more immediate experience for salvation may come with some sort of earthly compromise, but it will never last. Only God can offer us the gift of eternal life and happiness.
2 Return, O Israel, to the LORD, your God; you have collapsed through your guilt. 3 Take with you words, and return to the LORD; Say to him, ?Forgive all iniquity, and receive what is good, that we may render as offerings the bullocks from our stalls. 4 Assyria will not save us, nor shall we have horses to mount; We shall say no more, ?Our god,? to the work of our hands; for in you the orphan finds compassion.? 5 I will heal their defection, I will love them freely; for my wrath is turned away from them. 6 I will be like the dew for Israel: he shall blossom like the lily; He shall strike root like the Lebanon cedar, 7 and put forth his shoots. His splendor shall be like the olive tree and his fragrance like the Lebanon cedar. 8 Again they shall dwell in his shade and raise grain; They shall blossom like the vine, and his fame shall be like the wine of Lebanon. 9 Ephraim! What more has he to do with idols? I have humbled him, but I will prosper him. ?I am like a verdant cypress tree? ? Because of me you bear fruit! 10 Let him who is wise understand these things; let him who is prudent know them. Straight are the paths of the LORD, in them the just walk, but sinners stumble in them.
P S A L M
Psalm 81:6-8, 8-9, 10-11, 14, 17
R: I am the Lord your God: hear my voice.
5 [6] An unfamiliar speech I hear. 6 [7] ?I relieved his shoulder of the burden; his hands were freed from the basket. 7 [8] In distress you called, and I rescued you. (R) ?Unseen, I answered you in thunder; I tested you at the waters of Meribah. 8 [9] Hear, my people, and I will admonish you; O Israel, will you not hear me?? (R) 9 [10] There shall be no strange god among you nor shall you worship any alien god. 10 [11] I, the LORD, am your God who led you forth from the land of Egypt. (R) 13 [14] If only my people would hear me, and Israel walk in my ways, 16 [17] I would feed them with the best of wheat, and with honey from the rock I would fill them.? (R)

G O S P E L
Mark 12:28-34

Jesus affirms that love of God and neighbor are the heart of the Commandments. The prohibitions and the duties that the Commandments of God outline for us are all in the service of the call to love God and neighbor. It is easy to see how this gives rise to the centrality of love in the Gospel. In fact, if we study the Scriptures, I am sure that we will find the call to love is present on virtually every page in one form or another. Let us pray that God will reveal to us what it truly means to love others in the way that He has first loved us!
28 One of the scribes, when he came forward and heard them disputing and saw how well he had answered them, asked him, ?Which is the first of all the commandments?? 29 Jesus replied, ?The first is this: ?Hear, O Israel! The Lord our God is Lord alone! 30 You shall love the Lord your God with all your heart, with all your soul, with all your mind, and with all your strength.? 31 The second is this: ?You shall love your neighbor as yourself.? There is no other commandment greater than these.? 32 The scribe said to him, ?Well said, teacher. You are right in saying, ?He is One and there is no other than he.? 33 And ?to love him with all your heart, with all your understanding, with all your strength, and to love your neighbor as yourself? is worth more than all burnt offerings and sacrifices.? 34 And when Jesus saw that [he] answered with understanding, he said to him, ?You are not far from the kingdom of God.? And no one dared to ask him any more questions.
my reflections
think: If we study the Scriptures, we will find that the call to love is present on virtually every page in one form or another.
________________________________________________________
_________________________________________________________


God?s special verse/thought for me today_______________________
_________________________________________________________

T O D A Y ? S BLESSING LIST
Thank You Lord for: ______________________________________
_______________________________________________________
READ THE BIBLE IN ONE YEAR 1Kings 1-3
THE GREATEST COMMANDMENT OF ALL?
It is interesting that when Jesus was asked what the greatest commandment is, He does not answer in the singular! Jesus tells us that the greatest commandment concerns loving God but then very quickly adds that the second greatest commandment is the love of our neighbor. These two commandments are very closely linked to one another.
If we read the first letter of St. John, one of his themes is that it is impossible to separate the love of God from the love of one?s neighbor. He tells us that to say that we have one and not the other is tantamount to lying, as the one is dependent upon the other. It is not possible to say that we love God and then to hate the brother or sister around us. Such a situation is a contradiction in terms. And, in my opinion, John is exactly right! What does this mean for our understanding of the greatest commandment of all?
I do not think it means more than an indication that the love of God has ramifications or effects that reach beyond the relationship of God with each individual. I still believe that the love of God is primary, that without it, it is impossible to love one?s neighbor. However unless the expression of our love for God reaches into the way that we relate with one another, it is a false sort of love. We are liars if we say that we love God or our neighbor. It is for this reason that the expression of our faith in God is evidenced primarily in the way we relate to one another and not by the length of time that we pray or the pious words that come from our mouths. Our faith must find concrete expression in the things that we do or it is not true faith at all!
This is why our faith must have a social conscience and care for the state of the world and the welfare of our fellow human eings both now and into the future. This understanding probably has its fullest expression in the Second Vatican Council document, Gaudium et Spes (The Apostolic Constitution of the Church in the Modern World). Here we find the Church calling for recognition of the need to be active in the projects that benefit humanity as a whole and calling all Christians to participate in such good works. Fr. Steve T.
REFLECTION QUESTION:
How am I physically active in the love and care of my fellow men and women? Am I active in works of social justice and the promotion of social concerns?
Father in heaven, you have created us to live in love of you and one another. Help me by Your grace to be more active in the good works that promote greater social harmony and justice both in the church and the world.
St. Catherine of Sweden, virgin, pray for us.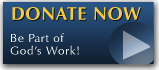 The FEAST is one of the happiest places on earth.

Click Here to find a Feast near you!
KERYGMA TV! is BACK
KERYGMA TV is on a new time slot and new channel Sundays 8 a.m. at IBC 13
Need Counseling? No Landline?
Now, you can use your mobile phone to call a friend for counseling at 09228407031. Or you may call our landlines 7266728, 7264709, 7259999 Mon-Fri 24-hrs, Sat 6am-5pm, Sun 6am-10am
BO BLOGS!
Go to Bo's Official Site and read his almost daily blog! Its not news, but thoughts and musings of Bo Sanchez. Get to know Bo in a more personal way --and find out what it means to live the life of a preacher. You get to enrich your faith as well.
DONATION
Remember to always donate your "first fruits"-not the last. Click on the "Donation" Box under the members menu - and you'll even see links to the nearest branches of the Banks where you can deposit.