READINGS for 2006-03-21
HIS MERCY AND LOVE
?..Seventy times seven times.? ? Matthew 18:22
Not all rights are right. When you are hurt deeply, you desire to hurt back. A friend turned enemy ruins your name, then, you instinctively plan to destroy his life. And what is the reason? You say it is my right. Again, not all rights are right. If God were to insist His rights upon us, where would we be right now? Thank heavens, He doesn?t. Instead, time and again, He chooses to do what is right. He forgives you and me. We do not deserve His forgiveness but He gives it anyway. I am ashamed of my sins and yet, He offers me an assuring embrace. I run away from Him but He runs after me. I cannot fathom His mercy but He made it simple, by letting me feel His love. This is my God. Your God. Our God. The God of mercy and love. Arun G.
REFLECTION:
Do you have doubts about God?s mercy? Do not be deceived!
Dear Lord, thank you that Your love knows no height, breadth and depth. Amen.
1st READING
Daniel 3:25, 34-43 (Or Exodus 17:1-7)
Can you imagine yourself having the faith to stand in a furnace (heated to seven times the temperature usually reserved for the purpose of burning a heretic) and praying as Azariah and his friends did? I cannot! Yet, here we have the witness of these three young men and their faith in the Lord that delivers them from such a horrific punishment. When we stand up for God He will never abandon us. He may not preserve our mortal lives as He does in this case, but He will certainly ensure the eternal life of anyone who stands beside their faith in Him in time of mortal peril.
2 [Dan 3:25] In the fire Azariah stood up and prayed aloud: 11 [Dan 3:34] ?For your name?s sake, do not deliver us up forever, or make void your covenant. 12 [Dan 3:35] Do not take away your mercy from us, for the sake of Abraham, your beloved, Isaac your servant, and Israel your holy one, 13 [Dan 3:36] to whom you promised to multiply their offspring like the stars of heaven, or the sand on the shore of the sea. 14 [Dan 3:37] For we are reduced, O Lord, beyond any other nation, brought low everywhere in the world this day because of our sins. 15 [Dan 3:38] We have in our day no prince, prophet, or leader, no holocaust, sacrifice, oblation, or incense, no place to offer first fruits, to find favor with you. 16 [Dan 3:39] But with contrite heart and humble spirit let us be received; 17 [Dan 3:40] as though it were holocausts of rams and bullocks, or thousands of fat lambs, so let our sacrifice be in your presence today as we follow you unreservedly; for those who trust in you cannot be put to shame. 18 [Dan 3:41] And now we follow you with our whole heart, we fear you and we pray to you. 19 [Dan 3:42] Do not let us be put to shame, but deal with us in your kindness and great mercy. 20 [Dan 3:43] Deliver us by your wonders, and bring glory to your name, O Lord.?
P S A L M
Psalm 25:4-5, 6-7, 8-9 (Or Psalm 95)
R: Remember your mercies, O Lord.
4 Your ways, O LORD, make known to me; teach me your paths, 5 guide me in your truth and teach me, for you are God my Savior. (R) 6 Remember that your compassion, O LORD, and your kindness are from of old. 7 In your kindness remember me, because of your goodness, O LORD. (R) 8 Good and upright is the LORD; thus he shows sinners the way. 9 He guides the humble to justice, he teaches the humble his way. (R)
G O S P E L
Matthew 18:21-35 (Or John 4:5-42)
It is a terrible thing to sin or be sinned against. We should recognize that there are times when we will be on both the perpetrating and receiving end of this equation. Thus, we should always approach our relationships with those who have sinned against us knowing that we have sinned against others. There is no way that we can logically or morally justify the expectation that our sins be forgiven if we are unwilling to forgive those who sin against us. As the saying tells us: what goes around comes around.
21 Then Peter approaching asked him, ?Lord, if my brother sins against me, how often must I forgive him? As many as seven times?? 22 Jesus answered, ?I say to you, not seven times but seventy-seven times. 23 That is why the kingdom of heaven may be likened to a king who decided to settle accounts with his servants. 24 When he began the accounting, a debtor was brought before him who owed him a huge amount. 25 Since he had no way of paying it back, his master ordered him to be sold, along with his wife, his children, and all his property, in payment of the debt. 26 At that, the servant fell down, did him homage, and said, ?Be patient with me, and I will pay you back in full.? 27 Moved with compassion the master of that servant let him go and forgave him the loan. 28 When that servant had left, he found one of his fellow servants who owed him a much smaller amount. He seized him and started to choke him, demanding, ?Pay back what you owe.? 29 Falling to his knees, his fellow servant begged him, ?Be patient with me, and I will pay you back.? 30 But he refused. Instead, he had him put in prison until he paid back the debt. 31 Now when his fellow servants saw what had happened, they were deeply disturbed, and went to their master and reported the whole affair. 32 His master summoned him and said to him, ?You wicked servant! I forgave you your entire debt because you begged me to. 33 Should you not have had pity on your fellow servant, as I had pity on you?? 34 Then in anger his master handed him over to the torturers until he should pay back the whole debt. 35 So will my heavenly Father do to you, unless each of you forgives his brother from his heart.?
my reflections
think: When we stand up for God He will never abandon us.

________________________________________________________
_________________________________________________________
God?s special verse/thought for me today_______________________
_________________________________________________________

T O D A Y ? S BLESSING LIST
Thank You Lord for: ______________________________________
_______________________________________________________
READ THE BIBLE IN ONE YEAR 2Samuel 17-19
WHAT DOES IT MEAN TO FORGIVE?
I find it quite revealing that the parable Jesus uses to reinforce His teaching about forgiveness has to do with money. Money and the ways and means by which we attain it have a very high priority in most peoples? lives. Money tends to consume our lives in ways that are very unhealthy and destructive. In the same way, harboring unforgiveness in our hearts can have exactly the same result! The refusal to forgive someone when they have hurt us is just as effective at isolating us from them ? and probably numerous other people ? as is the desire and obsession to be wealthy. I am not saying that we should have nothing to do with earning money; the way the world is, means that we have to have some concern with this matter. However, there are more important things than wealth in our lives just as there are more important things than remembering the hurts that others have inflicted upon us.
The parable tells us the story of a merciful king who forgives the debt of one of his servants. He decides that there is an issue at stake here that is far more important than the mere collection of loaned money. We then hear of the unwillingness of that very same servant to forgive the debts, much less than his own, of his fellow servants to him. This situation confronts us with the reality of our own situation, not concerning money but vis-a-is those who have hurt us or sinned against us.
I think that Jesus chooses to use money as an image for forgiveness because he knows how difficult it is for us to ?write off? a debt. However, it is exactly this action that has to take place in our hearts for us to minister forgiveness to one another. Each of us has to make this choice many times in our lives ? will we or won?t we forgive the sins of those who sin against us? In order for us to make this choice in the proper context, we must remember the fact that God has chosen to forgive all of our sins! This is an essential aspect of the Good News that Jesus reveals to us in His ministry and we meant to proclaim this to the ends of the earth. Fr. Steve T.
REFLECTION QUESTION:
To what degree and with how much ease am I able to forgive those who have sinned against me? Do I properly take into account God?s forgiveness of my sins in this regard?
Lord Jesus, You died on a cross as a demonstration of the depth of Your commitment to me and so my sins are forgiven. Help me to remember this as I confront the sins of others in my life. Teach me Your way of mercy and love.
St. Nicholas De Flue, confessor, pray for us.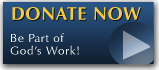 The FEAST is one of the happiest places on earth.

Click Here to find a Feast near you!
KERYGMA TV! is BACK
KERYGMA TV is on a new time slot and new channel Sundays 8 a.m. at IBC 13
Need Counseling? No Landline?
Now, you can use your mobile phone to call a friend for counseling at 09228407031. Or you may call our landlines 7266728, 7264709, 7259999 Mon-Fri 24-hrs, Sat 6am-5pm, Sun 6am-10am
BO BLOGS!
Go to Bo's Official Site and read his almost daily blog! Its not news, but thoughts and musings of Bo Sanchez. Get to know Bo in a more personal way --and find out what it means to live the life of a preacher. You get to enrich your faith as well.
DONATION
Remember to always donate your "first fruits"-not the last. Click on the "Donation" Box under the members menu - and you'll even see links to the nearest branches of the Banks where you can deposit.