READINGS for 2006-03-20
AFRAID?
Such was his intention when, behold, the angel of the Lord appeared to him in a dream and said, ?Joseph, son of David, do not be afraid to take Mary your wife into your home.? ? Matthew 1:20
The words written on a drawing of a slice of cheese challenged me. ?What would you do if you weren?t afraid?? it asked. It was the second time I had read the book Who Moved My Cheese? by Spencer Johnson and Kenneth H. Blanchard, and the same question burned in my spirit.
I?m basically a fearless person, so things like bungee jumping or wild roller coaster rides excite me more than make me afraid. But when I scrutinized myself, I realized that, more than anything, going into business terrified me. Why? Because I had already lost a sizeable amount of money in my first business venture.
Fear has a dual purpose. It can restrain us from doing things that can harm us ? like jumping off a cliff ? but it can also hold us back from achieving worthwhile goals ? like putting up a business to generate income for yourself and others.
The good thing about being a Christian is that we have faith ?the opposite of fear. And when God says go, we can move ahead with certainty. Rissa S.
REFLECTION:
What would you do if you weren?t afraid?
Fear holds me back in many areas of my life, Lord, sometimes even from doing Your will. Pour faith and courage into my heart so that I can move forward in Your plan. Amen.


Solemnity of St. Joseph, Husband of Mary
1st READING
2 Samuel 7:4-5, 12-14, 16
This promise that the Lord makes to David is fulfilled in Jesus. Jesus is a descendant of David and thus the Messiah comes from the House of David. This description becomes one of the determining aspects of whether or not an Old Testament text is considered messianic. That is, if it does not mention that the Messiah is from the House of David then, strictly speaking, the text is not messianic.
4 But that night the LORD spoke to Nathan and said 5 ?Go, tell my servant David, ?Thus says the LORD Should you build me a house to dwell in? 12 And when your time comes and you rest with your ancestors, I will raise up your heir after you, sprung from your loins, and I will make his kingdom firm. 13 It is he who shall build a house for my name. And I will make his royal throne firm forever. 14 I will be a father to him, and he shall be a son to me. And if he does wrong, I will correct him with the rod of men and with human chastisements; 16 Your house and your kingdom shall endure forever before me; your throne shall stand firm forever.??
P S A L M
Psalm 89:2-3, 4-5, 27, 29
R: The son of David will live for ever.
1 [2] The promises of the LORD I will sing forever; through all generations my mouth shall proclaim your faithfulness. 2 [3] For you have said, ?My kindness is established forever?; in heaven you have confirmed your faithfulness. (R) 3 [4] ?I have made a covenant with my chosen one, I have sworn to David my servant. 4 [5] Forever will I confirm your posterity and establish your throne for all generations.? (R) 26 [27] ?He shall say of me, ?You are my father, my God, the rock, my savior.? 28 [29] Forever I will maintain my kindness toward him, and my covenant with him stands firm.? (R)
2nd READING
Romans 4:13,16-18,22
St. Paul reminds us that it is by faith that we saved. Jesus has done what is necessary to accomplish our salvation from the objective viewpoint. What remains to be done is up to us ? namely ? we must decide if we are going to accept the offer of salvation. We can choose not to since we have freedom of choice in this matter. I do not think that that would be a wise thing to do. However, it remains a possibility that an individual may choose to reject the offer of salvation for one reason or another.
13 It was not through the law that the promise was made to Abraham and his descendants that he would inherit the world, but through the righteousness that comes from faith. 16 For this reason, it depends on faith, so that it may be a gift, and the promise may be guaranteed to all his descendants, not to those who only adhere to the law but to those who follow the faith of Abraham, who is the father of all of us. 17 As it is written, ?I have made you father of many nations.? He is our father in the sight of God, in whom he believed, who gives life to the dead and calls into being what does not exist. 18 He believed, hoping against hope, that he would become ?the father of many nations,? according to what was said, ?Thus shall your descendants be.? 22 That is why ?it was credited to him as righteousness.?
G O S P E L
Matthew 1:16, 18-21, 24 (or Luke 2:41-51)
Let us take this opportunity to reflect upon the place of Joseph in Jesus? life. It is not insignificant, but I think it is frequently forgotten or overlooked. Joseph was chosen by the Father to be the earthly father of Jesus. This was a task that involved much trial for Joseph including choosing to take a pregnant woman as his wife and living for a time in exile in Egypt for fear of what Herod was doing to children at that time.
16 Jacob the father of Joseph, the husband of Mary. Of her was born Jesus who is called the Messiah. 18 Now this is how the birth of Jesus Christ came about. When his mother Mary was betrothed to Joseph, but before they lived together, she was found with child through the Holy Spirit. 19 Joseph her husband, since he was a righteous man, yet unwilling to expose her to shame, decided to divorce her quietly. 20 Such was his intention when, behold, the angel of the Lord appeared to him in a dream and said, ?Joseph, son of David, do not be afraid to take Mary your wife into your home. For it is through the Holy Spirit that this child has been conceived in her. 21 She will bear a son and you are to name him Jesus, because he will save his people from their sins.? 24 When Joseph awoke, he did as the angel of the Lord had commanded him and took his wife into his home.
my reflections
think: How much like Joseph am I?
________________________________________________________
_________________________________________________________

God?s special verse/thought for me today_______________________
_________________________________________________________

T O D A Y ? S BLESSING LIST
Thank You Lord for: ______________________________________
_______________________________________________________
READ THE BIBLE IN ONE YEAR 2Samuel 14-16
THE SILENT ACHIEVER
We do not know much about Joseph, but the little that we do know paints a fairly comprehensive picture as to his character. Joseph is a man of honor who refuses to divorce Mary publicly when he discovers that she is pregnant. Even though the child is not his, he chooses to marry Mary and raise Jesus as his son.
Joseph is a man who demonstrates obedience to the Lord as one of the high priorities of his life. The Scriptures witness to the fact that Joseph readily obeys the Word of God as he receives it in his dreams. Firstly, he takes Mary as his wife, and later, he flees with his family to Egypt in order to escape the persecution of Herod. In both of these instances, he seriously inconveniences himself in order to be faithful to the Lord?s will. His obedience is essential to the plan of salvation as God has planned it.
As we reflect today upon his role as the husband of Mary and the earthly father of Jesus, it is important that we remember his faithfulness and seek to imitate it in our own lives. His obedience helps to make possible the overall work of salvation achieved by Jesus. In our own much smaller ways, God calls us to be a part of His plan for bringing salvation to the people of today. Who knows what the consequences of our failing in our tasks might be ? better that we just do our best to follow His will and thus not have to reflect upon such a disturbing reality. Joseph never seeks to draw attention to himself.
He quietly goes about his business doing what he has to do in order to be faithful to his various responsibilities. It is this type of person who is the backbone of any organization. Let us pray for the grace that we will be reliable when it comes to our responsibilities in life, especially those that we have towards the Kingdom of God.
In reflecting upon the life of Joseph we glimpse the life that God plans for the majority of us. An ordinary life, but at the same time a life that matters. Each of us has a part to play in God?s plan of salvation. It is up to us to discern what that part is and then to be faithful in putting it into action. Fr. Steve T.
REFLECTION QUESTION:
Do I often let my small responsibilities slip past me without my doing them? How can I expect God to entrust me with greater things if I am not faithful in the small ones?
Lord Jesus, You humbled yourself to live under the authority of a man. Let me learn from both Your and Joseph?s humility and obedience in order to be more faithful to Your will.
St. Cuthbert, bishop confessor, pray for us.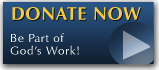 The FEAST is one of the happiest places on earth.

Click Here to find a Feast near you!
KERYGMA TV! is BACK
KERYGMA TV is on a new time slot and new channel Sundays 8 a.m. at IBC 13
Need Counseling? No Landline?
Now, you can use your mobile phone to call a friend for counseling at 09228407031. Or you may call our landlines 7266728, 7264709, 7259999 Mon-Fri 24-hrs, Sat 6am-5pm, Sun 6am-10am
BO BLOGS!
Go to Bo's Official Site and read his almost daily blog! Its not news, but thoughts and musings of Bo Sanchez. Get to know Bo in a more personal way --and find out what it means to live the life of a preacher. You get to enrich your faith as well.
DONATION
Remember to always donate your "first fruits"-not the last. Click on the "Donation" Box under the members menu - and you'll even see links to the nearest branches of the Banks where you can deposit.