READINGS for 2006-03-17
BURIED TALENT
??the kingdom of heaven will be taken from you and given to a people who will bear fruit.? ? Matthew 21:43
Years back, my sister gave me a pocket-size tape recorder because she noticed I needed it for my doctoral studies in ounseling. After that semester, I decided to use it sparingly, strictly for test responses or counseling sessions that needed to be recorded. But that came in trickles that year. As a matter of fact, I hardly used it after my project. In my desire to preserve it, the years of lack of use only added to its decay because ? one day, when I needed it, it wasn?t working anymore. I realized I did that machine an injustice because I did not let it function to its full capacity. This reminds me of how some of us fail to use wisely the many gifts and blessings we received from the Lord. Ephesians 1:3 tells us that ?? Christ has blessed us from heaven with every spiritual blessing.? But soaring through ourselves to check if we?re bearing fruit, how many of us will pass with flying colors? Perhaps the Lord is reminding us today to make use of the blessings He has bestowed on us, lest He takes it away?the way my tape recorder rusted! Cristy G.
REFLECTION:
My Lord Jesus, please let me see my giftedness. Amen.
Let us discern the many blessings God has poured out and use them for His glory.



1st READING
Genesis 37:3-4,12-13,17-28
The story of what Joseph?s brothers did to him is a horrific one. Their actions can never be morally justified. Yet their occasion of sin will be the setting by which God will demonstrate His awesome power of redemption. God?s ability to turn evil for good is unparalleled in all of history and here is one of the great examples. Through the treachery of his brothers, Joseph eventually rises to a place where he becomes his brothers? savior in the time of famine. Let us stand in awe of the power and mercy of God.
3 Israel loved Joseph best of all his sons, for he was the child of his old age; and he had made him a long tunic. 4 When his brothers saw that their father loved him best of all his sons, they hated him so much that they would not even greet him. 12 One day, when his brothers had gone to pasture their father?s flocks at Shechem. 13 Israel said to Joseph, ?Your brothers, you know, are tending our flocks at Shechem. Get ready; I will send you to them.? ?I am ready,? Joseph answered. 17 The man told him, ?They have moved on from here; in fact, I heard them say, ?Let us go on to Dothan.? ? So Joseph went after his brothers and caught up with them in Dothan. 18 They noticed him from a distance, and before he came up to them, they plotted to kill him. 19 They said to one another: ?Here comes that master dreamer! 20 Come on, let us kill him and throw him into one of the cisterns here. We could say that a wild beast devoured him. We shall then see what comes of his dreams.? 21 When Reuben heard this, he tried to save him from their hands, saying: ?We must not take his life. 22 Instead of shedding blood,? he continued, ?just throw him into that cistern there in the desert; but don?t kill him outright.? His purpose was to rescue him from their hands and restore him to his father. 23 So when Joseph came up to them, they stripped him of the long tunic he had on; 24 then they took him and threw him into the cistern, which was empty and dry. 25 They then sat down to their meal. Looking up, they saw a caravan of Ishmaelites coming from Gilead, their camels laden with gum, balm and resin to be taken down to Egypt. 26 Judah said to his brothers: ?What is to be gained by killing our brother and concealing his blood? 27 Rather, let us sell him to these Ishmaelites, instead of doing away with him ourselves. After all, he is our brother, our own flesh.? His brothers agreed. 28 They sold Joseph to the Ishmaelites for twenty pieces of silver.
P S A L M
Psalm 105:16-17, 18-19, 20-21
R: Remember the marvels the Lord has done.
16 When the Lord called down a famine on the land and ruined the crop that sustained them, 17 he sent a man before them, Joseph, sold as a slave. (R) 18 They had weighed him down with fetters, and he was bound with chains, 19 till his prediction came to pass and the word of the LORD proved him true. (R) 20 The king sent and released him, the ruler of the peoples set him free. 21 He made him lord of his house and ruler of all his possessions. (R)

G O S P E L

Matthew 21:33-43, 45-46
Allegories or parables are a great way to get across a message. Jesus is a master at doing this. The priests and elders of the people are in no doubt that this story is for their benefit and they are furious with Jesus. This unrighteous anger is a sign that the parable is hitting a raw nerve and thus, is true. Let us be aware of this dynamic when anger rises in our own hearts in order to help us determine whether we or someone else is at fault in the given situation.
33 ?Hear another parable. There was a landowner who planted a vineyard, put a hedge around it, dug a wine press in it, and built a tower. Then he leased it to tenants and went on a journey. 34 When vintage time drew near, he sent his servants to the tenants to obtain his produce. 35 But the tenants seized the servants and one they beat, another they killed, and a third they stoned. 36 Again he sent other servants, more numerous than the first ones, but they treated them in the same way. 37 Finally, he sent his son to them, thinking, ?They will respect my son.? 38 But when the tenants saw the son, they said to one another, ?This is the heir. Come, let us kill him and acquire his inheritance.? 39 They seized him, threw him out of the vineyard, and killed him. 40 ?What will the owner of the vineyard do to those tenants when he comes?? 41 They answered him, ?He will put those wretched men to a wretched death and lease his vineyard to other tenants who will give him the produce at the proper times.? 42 Jesus said to them, ?Did you never read in the scriptures: ?The stone that the builders rejected has become the cornerstone; by the Lord has this been done, and it is wonderful in our eyes?? 43 Therefore, I say to you, the kingdom of God will be taken away from you and given to a people that will produce its fruit.? 45 When the chief priests and the Pharisees heard his parables, they knew that he was speaking about them. 46 And although they were attempting to arrest him, they feared the crowds, for they regarded him as a prophet.
my reflections
think: How do I react when the comments of someone hit a nerve and hurt me?
________________________________________________________
_________________________________________________________

God?s special verse/thought for me today_______________________
_________________________________________________________

T O D A Y ? S BLESSING LIST
Thank You Lord for: ______________________________________
_______________________________________________________
READ THE BIBLE IN ONE YEAR 2Samuel 1-3

IS THERE REALLY LIFE AFTER DEATH?

Everyone wants to know the answer to this question, as it will affect the way that we live our lives in preparation for the life that is to come. As Christians we believe that we live our life here on earth and then there is judgment ? either to eternal life in the presence of God or to hell where we do not have access to him. It is for this hope of eternal life that we seek to live our lives well, so that when judgment comes, the doors to heaven will be open to us.
In fact, it is only with the hope of life after death that any force can be applied to the call to live a morally good life. Without life after death, the concept of absolute moral norms, that is, the understanding that there are aspects of the moral life that are unchanging, loses its imperative. That is to say, unless there is going to be a universal time of judgment, there is no force to the rule of moral law. It is a little bit like the civil justice system. If there is no rule of law and the means to enforce it, there will be no physical or consequential reason to obey the civil law other than each person?s individual desire to be a ?nice person? or to ?do the right thing? by one another.
The tenants in today?s Gospel think that they will avoid retribution if they kill the son of the owner, as they will be removing the next rule of authority over their land. This is foolish reasoning since the present owner will exact judgment for their actions. It is impossible to avoid the fact that we are accountable for all that we choose to do. It is this message that is at the heart of the call to be a disciple of Jesus and to grow in holiness. We do not just act out of fear of the consequences if we were to choose sin. This would be imperfect love and motivation. We act out of our love for doing what is right and good precisely because this is what is at the heart of what it means to be a human being. We live in hope of our eternal reward, not in the hope of avoiding eternal punishment. We should act out of love for one another and not out of fear of the consequences if we do not love each other. Fr. Steve T.
REFLECTION QUESTION:
What do I believe happens to me when I die? Are there things I should be doing now in preparation for that day that I am not yet doing?
Lord Jesus, You lived Your life out of love for all humanity. You chose the path of love whenever confronted with temptation. Help me to be able to see the right way through the difficult choices that I confront in my life in order that I will choose well, according to all that is right and good.
St. Patrick, bishop confessor, pray for us.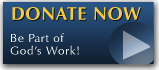 The FEAST is one of the happiest places on earth.

Click Here to find a Feast near you!
KERYGMA TV! is BACK
KERYGMA TV is on a new time slot and new channel Sundays 8 a.m. at IBC 13
Need Counseling? No Landline?
Now, you can use your mobile phone to call a friend for counseling at 09228407031. Or you may call our landlines 7266728, 7264709, 7259999 Mon-Fri 24-hrs, Sat 6am-5pm, Sun 6am-10am
BO BLOGS!
Go to Bo's Official Site and read his almost daily blog! Its not news, but thoughts and musings of Bo Sanchez. Get to know Bo in a more personal way --and find out what it means to live the life of a preacher. You get to enrich your faith as well.
DONATION
Remember to always donate your "first fruits"-not the last. Click on the "Donation" Box under the members menu - and you'll even see links to the nearest branches of the Banks where you can deposit.