READINGS for 2006-03-10
LISTEN
... The man?s ears were opened... ? Mark 7:35
?I need to watch Barney!? For the past 15 minutes, my 2-year-old nephew had been hysterically begging me to let him watch another episode. Apart from the fact that the purple dinosaur was extremely nauseating, particularly after two straight discs, it was also time for the boy?s nap and I had to put my foot down. ?Listen: I will not play the disc. You can watch after you rest, OK?? The little angel looked at me with a heartwrenching frown and what I thought was a sliver of understanding in his eyes. Then the shouts began again: ?Pleeeeease! I don?t need to rest, I need to watch Barney!? And the pattern of boy-shouting-aunt-explaining-boy-shouting repeated itself for what seemed to be forever. After I saw that he was growing tired (and dehydrated from crying), I took him in my arms and hugged him to let him know that I was on his side. My nephew fell asleep in my embrace. That afternoon, he had a full 2-hour nap and I had a full-blown migraine. I do that to God a lot: ask Him for favors that I know aren?t exactly right for me. Sadly, I have let God?s Word fall on deaf ears. However, in spite of a possibly cosmic headache, He still manages to keep showing me the Way. Anna dG
REFLECTION:
How can you help ease the Lord?s burden of handling a world full of stubborn children?
Forgive me for not listening to You. Help me seek Your Word.


1st READING
Ezekiel 18:21-28
The prophet Ezekiel outlines the two options that face us all. Either we end our lives in faithfulness to the Lord or we do not. It is as simple as that and it bodes either well or badly for us. The choice is in our hands but thank God that we are not alone in our efforts to reform our lives. God, in His wisdom and mercy, has given us the help of His grace in order to aid us along the path of salvation. This is a good thing as without it we would be unable to persevere or achieve the end we desire.
21 But if the wicked man turns away from all the sins he committed, if he keeps all my statutes and does what is right and just, he shall surely live, he shall not die. 22 None of the crimes he committed shall be remembered against him; he shall live because of the virtue he has practiced. 23 Do I indeed derive any pleasure from the death of the wicked? says the Lord God. Do I not rather rejoice when he turns from his evil way that he may live? 24 And if the virtuous man turns from the path of virtue to do evil, the same kind of abominable things that the wicked man does, can he do this and still live? None of his virtuous deeds shall be remembered, because he has broken faith and committed sin; because of this, he shall die. 25 You say, ?The LORD?s way is not fair!? Hear now, house of Israel: Is it my way that is unfair, or rather, are not your ways unfair? 26 When a virtuous man turns away from virtue to commit iniquity, and dies, it is because of the iniquity he committed that he must die. 27 But if a wicked man, turning from the wickedness he has committed, does what is right and just, he shall preserve his life; 28 since he has turned away from all the sins which he committed, he shall surely live, he shall not die.
P S A L M
Psalm 130:1-2, 3-4, 5-7, 7-8
R: If you, O Lord, mark iniquities, who can stand?
1 Out of the depths I cry to you, O LORD; Lord, hear my voice! 2 Let your ears be attentive to my voice in supplication. (R) 3 If you, O LORD, mark iniquities, LORD, who can stand? 4 But with you is forgiveness, that you may be revered. (R) 5 I trust in the LORD; my soul trusts in his word. 6 My soul waits for the LORD more than sentinels wait for the dawn. More than sentinels wait for the dawn, 7 let Israel wait for the LORD. (R) For with the LORD is kindness and with him is plenteous redemption; 8 and he will redeem Israel from all their iniquities. (R)
G O S P E L
Matthew 5:20-26
Virtue and the life of holiness are not easy paths to walk. It is only with the help of God?s grace that we can walk them. As we make the moral choices that are necessary in all of our lives, let us choose the path of holiness and virtue and not the path of sin. Let us fix our hearts for the Kingdom of God and all it offers us and not be satisfied with the more immediate but far inferior pleasures of this passing world.
20 I tell you, unless your righteousness surpasses that of the scribes and Pharisees, you will not enter into the kingdom of heaven. 21 ?You have heard that it was said to your ancestors, ?You shall not kill; and whoever kills will be liable to judgment.? 22 But I say to you, whoever is angry with his brother will be liable to judgment, and whoever says to his brother, ?Raqa,? will be answerable to the Sanhedrin, and whoever says, ?You fool,? will be liable to fiery Gehenna. 23 Therefore, if you bring your gift to the altar, and there recall that your brother has anything against you, 24 leave your gift there at the altar, go first and be reconciled with your brother, and then come and offer your gift. 25 Settle with your opponent quickly while on the way to court with him. Otherwise your opponent will hand you over to the judge, and the judge will hand you over to the guard, and you will be thrown into prison. 26 Amen, I say to you, you will not be released until you have paid the last penny.?
my reflections
think: Have I settled for less than what is best because it is convenient?
________________________________________________________
_________________________________________________________

God?s special verse/thought for me today_______________________
_________________________________________________________

T O D A Y ? S BLESSING LIST
Thank You Lord for: ______________________________________
_______________________________________________________
READ THE BIBLE IN ONE YEAR 1Samuel 8-11
FAITH DEMANDS THAT WE ACT
There are few things more contemptible than people who constantly avow one thing and then proceed to act in the opposite manner. Hypocrisy brings universal condemnation from all decent people. It cannot be defended in any way whatsoever. In today?s Gospel, Jesus invites us to examine our own lives for hypocrisy.
A person who holds a position of authority and those who are teachers should heed this advice very carefully. The witness of all that we do must support any words that we speak!
Jesus is the master of living to the full all that He proclaims to us in the Gospel. If we want to see what it means to be committed to witnessing to all that we say, then we should take a close look at the life of Jesus, particularly His willingness to embrace death as a part of the will of His Father. Jesus? death is the climax of the witness of His life to the Gospel He proclaimed. Without this willingness to die, Jesus? words would have been in vain; they would mean nothing at all. Ultimately, this means that we must be willing to go ?all the way? for our own convictions; we too must be willing to die for the truth ? for the Gospel ? if it should come to that. Only in this way can we avoid the accusation of hypocrisy completely.
Living a life of faith is not easy. It demands total commitment ? unto death ? in order for it to be without compromise. Jesus has shown us the way. He does not ask us to commit ourselves to anything that He has not already done Himself. Only when we discover within ourselves this level of commitment to the Gospel will we have the happiness and freedom that God desires for us. Only then will our lives be conformed completely to the life of Jesus ? conformed in the sense and to the depth that His will has become all that we desire for ourselves. Nothing more, nothing less! Fr. Steve T.
REFLECTION QUESTION:
Are there areas of my life that are open to the accusation of hypocrisy? Are there actions in my life that I need to address so that the witness of my life will be more in conformity to the Holy Spirit, convict me as to the areas in my life that need change.
Show me my sin so that I may repent and be more deeply converted. Help me to make the way I live a better witness to the Gospel of truth and love.

Forty Martyrs, pray for us.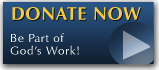 The FEAST is one of the happiest places on earth.

Click Here to find a Feast near you!
KERYGMA TV! is BACK
KERYGMA TV is on a new time slot and new channel Sundays 8 a.m. at IBC 13
Need Counseling? No Landline?
Now, you can use your mobile phone to call a friend for counseling at 09228407031. Or you may call our landlines 7266728, 7264709, 7259999 Mon-Fri 24-hrs, Sat 6am-5pm, Sun 6am-10am
BO BLOGS!
Go to Bo's Official Site and read his almost daily blog! Its not news, but thoughts and musings of Bo Sanchez. Get to know Bo in a more personal way --and find out what it means to live the life of a preacher. You get to enrich your faith as well.
DONATION
Remember to always donate your "first fruits"-not the last. Click on the "Donation" Box under the members menu - and you'll even see links to the nearest branches of the Banks where you can deposit.