READINGS for 2006-03-09
WHEN GOD WINKS
Ask and you shall receive. ? Matthew 7:7
I was walking in a shopping mall one day, looking for an umbrella. Specifically, I wanted an automatic one?the thing that would instantly snap open with a push of a button. And being a favorite color, I also wanted it colored blue. So there I was, walking through the aisles? when this idea hits me. ?Lord,? I prayed, ?suppose You give me a blue umbrella? Pamper me, Lord!? So I left the department store without buying one. That same day, I attended Mass?and there I met a friend. She gave me a brown bag. ?This is for you, Bo, and I?m really sorry?this was given to me by a friend of yours a couple of months ago?but I forgot all about it,? she said embarrassingly, ?but anyway, here it is.? Excitedly, I opened the bag, grabbed the handle, pushed the button, and Snap! It was my blue umbrella, displayed in all its beautiful glory. Coincidence? Or was my God winking at me? Bo S.
REFLECTION:
Recall how God has answered your prayers in the past. Praise Him.
Father, thank You for answered prayer. For all the times You say ?Yes?, ?No?, and ?Wait??Thank You!


1st READING
Esther C:12, 14-16, 23-25 (or in some translations Est 4:17)
Esther realizes that she is the only one who has any hope of saving the Jewish people and even this is a remote hope as to enter the presence of the king without being called is an action that defies death. Her courage is not in question as she cries out to God for strength and help in her mission. God hears her cry. He comes to her help as the mission turns out to be successful. The Jews are saved and their persecutor is sentenced to death in the process.
28 [C:12] Queen Esther, seized with mortal anguish, likewise had recourse to the Lord. 30 [C:14] Then she prayed to the Lord, the God of Israel, saying ?My Lord, our King, you alone are God. Help me, who am alone and have no help but you, 31 [C:15] for I am taking my life in my hand. 32 [C:16] As a child, I was wont to hear from the people of the land of my forefathers that you, O Lord, chose Israel from among all peoples, and our fathers from among all their ancestors, as a lasting heritage, and that you fulfilled all your promises to them. 39 [C:23] Be mindful of us, O Lord. Manifest yourself in the time of our distress and give me courage, King of gods and Ruler of every power. 40 [C:24] Put in my mouth persuasive words in the presence of the lion, and turn his heart to hatred for our enemy, so that he and those who are in league with him may perish. 41 [C:25] Save us by your power, and help me, who am alone and have no one but you, O Lord. ?You know all things.?
P S A L M
Psalm 138:1-2, 2-3, 7-8
R: Lord, on the day I called for help, you answered me.
1 I will give thanks to you, O LORD, with all my heart, [for you have heard the words of my mouth;] in the presence of the angels I will sing your praise; 2 I will worship at your holy temple and give thanks to your name. (R) Because of your kindness and your truth; for you have made great above all things your name and your promise. 3 When I called, you answered me; you built up strength within me. (R) 7 Your right hand saves me. 8 The LORD will complete what he has done for me; your kindness, O LORD, endures forever; forsake not the work of your hands. (R)
G O S P E L
Matthew 7:7-12
Jesus encourages us to persevere in prayer and all that we do for that matter. How faithful are we in this? There is an old saying that goes: ?When the going gets tough that?s when the tough gets going!? Is this the case with us when we are confronted with the battlefield of sin? Do we give up too easily when the times get tough or do we see the thing through to its completion and victory?
7 ?Ask and it will be given to you; seek and you will find; knock and the door will be opened to you. 8 For everyone who asks, receives; and the one who seeks, finds; and to the one who knocks, the door will be opened. 9 Which one of you would hand his son a stone when he asks for a loaf of bread, 10 or a snake when he asks for a fish? 11 If you then, who are wicked, know how to give good gifts to your children, how much more will your heavenly Father give good things to those who ask him. 12 Do to others whatever you would have them do to you. This is the law and the prophets.?
my reflections
think: Do we give up too easily when the times get tough?
_______________________________________________________
_________________________________________________________

God?s special verse/thought for me today_______________________
_________________________________________________________

T O D A Y ? S BLESSING LIST
Thank You Lord for: ______________________________________
_______________________________________________________
READ THE BIBLE IN ONE YEAR 1Samuel 4-7
THE GOLDEN RULE
I do not think that there are many who would argue that we should do for others that which we want them to do for us.
It is quite clear that at the basis of this principle is the concept of at least one, if not more, absolute moral goods. The principle itself must be absolute. It cannot apply to some and not others. The existence of absolute moral good means that there is a concrete and discernible set of moral laws by which all people should act. This means that today?s tendency towards moral relativism is a step in the wrong direction.
Moral relativism can be found wherever there are exceptions made that harm a fundamental good that the law protects. An example is the contradictory position that legal systems take on the sanctity of human life. Either human life is a fundamental good that is protected at all times or it is not. It is illogical to have laws that, on one hand, protect people against murder and, on the other, enshrine the right to abortion or euthanasia or administer the death penalty. Human life is either a good to be protected from all outside attack or it is not. We cannot have it both ways!
The problem with moral relativism, when the absolute nature of some moral good is denied, is that line drawn regarding what will be protected under the law and what will not becomes arbitrary. Who makes the decision where to draw the line? Is morality a public opinion poll or something to be decided by some sort of political process? I hope not, or society will be on a very shaky ground indeed!
Christians believe that there is a fundamental moral code that comes with being human. That is, God has provided us with a moral code by which we ought to live which is written into our human nature. This moral code is made up of absolute moral laws or principles that are not open to change or alteration. They stand for all people of all time as the very foundation upon which we build our notions of right and wrong ? what we should and should not do. Fr. Steve T.
REFLECTION QUESTION:
Am I a person who sometimes compromises my beliefs, relativizes the truth for onvenience in my life? Do I choose to respect the moral goods of the human life at all times?
Lord Jesus, help me to discover and understand more deeply the fundamental goods that are basic to moral living. Never allow me to be fooled into thinking that I or any other human person has the right to alter these truths for any reason. I pray that all men and women will humbly submit themselves to the truths and goods that you have given humanity from the beginning.
St. Frances of Rome, widow, pray for us.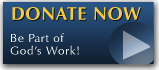 The FEAST is one of the happiest places on earth.

Click Here to find a Feast near you!
KERYGMA TV! is BACK
KERYGMA TV is on a new time slot and new channel Sundays 8 a.m. at IBC 13
Need Counseling? No Landline?
Now, you can use your mobile phone to call a friend for counseling at 09228407031. Or you may call our landlines 7266728, 7264709, 7259999 Mon-Fri 24-hrs, Sat 6am-5pm, Sun 6am-10am
BO BLOGS!
Go to Bo's Official Site and read his almost daily blog! Its not news, but thoughts and musings of Bo Sanchez. Get to know Bo in a more personal way --and find out what it means to live the life of a preacher. You get to enrich your faith as well.
DONATION
Remember to always donate your "first fruits"-not the last. Click on the "Donation" Box under the members menu - and you'll even see links to the nearest branches of the Banks where you can deposit.