READINGS for 2006-03-08
DEFINITELY BETTER THAN OPRAH
?? there is something greater than Solomon here.? ? Luke 11:31
The Oprah show has a segment called the ?Wildest Dreams.? It features a bus going around the US and making people?s heart?s desires come true. In one episode I watched, the bus paid a visit to a frustrated actor who sacrificed his ambitions to work at their family-owned grocery. Oprah and her crew walked into his store looking for him. Just the sight of the famous host was enough to make the guy go berserk. You could imagine how his excitement rose all the more when Oprah told him that she had arranged for him to appear in a famous TV comedy series. The man was in tears! The Wildest Dreams bus went on to another location where Oprah gifted a hard-up single mom with a new, furnished home for her family. The woman was stunned at her good fortune. I was thinking: If a human being like Oprah could make a person?s wildest dream come true, can you imagine what the Lord can and would do for us? If a mere mortal could desire and bestow so much goodness and happiness to people she doesn?t know, all the more our Lord can! If only people put more faith in God than in Oprah?Rissa S.
REFLECTION:
?Blessed is the man who trusts in the Lord, whose hope is the Lord.? (Jeremiah 17:7)
Lord, forgive me for the times when I put my hope in people more than I do in You.


1st READING
Jonah 3:1-10
The people of the great city of Nineveh respond to the preaching of Jonah, repent and disaster is avoided for the time being! As a priest, one of the saddest things that I witness is the refusal of people to repent for their sins for one reason or another. When we refuse to repent we endanger our salvation. When we repent and change our lives we move one step closer to eternal happiness. It seems to me that there is only one real choice that makes sense.
1 The word of the LORD came to Jonah a second time: 2 ?Set out for the great city of Nineveh, and announce to it the message that I will tell you.? 3 So Jonah made ready and went to Nineveh, according to the LORD?s bidding. Now Nineveh was an enormously large city; it took three days to go through it. 4 Jonah began his journey through the city, and had gone but a single day?s walk announcing, ?Forty days more and Nineveh shall be destroyed.? 5 When the people of Nineveh believed God, they proclaimed a fast and all of them, great and small, put on sackcloth. 6 When the news reached the king of Nineveh, he rose from his throne, laid aside his robe, covered himself with sackcloth, and sat in the ashes. 7 Then he had this proclaimed throughout Nineveh, by decree of the king and his nobles: ?Neither man nor beast, neither cattle nor sheep, shall taste anything; they shall not eat, nor shall they drink water. 8 Man and beast shall be covered with sackcloth and call loudly to God; every manshall turn from his evil way and from the violence he has in hand. 9 Who knows, God may relent and forgive, and withhold his blazing wrath, so that we shall not perish.? 10 When God saw by their actions how they turned from their evil way, he repented of the evil that he had threatened to do to them; he did not carry it out.
P S A L M
Psalm 51:3-4, 12-13, 18-19
R: A heart contrite and humbled, O God, you will not spurn.
1 [3] Have mercy on me, O God, in your goodness; in the greatness of your compassion wipe out my offense. 2 [4] Thoroughly wash me from my guilt and of my sin cleanse me. (R) 10 [12] A clean heart create for me, O God, and a steadfast spirit renew within me. 11 [13] Cast me not out from your presence, and your Holy spirit take not from me. (R) 16 [18] For you are not pleased with sacrifices; should I offer a burnt offering, you would not accept it. 17 [19] My sacrifice, O God, is a contrite spirit; a heart contrite and humbled, O God, you will not spurn. (R)
G O S P E L
Luke 11:29-32
The only sign that we really need to lay our eyes upon is the cross of Jesus Christ. If the love that Christ demonstrates by His death on the cross is insufficient to move us then it is highly probable that nothing else will either. As we gaze upon the cross, as we cross ourselves at the beginning and end of prayers, as we read and meditate upon the Passion of Jesus, let us pray for insight into the depth of God?s love for us. Let us open our lives to the transforming power of this love.
29 While still more people gathered in the crowd, he said to them, ?This generation is an evil generation; it seeks a sign, but no sign will be given it, except the sign of Jonah. 30 Just as Jonah became a sign to the Ninevites, so will the Son of Man be to this generation. 31 At the judgment the queen of the south will rise with the men of this generation and she will condemn them, because she came from the ends of the earth to hear the wisdom of Solomon, and there is something greater than Solomon here. 32 At the judgment the men of Nineveh will arise with this generation and condemn it, because at the preaching of Jonah they repented, and there is something greater than Jonah here.?

my reflections
think: As we gaze upon the cross, as we cross ourselves at the beginning and end of prayers, let us pray for insight into the depth of God?s love for us.
________________________________________________________
_________________________________________________________

God?s special verse/thought for me today_______________________
_________________________________________________________

T O D A Y ? S BLESSING LIST
Thank You Lord for: ______________________________________
_______________________________________________________
READ THE BIBLE IN ONE YEAR 1Samuel 1-3
A TIME FOR SIGNS OR FAITH?
There comes a time when we have to stand by what we believe or open ourselves to the accusation of hypocrisy. There comes a time when we have to stop looking for signs and get on with the business of living according to faith. Only then will the Gospel gain the full respect that it deserves.
Jesus reminds us that in the past there have been pagans or unbelievers who have demonstrated greater respect for God?s word than men and women of faith! This is not acceptable and memory of these events should inspire us to greater acts of faith in the future. It is not enough to rest on the basis that by faith we are saved. This is true but its full effect will be demonstrated by a life lived by faith and not mere assertion. Anyone can assert anything ? only a person of faith will bear the fruits of holiness and righteousness in their life. This must be our goal ? to grow in the expression of our faith through the life we live as Christ?s witnesses.
Jesus is not interested in having people who assert they believe in Him as His disciples unless they are willing to stand by their assertions and live according to the Gospel. This means that we have to put to death the sin in our lives and walk away from it forever. It means that we have to seek out God?s will as the priority for our life and not just follow what we want to do. Being a disciple of Jesus is not an easy task ? just ask the apostles. All except one of them were martyred for their faith! Ask those who give their lives in the service of the foreign missions ? in the past, most of them left their country forever in order to serve in countries with cultures far removed from their own.
It is the lives of such men and women that stand as beacons and examples for us as we seek to discover what it is that God wants us to do for His Kingdom. Let us seek to get to know the saints by reading about them. Let their lives inspire us to greater acts of faith and trust in God. This is why the Church presents them to us as models of exemplary holiness and faith in God. Fr. Steve T.
REFLECTION QUESTION:
Am I willing to listen to God?s will for my life or am I more afraid that He might ask me to do something I do not want or am unwilling to do? Do I really trust that whatever God asks me to do is the best for me?
Lord Jesus, I pray for the grace to be generous in my response to your call upon my life. Help me to let go of my own desires in order to embrace all that you call me to do. I believe that this is the way to true happiness and fulfillment.
St. John of God, confessor, pray for us.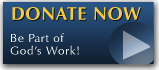 The FEAST is one of the happiest places on earth.

Click Here to find a Feast near you!
KERYGMA TV! is BACK
KERYGMA TV is on a new time slot and new channel Sundays 8 a.m. at IBC 13
Need Counseling? No Landline?
Now, you can use your mobile phone to call a friend for counseling at 09228407031. Or you may call our landlines 7266728, 7264709, 7259999 Mon-Fri 24-hrs, Sat 6am-5pm, Sun 6am-10am
BO BLOGS!
Go to Bo's Official Site and read his almost daily blog! Its not news, but thoughts and musings of Bo Sanchez. Get to know Bo in a more personal way --and find out what it means to live the life of a preacher. You get to enrich your faith as well.
DONATION
Remember to always donate your "first fruits"-not the last. Click on the "Donation" Box under the members menu - and you'll even see links to the nearest branches of the Banks where you can deposit.