READINGS for 2006-03-07
A PRAYER FOR COUPLES TOO
?This is how you are to pray: Our Father in heaven?? ? Matthew 6:9
Today my wife Donna and I celebrate our 24th wedding anniversary. The book, the Leadership Secrets of Jesus?, the author outlines the six P?s in the Lord?s Prayer from which our relationship has been so enriched.
The first P is giving Praise by saying, ??holy is Your name?. Truly His name has so many meanings ? healer, wonder worker etc.
The second P stands for Priority ? ?Your will be done?? This has always been what we sought individually and as a couple? His will, not ours.
?Give us today our daily bread? clearly states that He is our Provider.
?Forgive us our sins as we forgive? ? invokes the Pardoning spirit in us all.
We acknowledge the Father as Protector when we pray ?? deliver us from every evil?.
We end the prayer with Praise ? ?Amen?, which is another name of Jesus.
In our married life, prayer has been a centerpiece of our relationship. Certainly, the six ?P? elements of the ?Our Father? has steered our married life to so much grace, joy, peace, unity and most of all the Father?s kind of love. Rolly E.
REFLECTION:
How do you pray?
Our Father in heaven, holy be your name, your kingdom come, your will be done, on earth as it is in heaven. Give us today our daily bread. forgive us our sins as we forgive those who sin against us. Do not bring us to the test but deliver us from evil. Amen.
1st READING
Isaiah 55:10-11
The Lord assures the people through Isaiah that His word never returns to Him empty. As we reflect today upon the power and efficacy of the Word of God, let us open our hearts in a deeper way to it so that its transforming power may have greater freedom to do its work in our lives. Without this power all of our efforts will come to naught, as alone we cannot change our lives.
10 For just as from the heavens the rain and snow come down and do not return there till they have watered the earth, making it fertile and fruitful, giving seed to him who sows and bread to him who eats, 11 so shall my word be that goes forth from my mouth; it shall not return to me void, but shall do my will, achieving the end for which I sent it.
P S A L M
Psalm 34:4-5, 6-7, 16-17, 18-19
R: From all their distress God rescues the just.
3 [4] Glorify the LORD with me, let us together extol his name. 4 [5] I sought the LORD, and he answered me and delivered me from all my fears. (R) 5 [6] Look to him that you may be radiant with joy, and your faces may not blush with shame. 6 [7] When the afflicted man called out, the LORD heard, and from all his distress he saved him. (R) 15 [16] The LORD has eyes for the just, and ears for their cry. 16 [17] The LORD confronts the evildoers, to destroy remembrance of them from the earth. (R) 17 [18] When the just cry out, the LORD hears them, and from all their distress he rescues them. 18 [19] The LORD is close to the brokenhearted; and those who are crushed in spirit he saves. (R)
G O S P E L
Matthew 6:7-15
Multiplication of words does not ensure a greater hearing for us anywhere, let alone in the courts of the Lord. We are all aware that the most effective speech or homily or input to a group of people is one that is short, clear, concise and without self-aggrandizement. The same is true for prayer. Let us apply these simple principles to our relationship with God and I am sure we will discover a qualitative difference in our faith.
7 In praying, do not babble like the pagans, who think that they will be heard because of their many words. 8 Do not be like them. Your Father knows what you need before you ask him. 9 ?This is how you are to pray: Our Father in heaven, hallowed be your name, 10 your kingdom come, your will be done, on earth as in heaven. 11 Give us today our daily bread; 12 and forgive us our trespasses, as we forgive those who trespass against us; 13 and lead us not into temptation, but deliver us from evil.? 14 If you forgive others their transgressions, your heavenly Father will forgive you. 15 But if you do not forgive others, neither will your Father forgive your transgressions.

my reflections:
think: The most effective speech or homily or input to a group of people is one that is short, clear, concise and without self-aggrandizement.
________________________________________________________
_________________________________________________________


God?s special verse/thought for me today_______________________
_________________________________________________________

T O D A Y ? S BLESSING LIST
Thank You Lord for: ______________________________________
_______________________________________________________
READ THE BIBLE IN ONE YEAR Ruth 3-4
GET THE POINT
When I was a student, one of the things that drove me crazy was when someone was asking a question but never getting to the point. They would ramble on and on about matters peripheral to their point but never actually got to the crux. Sometimes it seemed that they were more interested in demonstrating the limited knowledge that they had rather than asking a real question that could add to their knowledge! This wasted not just their own time, but the lecturer and all the rest of the students? time as well.
I think we do well to get to the point when we pray. Yes, prayer is all about a relationship and so there is a certain leeway afforded to us in this regard, however, we should be careful not to lose our way in the midst of a lot of peripheral words when a few will suffice to get our point across to God. There is no point in multiplying the words we use for the sake of length as this only wastes our time.
Jesus teaches His disciples to pray with a prayer that encapsulates our relationship with God in a clear and succinct form. The Jews of the day had many long rituals attached to their prayers and so the brevity of what Jesus teaches His disciples must have come as a big surprise to them. One of the dangers we face with devotional type prayers is that we get caught up in the ritual and lose sight of the relationship that is at the heart of prayer. Let us not make the same mistake that the Pharisees made!
Prayer is our lifeline to God. When a person is being saved from drowning or some other kind of emergency, we do not waste time in saving them ? we get straight to the point and do exactly what is necessary. If we delay, we may risk not being able to save the person. Time is of the essence and so we do not waste any more than is absolutely necessary. This is good to keep this in mind, especially when our prayers seem to be getting bogged down in words and ritual. Let us refresh our relationship with God and ?renovate? our prayer life! Relationships change over time so the way we pray or relate to God will also change. Fr. Steve T.
REFLECTION QUESTION:
What is the state of my prayer life at the moment? Is it alive or deadly boring? Am I always falling asleep or am I attentive in prayer? These are some good indicators of the health of our prayer life.
Lord Jesus, You taught your disciples to pray when they asked You to do so. Help me to learn how to pray as well. Send your Holy Spirit to guide me along the path of prayer that will best suit my character and spirit so that I can maintain constant and vibrant contact with You.

Sts. Perpetua and Felicity, martyrs, pray for us.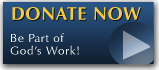 The FEAST is one of the happiest places on earth.

Click Here to find a Feast near you!
KERYGMA TV! is BACK
KERYGMA TV is on a new time slot and new channel Sundays 8 a.m. at IBC 13
Need Counseling? No Landline?
Now, you can use your mobile phone to call a friend for counseling at 09228407031. Or you may call our landlines 7266728, 7264709, 7259999 Mon-Fri 24-hrs, Sat 6am-5pm, Sun 6am-10am
BO BLOGS!
Go to Bo's Official Site and read his almost daily blog! Its not news, but thoughts and musings of Bo Sanchez. Get to know Bo in a more personal way --and find out what it means to live the life of a preacher. You get to enrich your faith as well.
DONATION
Remember to always donate your "first fruits"-not the last. Click on the "Donation" Box under the members menu - and you'll even see links to the nearest branches of the Banks where you can deposit.