READINGS for 2006-03-06
GOD?S JOKESTER
??whatever you did to the least of my brethren, you did for Me.? ? Matthew 25:40
It was judgment day! And there was a long line of people being screened whether or not they enter Heaven. A comedian was at the line?s end and was worried because he saw that many were entering the pearly gates. Jesus recognized them as someone who fed, gave drink, welcomed, clothed, cared for and visited Him whereas the comedian could not recall doing any corporal acts of mercy during his stay on earth. When it was his turn, he immediately prostrated himself at the foot of Jesus and shamefully exclaimed, ?I did not do anything for you, Lord!? At that, Jesus roared in laughter and picked Him up, jerked and embraced him. ?I know you,? He said, ?for when I was down and distressed, and you made me laugh! Come and share Your Master?s joy!? Mother Teresa said, ?We cannot do great things on this earth, only little things with great love.? In the heart of God, what we regard as grand things we do may be worthless and the little things we do, done in love, are actually the real treasures in his Kingdom. Obet C.
REFLECTION:
What motivates us in do things for others? Is it love or lust? Mission or ambition?
Change my heart O God, make it ever true?may I be like You!


1st READING
Leviticus 19:1-2,11-18
The Scriptures constantly come back to the fact that there needs to be qualitative change in our life when we repent and that one who follows God can and should be recognizable from the life that they lead. There is a definite connection between the religion we profess and the choices we make in life. We cannot totally divorce the two things. Our faith makes demands upon us that are directly translated into our life in the world.
1 The LORD said to Moses, 2 ?Speak to the whole Israelite community and tell them: Be holy, for I, the LORD your God, am holy. 11 ?You shall not steal. You shall not lie or speak falsely to one another. 12 You shall not swear falsely by my name, thus profaning the name of your God. I am the LORD. 13 ?You shall not defraud or rob your neighbor. You shall not withhold overnight the wages of your day laborer. 14 You shall not curse the deaf, or put a stumbling block in front of the blind, but you shall fear your God. I am the LORD. 15 ?You shall not act dishonestly in rendering judgment. Show neither partiality to the weak nor deference to the mighty, but judge your fellow men justly. 16 You shall not go about spreading slander among your kinsmen; nor shall you stand by idly when your neighbor?s life is at stake. I am the LORD. 17 ?You shall not bear hatred for your brother in your heart. Though you may have to reprove your fellow man, do not incur sin because of him. 18 Take no revenge and cherish no grudge against your fellow countrymen.You shall love your neighbor as yourself. I am the LORD.?
P S A L M
Psalm 19:8, 9, 10, 15
R: Your words, Lord, are Spirit and life.
7 [8] The law of the LORD is perfect, refreshing the soul; the decree of the LORD is trustworthy, giving wisdom to the simple.(R) 8 [9] The precepts of the LORD are right, rejoicing the heart; the command of the LORD is clear, enlightening the eye; (R) 9 [10] the fear of the LORD is pure, enduring forever; the ordinances of the LORD are true, all of them just. (R) 14 [15] Let the words of my mouth and the thought of my heart find favor before you, O LORD, my rock and my redeemer. (R)
G O S P E L
Matthew 25:31-46
In this teaching Jesus affirms once again that we need to support our words with actions. It is much easier to know what we should be doing than to actually do it. Words are cheap. It is the actions that demonstrate our commitment to a particular set of values. Let us be sure that we heed today?s reading and ensure that we put into place the things that Jesus is talking about.
31 ?When the Son of Man comes in His glory, and all the angels with Him, He will sit upon His glorious throne, 32 and all the ations will be assembled before Him. And he will separate them one from another, as a shepherd separates the sheep from the goats. 33 He will place the sheep on his right and the goats on his left. 34 Then the king will say to those on his right, ?Come, you who are blessed by my Father. Inherit the kingdom prepared for you from the foundation of the world. 35 For I was hungry and you gave me food, I was thirsty and you gave me drink, a stranger and you welcomed me, 36 naked and you clothed me, ill and you cared for me, in prison and you visited me.? 37 Then the righteous will answer him and say, ?Lord, when did we see you hungry and feed you, or thirsty and give you drink? 38 When did we see you a stranger and welcome you, or naked and clothe you? 39 When did we see you ill or in prison, and visit you?? 40 And the king will say to them in reply, ?Amen, I say to you, whatever you did for one of these least brothers of mine, you did for me.? 41 Then he will say to those on his left, ?Depart from me, you accursed, into the eternal fire prepared for the devil and his angels. 42 For I was hungry and you gave me no food, I was thirsty and you gave me no drink, 43 a stranger and you gave me no welcome, naked and you gave me no clothing, ill and in son, and you did not care for me.? 44 Then they will answer and say, ?Lord, when did we see you hungry or thirsty or a stranger or naked or ill or in prison, and not minister to your needs?? 45 He will answer them, ?Amen, I say to you, what you did not do for one of these least ones, you did not do for me.? 46 And these will go off to eternal punishment, but the righteous to eternal life.?

my reflections
think: Words are cheap. It is the actions that demonstrate our commitment to a particular set of values.
________________________________________________________
_________________________________________________________

God?s special verse/thought for me today_______________________
_________________________________________________________

T O D A Y ? S BLESSING LIST
Thank You Lord for: ______________________________________
_______________________________________________________
READ THE BIBLE IN ONE YEAR Ruth 1-2
JUDGMENT DAY WILL COME
If we think about it carefully and logically, it makes sense that there will be a judgment day. If God is just, and He is, this is necessary for Him to express His justice and righteousness. There is nothing to fear about our judgment unless we have lived our lives carelessly.
Today?s parable is probably the clearest and the most instructive in that it prescribes for us what it means to act for and against the good of others. Jesus tells us that if we treat our fellow men and women badly, then we are treating Him badly. Jesus takes it personally when we sin. It is an affront to His goodness and love when we sin!
It is important for us to remember this, as it can be good motivation for us when we have to make difficult decisions. Not only can we be sure that there are consequences to the decisions that we make, but that these consequences directly affect our relationship with God as well as those immediately involved. This does not make God some sort of an ogre seeking vengeance for all our wrongs; it simply means that there are real consequences for our actions that are not always immediately apparent. We can never know that we have done something wrong and believe that we have got away with it without any negative effects happening to us. At the very least God will demand some sort of accountability on Judgment Day.
This parable is a stark reminder also of our duties towards one another. We do not live our lives in isolation. We live as members of small communities and the wider fraternity of all humanity. We have responsibilities in all of these spheres. Jesus makes it clear to us that He expects us to take a certain interest and role in the lives of others, particularly those less fortunate than ourselves. It seems that He aligns Himself most closely to these ?Little Ones,? the anawim of the Old Testament. If we want to follow Christ we will have to imitate His life in this aspect as well. Fr. Steve T.
REFLECTION QUESTION:
How seriously do I take the fact that there will be a day of reckoning for all that I have done? Am I seeking to share the gifts that I have with others? Do I go out of my way to minister to those less fortunate than I am?
Lord Jesus, You make it very clear to me that I have to love my brothers and sisters around me even to the point of going out of my way to do so. Help me to overcome the selfishness in my life that hinders me from doing this and teach me how to love as generously as You love all people.
St. Colette, virgin, pray for us.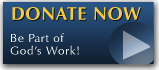 The FEAST is one of the happiest places on earth.

Click Here to find a Feast near you!
KERYGMA TV! is BACK
KERYGMA TV is on a new time slot and new channel Sundays 8 a.m. at IBC 13
Need Counseling? No Landline?
Now, you can use your mobile phone to call a friend for counseling at 09228407031. Or you may call our landlines 7266728, 7264709, 7259999 Mon-Fri 24-hrs, Sat 6am-5pm, Sun 6am-10am
BO BLOGS!
Go to Bo's Official Site and read his almost daily blog! Its not news, but thoughts and musings of Bo Sanchez. Get to know Bo in a more personal way --and find out what it means to live the life of a preacher. You get to enrich your faith as well.
DONATION
Remember to always donate your "first fruits"-not the last. Click on the "Donation" Box under the members menu - and you'll even see links to the nearest branches of the Banks where you can deposit.