READINGS for 2006-03-05
RAINBOW?S END
I will put my bow in the cloud. It will be the sign of my covenant with the world. ? Genesis 8:13
As a kid, I used to scour the clouds with my naked eye searching for the rainbow after a heavy downpour. I would shriek in delight if I found it. You see, my grandmother had told me a story that at the end of the rainbow there is a pot of gold. I used to believe about the pot of gold until I read the Bible. Only eight people survived the Great Flood, and God promised He would not destroy earth and its living things again. God knows that most humans only believe if there is a sign so He drew a colorful rainbow amidst the clouds. Now, I look at the rainbow differently. It may have so many colors but I see it as pure gold because it is an eternal reminder of God?s promise to us. You know, there really is a pot of gold but not at the end of the rainbow. The gold is within the rainbow. Do you see it? Rosann J.
REFLECTION:
What do rainbows tell you about God in your life?
Lord, help me discover you in the beauty of your creation.


1st READING
Genesis 9:8-15
God reestablishes a covenant with Noah that involves a commitment to never again allow such destruction of humanity as Noah witnessed in the flood. The twentieth century witnessed unthinkable destruction and death. Millions were killed in wars and various persecutions, yet they pale beside the destruction that resulted from the sin of mankind in the time of Noah. Let us be reminded of the destructive power of sin and thus try to avoid sin at all costs in our lives.
8 God said to Noah and to his sons with him: 9 ?See, I am now establishing my covenant with you and your descendants after you 10 and with every living creature that was with you: all the birds, and the various tame and wild animals that were with you and came out of the ark. 11 I will establish my covenant with you, that never again shall all bodily creatures be destroyed by the waters of a flood; there shall not be another flood to devastate the earth.? 12 God added: ?This is the sign that I am giving for all ages to come, of the covenant between me and you and every living creature with you: 13 I set my bow in the clouds to serve as a sign of the covenant between me and the earth. 14 When I bring clouds over the earth, and the bow appears in the clouds, 15 I will recall the covenant I have made between me and you and all living beings, so that the waters shall never again become a flood to destroy all mortal beings.?
P S A L M
Psalm 25:4-5, 6-7, 8-9
R: Your ways, O Lord, are love and truth to those who keep your covenant.
4 Your ways, O LORD, make known to me; teach me your paths, 5 guide me in your truth and teach me, for you are God my Savior. (R) 6 Remember that your compassion, O LORD, and your kindness are from of old. 7 The sins of my youth and my frailties remember not; in your kindness remember me, because of your goodness, O LORD. (R) 8 Good and upright is the LORD; thus he shows sinners the way. 9 He guides the humble to justice, he teaches the humble his way. (R)
2nd READING
1Peter 3:18-22
Peter reminds us that Christ was innocent of any wrongdoing. He never sinned in His life. Yet, He chose a path of suffering and death to pay the price of our sins. It is His obedience to the Father that makes up for all of the disobedience of all men and women throughout time. This is the power that we are dealing with when we talk about God?s love for us. The amazing thing is that He shares this love with us and asks us to help Him bring it to those who have never heard about it.
18 For Christ also suffered for sins once, the righteous for the sake of the unrighteous, that he might lead you to God. Put to death in the flesh, he was brought to life in the spirit. 19 In it he also went to preach to the spirits in prison, 20 who had once been disobedient while God patiently waited in the days of Noah during the building of the ark, in which a few persons, eight in all, were saved through water. 21 This prefigured baptism, which saves you now. It is not a removal of dirt from the body but an appeal to God for a clear conscience, through the resurrection of Jesus Christ, 22 who has gone into heaven and is at the right hand of God, with angels, authorities, and powers subject to him.

G O S P E L
Mark 1:12-15
Mark is very succinct in His recording of Jesus? time of trial and temptation in the desert. He reports it in a very-matter-of-fact type of way. This indicates to us that we should deal with sin and temptation in a similar manner. Really, there is not too much to say about sin other than Jesus has given us victory over it and that is that! Oh, if only it was that easy to be holy! But it is easier to be holy than we think. There is just a tendency for us to complicate matters so much that we make a simple thing difficult!
12 At once the Spirit drove him out into the desert, 13 and he remained in the desert for forty days, tempted by Satan. He was among wild beasts, and the angels ministered to him. 14 After John had been arrested, Jesus came to Galilee proclaiming the gospel of God: 15 ?This is the time of fulfillment. The kingdom of God is at hand. Repent, and believe in the gospel.?
my reflections
think: It is Jesus? obedience to the Father that makes up for all of the disobedience of all men and women throughout time.

_________________________________________________________
_________________________________________________________


God?s special verse/thought for me today_______________________
_________________________________________________________

T O D A Y ? S BLESSING LIST
Thank You Lord for: ______________________________________
_______________________________________________________
READ THE BIBLE IN ONE YEAR Judges 19-21
SABBATH PAUSE
My weekly time with God
THANK YOU LIST
Things to be grateful for from the past week
________________________________________________________________
________________________________________________________________
_________________________________________________________________
SPECIAL NEEDS
Things to ask God for in the coming week
________________________________________________________________
_________________________________________________________________
________________________________________________________________

HIDDEN TREASURE
Most important word God told me this week
________________________________________________________________
_________________________________________________________________
________________________________________________________________

GETTING TO KNOW THE SAINTS
St. Cyril of Jerusalem
Doctor of the Church (c. 315 - 386)
?The way of godliness consists of these two parts, pious doctrines and good works. Neither are the doctrines acceptable to God without good works, nor does God accept works accomplished otherwise than as linked with pious doctrines.?
St. Cyril was known for his moderate and conciliatory temperament. He deplored the intrusion of politics into the body of Christ and regretted the tendency of theological differences to end in bitter factionalism. Unfortunately, he had the ill fortune to live in a time of violent controversy when, among his fellow bishops, compromise was reckoned as treason and it seemed that one?s own orthodoxy could be affirmed only by the condemnation of another?s error.
Born in Jerusalem around the year 315, Cyril was later ordained a priest and became bishop in 349. Almost immediately he found himself embroiled in controversies inherited from his predecessor. Further jurisdictional disputes with the bishop of Caesarea resulted in Cyril?s formal investigation by a local synod. Among the gravest accusations was that Cyril had sold church property ? namely, gifts from the emperor ? to give alms to the famine-stricken poor. Cyril was condemned and forced to go into exile. He returned after some years, only to find himself caught up in battles between proponents and opponents of Arianism. Cyril was accused by members of each side of being too sympathetic to the other. He died in 386 at the age of 70. Of his 35 years as a bishop nearly sixteen were spent in exile.
In 1882 Cyril was named a Doctor of the Church, largely on the basis of his principal surviving work, The Catechetical Lectures. These talks were delivered to instruct adult catechumens in the Catholic faith, prior to baptism. They represent one of the first systematic accounts of Christian theology, centered around the articles of the creed. While reflecting Cyril?s firm orthodoxy, they also underline his determination to present Christian faith in a positive light and to maintain a balance between correct belief and holy action. Even with the passage of many centuries, Cyril?s lectures retain a fresh and attractive appeal:
Let us, then, my brethren, endure in hope. Let us devote ourselves, side by side with our hoping, so that the God of all the universe, as he beholds our intention, may cleanse us from our sins, fill us with high hopes from what we have in hand, and grant us the change of heart that saves. God has called you, and you have your calling.
THE TIME HAS COME
In the Greek of Jesus? time there were two words used to indicate time. One of them is much the same as the sense we mean when we ask, ?What time is it?? The answer tells us the time of day in hours, minutes and seconds. This is what we refer to as ?chronos? time. The second sense is a more general concept that can be loosely translated as, ?the appropriate moment.? That is, the timing is right for the circumstances. This is what we call ?kairos? time. It is the second sort of time that Jesus refers to in the Gospel today. It seems that the marker He has been awaiting is a move against John the Baptist. Exactly what day it happened is irrelevant ? it is now ?time? for Jesus to begin His ministry proper!
I believe that there are ?kairos? moments in all of our lives. These are opportunities for us to take hold of particular graces that God offers us. If we do not take them up then the moment passes and we may never get the chance again. Such ?kairos? moments are important for our spiritual growth. Our ability and willingness to recognize and respond positively to them is critical if we are going to move according to the Spirit of God in our lives. This is clear from the example in today?s Gospel. Jesus was clearly waiting for a particular ?kairos? moment to begin His ministry. It comes and so Jesus? mission has begun in earnest.
The Holy Spirit is constantly at work in us, bringing us to conversion. But there are times when a significant shift has to occur in our lives in terms of growth in holiness. These are the ?kairos? moments of our lives. They are critical to our growth in holiness and if we fail to take them up, it is difficult to say what will happen except that we are not being fully cooperative with the grace of God. One of the questions that we have to ask ourselves is whether or not we are serious about the call to grow in holiness. If we are, then we will be looking out for ?moments of grace? in our lives, as we know that they are critical to our spiritual health. Fr. Steve T.

REFLECTION QUESTION:
How alert am I in my prayer for indications that God is doing something special in my life? Do I believe that God wants to work closely with me? How can I be better prepared to hear His voice?
Father, I believe that You want all people to be saved. I believe that You provide us all with the grace to bring this about. I pray that I will be alert to the movement of Your grace in my life so that I will not miss anything You desire to do with me.
St. John Joseph of the Cross, confessor, pray for us.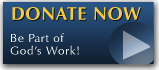 The FEAST is one of the happiest places on earth.

Click Here to find a Feast near you!
KERYGMA TV! is BACK
KERYGMA TV is on a new time slot and new channel Sundays 8 a.m. at IBC 13
Need Counseling? No Landline?
Now, you can use your mobile phone to call a friend for counseling at 09228407031. Or you may call our landlines 7266728, 7264709, 7259999 Mon-Fri 24-hrs, Sat 6am-5pm, Sun 6am-10am
BO BLOGS!
Go to Bo's Official Site and read his almost daily blog! Its not news, but thoughts and musings of Bo Sanchez. Get to know Bo in a more personal way --and find out what it means to live the life of a preacher. You get to enrich your faith as well.
DONATION
Remember to always donate your "first fruits"-not the last. Click on the "Donation" Box under the members menu - and you'll even see links to the nearest branches of the Banks where you can deposit.