READINGS for 2006-03-04
HOPE SPRINGS ETERNAL
Then light shall rise for you in the darkness and the gloom shall become for you like midday. ? Isaiah 58:10
What if :
a.Your parents are both cocaine addicts.
b.At age 9, you are already packing grocery items in paper bags and pumping gas in filling stations.
c.Your mom contracts AIDS.
d.At age 13, your mom leaves the house and your dad is forced to move to a shelter.
e.You have an abusive grandfather.
f.You sleep on subways, streets and rooftops.
g.Your mom is diagnosed to have Tuberculosis.
h.You haven?t seen your mom for a month and later learn that she already passed away and didn?t have a decent funeral.
Liz Murray experienced all of the above, but resolved to do something about it. She re-entered high school at age 17 and got a part-time job. She visited Harvard Yard together with the top 10 students in her class and promised herself, ?Someday, I?ll study in this school.? Liz joined an essay-writing contest sponsored by the New York Times. Out of the 3,000 entries, she was among top 5. The prize was a scholarship grant worth $12,000 per year in Harvard. Judith C.
REFLECTION:
Just when we have given up on life, the Father embraces us with loving hope.
Father, help us to believe in ourselves in the way you believe in us.


1st READING
Isaiah 58:9-14
Mercy is an essential aspect of the Gospel. Without the mercy of God we would be left in the condemnation caused by our sinfulness. If we have received such great mercy, which we have, whether we like it or not, we must also be willing to minister it to others when they sin against us. Having received God?s mercy for our sins it is much easier for us to share that same mercy with others no matter how many times they may hurt us.
9 If you remove from your midst oppression, false accusation and malicious speech; 10 if you bestow your bread on the hungry and satisfy the afflicted; then light shall rise for you in the darkness, and the gloom shall become for you like midday; 11 then the LORD will guide you always and give you plenty even on the parched land. He will renew your strength, and you shall be like a watered garden, like a spring whose water never fails. 12 The ancient ruins shall be rebuilt for your sake, and the foundations from ages past you shall raise up; ?Repairer of the breach,? they shall call you, ?Restorer of ruined homesteads.? 13 If you hold back your foot on the sabbath from following your own pursuits on my holy day; if you call the sabbath a delight, and the LORD?s holy day honorable; if you honor it by not following your ways, seeking your own interests, or speaking with malice ? 14 then you shall delight in the LORD, and I will make you ride on the heights of the earth; I will nourish you with the heritage of Jacob, your father, for the mouth of the LORD has spoken.
P S A L M
Psalm 86:1-2, 3-4, 5-6
R: Teach me your way, O Lord, that I may walk in your truth.
1 Incline your ear, O LORD; answer me, for I am afflicted and poor. 2 Keep my life, for I am devoted to you; save your servant who trusts in you. (R) 3 You are my God; have mercy on me, O Lord, for to you I call all the day. 4 Gladden the soul of your servant, for to you, O Lord, I lift up my soul. (R) 5 For you, O Lord, are good and forgiving, abounding in kindness to all who call upon you. 6 Hearken, O LORD, to my prayer and attend to the sound of my pleading. (R)
G O S P E L
Luke 5:27-32
Tax collectors were one of the most despised classes of people in all Israel. It seems that we all have a certain aversion to those who administer the tax laws of our country as well as the fact that the Jews considered them traitors in collaborating with the Roman powers. Jesus, however, desires to make them His friends. Indeed, it seems that Matthew himself was probably a tax collector. This clearly gives us some idea of the broad reach of the Gospel. If tax collectors can be redeemed, then virtually anyone can become a recipient of the Gospel.
27 After this he went out and saw a tax collector named Levi sitting at the customs post. He said to him, ?Follow me.? 28 And leaving everything behind, he got up and followed him. 29 Then Levi gave a great banquet for him in his house, and a large crowd of tax collectors and others were at table with them. 30 The Pharisees and their scribes complained to his disciples, saying, ?Why do you eat and drink with tax collectors and sinners?? 31 Jesus said to them in reply, ?Those who are healthy do not need a physician, but the sick do. 32 I have not come to call the righteous to repentance but sinners.?
my reflections
think: If we have received such great mercy, we must also be willing to minister it to others when they sin against us.
_________________________________________________________
________________________________________________________

God?s special verse/thought for me today_______________________
_________________________________________________________

T O D A Y ? S BLESSING LIST
Thank You Lord for: ______________________________________
_______________________________________________________
READ THE BIBLE IN ONE YEAR Judges 14-18
GOD CAN CONVERT ANYONE
Tax collectors in the time of Jesus were seen to be worse than sinners. Not only did they undertake the job of securing the taxes of the people, they did it for an occupying power. This made them virtual traitors of the Jewish race. Many of them also practiced extortion.
I think that this whole scenario is at the forefront of Jesus? mind when He calls Levi to be one of His disciples. It was partly to prove that God can and will use anyone whom He chooses for the work of the Kingdom. It also demonstrates the power associated with a call from God. If we really listen for God?s word and hear it clearly, we can be sure that the power and grace will be made available to us so that we can be faithful to it.
Matthew stands as a counter example to all of us who have ever thought that we were too far down the wrong road to turn back and be of any use to the Kingdom of God. This is so far from the truth that it is laughable. No one is ever beyond redemption as long as they still have the opportunity to repent, namely that they are still alive, and they are willing to listen to and follow God?s call upon his or her life.
The lives of the saints stand as testimonies to the many and varied ways that God calls a person and then gives them the grace to have their lives transformed beyond anyone?s wildest expectations. Our God is the God of the impossible. Let us never doubt that He has both the will and the power to change our lives!
In fact, I think that the more difficult the task at hand, the more the Lord relishes the task of bringing conversion to the person in question. There is nothing like a display of strength to impress people that His desire is that all people be saved. There is no shortage of determination behind this desire of God. The only question that really remains to be answered is whether or not we want to accept the gift of the grace of conversion offered to us all. This offer is ultimately too good to refuse if we are sensible enough to consider it carefully. How can anyone refuse the gift of eternal life? Fr. Steve T.
REFLECTION QUESTION:
Have you ever wondered whether God cared enough about you to be able to save you from your sins? Do you ever doubt His love for you? Doubt no longer and believe in His love and power to transform your life.
Lord Jesus, thank You for the gift of eternal life. I pray that I will be humble enough to embrace it every day and to grow in trust of You to the point that I will never doubt Your love and power again.
St. Casimir, prince confessor, pray for us.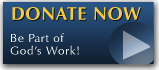 The FEAST is one of the happiest places on earth.

Click Here to find a Feast near you!
KERYGMA TV! is BACK
KERYGMA TV is on a new time slot and new channel Sundays 8 a.m. at IBC 13
Need Counseling? No Landline?
Now, you can use your mobile phone to call a friend for counseling at 09228407031. Or you may call our landlines 7266728, 7264709, 7259999 Mon-Fri 24-hrs, Sat 6am-5pm, Sun 6am-10am
BO BLOGS!
Go to Bo's Official Site and read his almost daily blog! Its not news, but thoughts and musings of Bo Sanchez. Get to know Bo in a more personal way --and find out what it means to live the life of a preacher. You get to enrich your faith as well.
DONATION
Remember to always donate your "first fruits"-not the last. Click on the "Donation" Box under the members menu - and you'll even see links to the nearest branches of the Banks where you can deposit.