READINGS for 2006-03-01
Ash Wednesday
PASSPORT TO LIFE
Behold, now is a very acceptable time. ? 2 Corinthians 6:2
I was so shocked when I read the passport of my dead husband: EXPIRY: 23 MARCH 2005 I read it again, hoping that maybe I just got it all wrong. Still confused ad shocked, I called my children to look at the said passport. They, too, were shocked at the written expiry date! We looked at each other. Then I only said: ?Daddy?s life was indeed good until March 23, 2005 only!? Is this only a coincidence? Or it only stated the real end of his borrowed life? Today, whenever I miss my beloved husband, he reminds me that everything has an end in a given time. And the life He lent will return to Him. Beth C.
REFLECTION:
Death is the beginning of an everlasting life. Be ready at all times.
Thank you, Lord, for the life you have given. Only you have the right to this life.
Ash Wednesday
1st READING
Joel 2:12-18
We begin a time of reflection and conversion with the beginning of Lent. The Church invites us to take some time out and reflect upon the state of our lives to see where we can improve in our spirituality. Joel calls us to repent on our sins and to firmly decide to allow the Spirit of God to lead us to the path of a deeper conversion of heart, mind and soul.
12 Yet even now, says the LORD, return to me with your whole heart, with fasting, and weeping, and mourning; 13 rend your hearts, not your garments, and return to the LORD, your God. For gracious and merciful is he, slow to anger, rich in kindness, and relenting in punishment. 14 Perhaps he will again relent and leave behind him a blessing, offerings and libations for the LORD, your God. 15 Blow the trumpet in Zion! Proclaim a fast, call an assembly; 16 gather the people, notify the congregation; assemble the elders, gather the children and the infants at the breast; let the bridegroom quit his room, and the bride her chamber. 17 Between the porch and the altar let the priests, the ministers of the LORD, weep, and say, ?Spare, O LORD, your people, and make not your heritage a reproach, with the nations ruling over them! Why should they say among the peoples, ?Where is their God??? 18 Then the LORD was stirred to concern for his land and took pity on his people.
P S A L M
Psalm 51:3-4, 5-6, 12-13, 14, 17
R: Be merciful, O Lord, for we have sinned.
1 [3] Have mercy on me, O God, in your goodness; in the greatness of your compassion wipe out my offense. 2 [4] Thoroughly wash me from my guilt and of my sin cleanse me. (R) 3 [5] For I acknowledge my offense, and my sin is before me always. 4 [6] ?Against you only have I sinned, and done what is evil in your sight.? (R) 10 [12] A clean heart create for me, O God, and a steadfast spirit renew within me. 11 [13] Cast me not out from your presence, and your Holy spirit take not from me. (R) 12 [14] Give me back the joy of your salvation, and a willing spirit sustain in me. 15 [17] O Lord, open my lips, and my mouth shall proclaim your praise. (R)
2nd READING
2 Corinthians 5:20-6:2
The witness of our lives has the ability to affect the lives of others for both good and bad. This is why it is good for us to remember that we are ambassadors for Christ and the Gospel. It does not matter where we are or with whom we are, we should be aware that we have a duty to witness to the Gospel at all times. As Christians we are never on holiday. Our Christianity should be a part of every aspect of our lives.
20 So we are ambassadors for Christ, as if God were appealing through us. We implore you on behalf of Christ, be reconciled to God. 21 For our sake he made him to be sin who did not know sin, so that we might become the righteousness of God in him. 6: 1Working together, then, we appeal to you not to receive the grace of God in vain. 2 For he says: ?In an acceptable time I heard you, and on the day of salvation I helped you.? Behold, now is a very acceptable time; behold, now is the day of salvation.
G O S P E L
Matthew 6:1-6, 16-18
God sees the inner workings of our hearts. He is not only interested on how things seem to be on the outside. In fact, the inside is more important as this is where whatever we are on the outside has originated. Let us seek to live holy lives by first surrendering our wills and desires to the Lord and asking Him to purify them so that everything we say, think and do will be according to His mind and heart of love.
1 ?[But] take care not to perform righteous deeds in order that people may see them; otherwise, you will have no recompense from your heavenly Father. 2 When you give alms, do not blow a trumpet before you, as the hypocrites do in the synagogues and in the streets to win the praise of others. Amen, I say to you, they have received their reward. 3 But when you give alms, do not let your left hand know what your right is doing, 4 so that your almsgiving may be secret. And your Father who sees in secret will repay you. 5 ?When you pray, do not be like the hypocrites, who love to stand and pray in the synagogues and on street corners so that others may see them. Amen, I say to you, they have received their reward. 6 But when you pray, go to your inner room, close the door, and pray to your Father in secret. And your Father who sees in secret will repay you. 16 ?When you fast, do not look gloomy like the hypocrites. They neglect their appearance, so that they may appear to others to be fasting. Amen, I say to you, they have received their reward. 17 But when you fast, anoint your head and wash your face, 1 8 so that you may not appear to be fasting, except to your Father who is hidden. And your Father who sees what is hidden will repay you.?
my reflections
think: God is not interested in how things seem to be on the outside.
_________________________________________________________
_________________________________________________________

God?s special verse/thought for me today_______________________
_________________________________________________________

T O D A Y ? S BLESSING LIST
Thank You Lord for: ______________________________________
_______________________________________________________
READ THE BIBLE IN ONE YEAR Judges 1-4
DO WE LIVE BY FAITH?
Does your forehead have an ash cross today? This is a reminder that we are not just to live by faith but also by repentance and penance. We live in a world that places a very high premium on being comfortable. We do not like inconvenience and we certainly do not freely choose to be inconvenienced! The more wealthy a person gets, the more likely they will ascribe to the aforementioned set of values. There is nothing wrong with these attitudes as long as we remember that we are sinners and are willing to repent and do penance for our sins. Penance is not punishment from God. In fact, God is not interested in punishing us at all! Penance is teaching ourselves that lasting conversion only comes when we are willing to submit ourselves totally to the Spirit.
Penance has been an essential aspect of the Church?s spiritual heritage from the beginning. Sin has effects that damage the communion of the Church and our relationships with one another. Sometimes penances can directly address such damage like righting slanderous accusations or repaying money that was stolen. When such direct reparation is not possible, the Church teaches us that spiritual reparation will suffice. This can involve an act of charity or even physical denial such as fasting.
There are numerous ways in which penances can be formed but the most important aspect is always the state of the penitent?s heart. If the motivation or attitude of heart is wrong, then the penance will not be as effective as it should. We should always seek to act out of love for God and our neighbor and if this is not our motivation then we should stop and attempt to rectify our motivation before proceeding with the penance or any other kind of act for that matter.
As we enter into the spirit of Lent, let us choose a penance that will be felt and, at the same time, will direct us towards deepening in our love for God and one another. Let us not just give up our favorite TV show but spend the spare time gained praying or doing an act of charity such as visiting the sick or something similar. Let us not just give up our favorite food but give what we save from this act as alms to the poor. Fr. Steve T.
REFLECTION QUESTION:
What penance am I going to take on this Lent? How will I direct this penance so that I will be able to grow in my love and service of God?
Jesus, You gave up the glory of heaven in order to come among us as a man and so be our Savior. Help me to embrace this penitential system with a clear intention of growing in faith and holiness. Help me to learn to love You and my neighbor more each day.
St. David, bishop confessor, pray for us.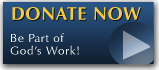 The FEAST is one of the happiest places on earth.

Click Here to find a Feast near you!
KERYGMA TV! is BACK
KERYGMA TV is on a new time slot and new channel Sundays 8 a.m. at IBC 13
Need Counseling? No Landline?
Now, you can use your mobile phone to call a friend for counseling at 09228407031. Or you may call our landlines 7266728, 7264709, 7259999 Mon-Fri 24-hrs, Sat 6am-5pm, Sun 6am-10am
BO BLOGS!
Go to Bo's Official Site and read his almost daily blog! Its not news, but thoughts and musings of Bo Sanchez. Get to know Bo in a more personal way --and find out what it means to live the life of a preacher. You get to enrich your faith as well.
DONATION
Remember to always donate your "first fruits"-not the last. Click on the "Donation" Box under the members menu - and you'll even see links to the nearest branches of the Banks where you can deposit.