READINGS for 2006-02-28
MISTAKEN
?Imitate the one who called you.? ? 1 Peter 1:15
One day, I received a text message from a friend. ?Ei kaw ha! Dme m boylet! Hu?s tj? He approachd me kanina, nagmit dw kyo sa eastwud bar?? (Short Translation: Why didn?t didn?t you tell me you met TJ at a bar? It confused me because I don?t go to bars and I can?t remember if I met a guy recently. Turns out that my friend mistook me for another friend who has the same name as I do (its ?Tina?). I?ve always been one for individuality, on having my own identity among all the other people, especially among people who I share my name with. However, when I think about it, I don?t think I?d mind if I?d be mistaken for the one that we are all named after. As I strive for individuality for myself, I remember that I carry the name of the person I love above all ? Jesus Christ. Because of that, what I should strive for is not to be who I want to be, but to be the one who called me. If I could be mistaken for anyone else, then I?d want to be mistaken for Jesus. Tina M.
REFLECTION:
How much do I look like Jesus?
Guide my steps, that they will only lead me closer to You... and that others may follow the right path too.
1st READING
1Peter 1:10-16
St. Paul exhorts us to allow our minds to be renewed in the Spirit of Christ. Peter exhorts us toward a similar goal when he tells us to free our minds from the encumbrances that cling to them. These encumbrances or hindrances find their origins in the world and in sin. If we are not willing to fight them and deny them a place in our lives, it will not be possible to live as a Christian. Following Jesus calls forth from us a commitment to discipleship ? to following Jesus no matter the cost!
10 Concerning this salvation, prophets who prophesied about the grace that was to be yours searched and investigated it, 11 investigating the time and circumstances that the Spirit of Christ within them indicated when it testified in advance to the sufferings destined for Christ and the glories to follow them. 12 It was revealed to them that they were serving not themselves but you with regard to the things that have now been announced to you by those who preached the good news to you [through] the holy Spirit sent from heaven, things into which angels longed to look. 13 Therefore, gird up the loins of your mind, live soberly, and set your hopes completely on the grace to be brought to you at the revelation of Jesus Christ. 14 Like obedient children, do not act in compliance with the desires of your former ignorance 15 but, as he who called you is holy, be holy yourselves in every aspect of your conduct, 16 for it is written, ?Be holy because I [am] holy.?
P S A L M
Psalm 98:1, 2-3, 3-4
R: The Lord has made known his salvation.
1 Sing to the LORD a new song, for he has done wondrous deeds; his right hand has won victory for him, his holy arm. (R) 2 The LORD has made his salvation known in the sight of the nations he has revealed his justice. 3 He has remembered his kindness and his faithfulness toward the house of Israel. (R) All the ends of the earth have seen the salvation by our God. 4 Sing joyfully to the LORD, all you lands; break into song; sing praise. (R)
G O S P E L
Mark 10:28-31
It is just like Peter to be concerned for his own welfare. However, do not kid yourself. He is only expressing exactly the same thing that goes on in each of our hearts in the same situation. Peter, the spokesman for the apostles, knows how to be true to his human nature. Yet we all know that he ultimately paid the highest price for his faith -- martyrdom for the Gospel. Are we willing to give our lives for our faith? Let us take a few moments and reflect upon the question before we answer it.
28 Peter began to say to him, ?We have given up everything and followed you.? 29 Jesus said, ?Amen, I say to you, there is no one who has given up house or brothers or sisters or mother or father or children or lands for my sake and for the sake of the Gospel 30 who will not receive a hundred times more now in this present age: houses and brothers and sisters and mothers and children and lands, with persecutions, and eternal life in the age to come. 31 But many that are first will be last, and [the] last will be first.?
my reflections
think: Are we willing to give our lives for our faith?
_________________________________________________________
_________________________________________________________


God?s special verse/thought for me today_______________________
_________________________________________________________

T O D A Y ? S BLESSING LIST
Thank You Lord for: ______________________________________
_______________________________________________________
READ THE BIBLE IN ONE YEAR Joshua 20-24
I AM NOT YET HOLY
I want to be holy always. But my desire to be holy is often easier said than done. The road to holiness is not only narrow; it is also long and rough.
It is God who placed the desire to be holy in me and in you. We were created in His image and likeness. God is the Holy One. We were fashioned according to holiness. We are destined for holiness. Until we become holy, we remain restless. Our peace lies in becoming holy like God.
To sin is to be unholy. To sin is to be unlike God. To sin is to go against the very One in whose image and likeness we have been created. To sin is to destroy our selves. To sin is, in a sense, suicide.
To live is to reverse evil. Reverse e-v-i-l and you will l-i-v-e. To live is to be holy. To be holy is to live as we are destined to be... in the image and likeness of God.
St. Peter, in the First Reading today, reminds us of our calling from God: ?Be holy, for I am holy.? The persecutions, Jesus mentions in the Gospel today together with the blessing intended for those who leave everything for the Gospel, are meant to polish us and make us shine with the luster of God?s image and likeness. Persecutions for the sake of the gospel help us to be holy.
I do not like persecutions. That is why I am not yet holy. I often find myself running away from the crosses I have to bear on account of the gospel. That must be the reason why I am not yet holy.
How about you, are you already holy? Fr. Bobby T.
REFLECTION QUESTION:
Do I really want to be holy?
Lord, when I am afraid of being persecuted on account of my love for You, be my strength. When I sin despite my love for You, be my holiness. You know everything; You know that I love You. You know that I want to be holy. Amen.
St. Hilarius, pope confessor, pray for us.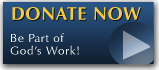 The FEAST is one of the happiest places on earth.

Click Here to find a Feast near you!
KERYGMA TV! is BACK
KERYGMA TV is on a new time slot and new channel Sundays 8 a.m. at IBC 13
Need Counseling? No Landline?
Now, you can use your mobile phone to call a friend for counseling at 09228407031. Or you may call our landlines 7266728, 7264709, 7259999 Mon-Fri 24-hrs, Sat 6am-5pm, Sun 6am-10am
BO BLOGS!
Go to Bo's Official Site and read his almost daily blog! Its not news, but thoughts and musings of Bo Sanchez. Get to know Bo in a more personal way --and find out what it means to live the life of a preacher. You get to enrich your faith as well.
DONATION
Remember to always donate your "first fruits"-not the last. Click on the "Donation" Box under the members menu - and you'll even see links to the nearest branches of the Banks where you can deposit.