READINGS for 2006-02-24
THE PROMISE KEEPER
? you must not swear an oath?Rather, let it be ?yes? if you mean yes and ?no? if you mean no. ? James 5:12
We were all excitedly tearing away the wrappers from our Christmas gifts. Then my dad announced that his Christmas gift to my family was our very own karaoke system! We would occasionally borrow my dad?s karaoke and my kids would beg if they could still have it for another night because they enjoyed singing a lot. And now, we were going to have our very own! The only thing was, my dad didn?t have the karaoke yet. Dad was just going to buy it when he got the chance. My kids asked me when we were going to get it. I said I didn?t know because Lolo was still going to buy it. One of them asked what if he forgets. I said Lolo never forgets. If there was one characteristic I knew about my dad, it was the integrity of his word. I would always tell my husband: if my dad has said it, then it?s already written in stone. You don?t have to remind him. True enough, on the first day the shops opened after the Christmas holiday, my dad called me up to pick up our new karaoke system from his house. That?s my dad! Rowena L.
REFLECTION:
Do you say what you mean and mean what you say?
Help me to be a trustworthy with the words I speak, Lord.
1st READING
James 5:9-12
Each of us has been given the gift of a voice. How do we use it? This is not a facetious question. We are accountable for all that comes out of our mouths and thus we should be vigilant in our conversations. It is not just cursing and lies we have to guard against, but gossip and slander, language and jokes that are not befitting a child of God and we should also try to keep reign on the endless chatter about nothing in particular that so often wastes a lot of our time.
9 Do not complain, brothers, about one another, that you may not be judged. Behold, the Judge is standing before the gates. 10 Take as an example of hardship and patience, brothers, the prophets who spoke in the name of the Lord. 11 Indeed we call blessed those who have persevered. You have heard of the perseverance of Job, and you have seen the purpose of the Lord, because ?the Lord is compassionate and merciful.? 12 But above all, my brothers, do not swear, either by heaven or by earth or with any other oath, but let your ?Yes? mean ?Yes? and your ?No? mean ?No? that you may not incur condemnation.
P S A L M
Psalm 103:1-2, 3-4, 8-9, 11-12
R: The Lord is kind and merciful .
1 Bless the LORD, O my soul; and all my being, bless his holy name. 2 Bless the LORD, O my soul, and forget not all his benefits. (R) 3 He pardons all your iniquities, he heals all your ills. 4 He redeems your life from destruction, he crowns you with kindness and compassion. (R) 8 Merciful and gracious is the LORD, slow to anger and abounding in kindness. 9 He will not always chide, nor does he keep his wrath forever. (R) 11 For as the heavens are high above the earth, so surpassing is his kindness toward those who fear him. 12 As far as the east is from the west, so far has he put our transgressions from us. (R)
G O S P E L
Mark 10:1-12
What a terrible thing it is to be unteachable. Think about it for a minute. If I am unteachable, I am basically saying that I know everything and that I do not need help to be saved! This is patently wrong. It is so arrogant that it is almost beyond description. Let us pray that we will always have teachable hearts ? hearts that are open to correction and new ideas, hearts that are in the hands of Jesus and not reliant upon our own resources alone.
1 He set out from there and went into the district of Judea [and] across the Jordan. Again, crowds gathered around him and, as was his custom, he again taught them. 2 The Pharisees approached and asked, ?Is it lawful for a husband to divorce his wife?? They were testing him. 3 He said to them in reply, ?What did Moses command you?? 4 They replied, ?Moses permitted him to write a bill of divorce and dismiss her.? 5 But Jesus told them, ?Because of the hardness of your hearts he wrote you this commandment. 6 But from the beginning of creation, ?God made them male and female. 7 For this reason, a man shall leave his father and mother [and be joined to his wife], 8 and the two shall become one flesh. So they are no longer two but one flesh. 9 Therefore what God has joined together, no human being must separate.? 10 In the house, the disciples again questioned him about this. 11 He said to them, ?Whoever divorces his wife and marries another commits adultery against her; 12 and if she divorces her husband and marries another, she commits adultery.?
my reflections
think: How teachable am I?
_________________________________________________________
_________________________________________________________


God?s special verse/thought for me today_______________________
_________________________________________________________

T O D A Y ? S BLESSING LIST
Thank You Lord for: ______________________________________
_______________________________________________________
READ THE BIBLE IN ONE YEAR Joshua 1-5
ADULTERY ? FOR ADULTS ONLY?
It puzzles me sometimes why adultery is called that. Is it because only adults can commit such a sin? It is because such a moral offense can be committed only against a young grown-up? Think for a while, why adultery is called ?adultery??
One of the canonical forms required by the Sacrament of Holy Matrimony is free consent. Consent is free when it is an informed decision arrived at without any coercion or deception. The Catholic Church holds that a marriage contracted without free consent is an invalid marriage. Even if the Sacrament of Holy Matrimony has already been celebrated and nuptial vows have been actually exchanged between the bride and the groom, the marriage apparently contracted is null and void right from the start. This is really what so called ?Church annulment? of marriages is trying to say when it declares a marriage to be null and void.
Adults, as compared to children and adolescents, are presumed to be fully capable of giving free consent. While this may not sound very theological and canonical, infidelity in a validly contracted marriage may be regarded as a sin against the integrity of one?s adulthood. You may find this amusing, but give it a thought. Adultery is violating the sanctity of your adult life and all the faculties and privileges you enjoy as an adult.
St. James today teaches us a valuable lesson in giving our consent as adults. We have to mean what we say. We must always be sincere with our consent. ?Yes? is ?yes? and ?no? is ?no? for an adult. Otherwise, we bring judgment upon us.
Fidelity is the antithesis of adultery. One does not need to be an adult to be faithful. But one has to be an adult to commit adultery. Yet still, one does not have to be married to be adulterous. Did not Jesus say, ?Anyone who looks lustfully at a woman has already committed adultery in his heart?? It appears that it is not marriage that defines adultery. It is fidelity to the Lord who transforms us from adolescents to adults. Fidelity to the Lord dictates that we remain always true, honest and sincere whether we are children or adults, single or married, man or woman. Fr. Bobby T.
REFLECTION QUESTION:
How faithful am I?
Loving Lord, Faithful Lover, make me love as faithfully as You love. Amen.


St. Caesarius, physician, pray for us.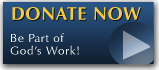 The FEAST is one of the happiest places on earth.

Click Here to find a Feast near you!
KERYGMA TV! is BACK
KERYGMA TV is on a new time slot and new channel Sundays 8 a.m. at IBC 13
Need Counseling? No Landline?
Now, you can use your mobile phone to call a friend for counseling at 09228407031. Or you may call our landlines 7266728, 7264709, 7259999 Mon-Fri 24-hrs, Sat 6am-5pm, Sun 6am-10am
BO BLOGS!
Go to Bo's Official Site and read his almost daily blog! Its not news, but thoughts and musings of Bo Sanchez. Get to know Bo in a more personal way --and find out what it means to live the life of a preacher. You get to enrich your faith as well.
DONATION
Remember to always donate your "first fruits"-not the last. Click on the "Donation" Box under the members menu - and you'll even see links to the nearest branches of the Banks where you can deposit.