READINGS for 2006-02-19
SHOWING GOD?S FACE
?My son, your sins are forgiven.? ? Mark 2:5
When I was an awkward, clumsy thirteenyear old, we had a parish priest that was pure German, ancient-as-planet-earth, and half deaf. I avoided meeting him in the church, but I couldn?t avoid going to confession.
?Bless me Father, I fell into pornography??
My parish priest bellowed, ?You what?
Louder??
?Pornography, Father??
?Adultery??
?Pornography, Father!?
?Polygamy??
?Pornography!?
I?m exaggerating. He wasn?t that deaf, but I do recall he got angry, saying, ?How could you do such a thing! Never do that again!? I remember leaving the confessional box with a ?God of Wrath? image imprinted in my heart. It was logical to surmise that if the priest acted like that, then the God he represented should look like that too. We may not be priests, but we all represent God?s face. Since that time, I?ve made a resolution. I?ll try to be God?s endless compassion in this world. Bo S.
REFLECTION:
We may not have the power to absolve sins in confession, but we have the power to share God?s love through our kindness and compassion everyday.
Lord, help me to also say, ?Your sins are forgiven.? Each day, let me show Your face in this world.

1st READING
Isaiah 43:18-19,21-22,24-25
Isaiah prophesies the coming of a person, the Messiah, who will make a great path in the wilderness that will allow the people to return to the Lord. We now understand that the wilderness is the chaos in the world that results from sin and the path of return to Lord is repentance and God?s forgiveness of our sins. The role of all in pastoral care in the Church today is to continue to facilitate this process in the lives of the people of God.
18 Remember not the events of the past, the things of long ago consider not; 19 See, I am doing something new! Now it springs forth, do you not perceive it? In the desert I make a way, in the wasteland, rivers. 21 the people whom I formed for myself, that they might announce my praise. 22 Yet you did not call upon me, O Jacob, for you grew weary of me, O Israel. 24 You burdened me with your sins, and wearied me with your crimes. 25 It is I, I, who wipe out, for my own sake, your offenses; your sins I remember no more.
P S A L M
Psalm 41:2-3, 4-5, 13-14
R: Lord, heal my soul, for I have sinned against you.
1 [2] Blessed is he who has regard for the lowly and the poor; in the day of misfortune the LORD will deliver him. 2 [3] The LORD will keep and preserve him; he will make him blessed on earth, and not give him over to the will of his enemies. (R) 3 [4] The LORD will help him on his sickbed, he will take away all his ailment when he is ill. 4 [5] Once I said, ?O LORD, have pity on me; heal me, though I have sinned against you. (R) 12 [13] But because of my integrity you sustain me and let me stand before you forever. 13 [14] Blessed be the LORD, the God of Israel, from all eternity and forever. Amen. Amen. (R)
2nd READING
2 Corinthians 1:18-22
There is absolutely no doubt in the mind of Paul that we have been saved by the Passion, Death and Resurrection of Jesus. It is not a matter of ?maybe? or ?perhaps.? It is certain beyond any shadow of a doubt that Jesus? sacrifice is sufficient for our salvation. Let us rejoice in this truth and never forget it. Let us thank the Lord for His goodness and take full advantage of His generous offer? now!
18 As God is faithful, our word to you is not ?yes? and ?no.? 19 For the Son of God, Jesus Christ, who was proclaimed to you by us, Silvanus and Timothy and me, was not ?yes? and ?no,? but ?yes? has been in him. 20 For however many are the promises of God, their Yes is in him; therefore, the Amen from us also goes through him to God for glory. 21 But the one who gives us security with you in Christ and who anointed us is God; 22 he has also put his seal upon us and given the Spirit in our hearts as a first installment.
G O S P E L

Mark 2:1-12
I love meditating on the last line of this Gospel which says, ?We have never seen anything like this.? The ministry of Jesus must have been far and way above anything else that had been seen in recent years. Jesus has no peer when it comes to the working of miracles and the authority and effectiveness of His preaching. This can be true for us as well if we are willing and committed to living lives totally surrendered to the will of God.
1 When Jesus returned to Capernaum after some days, it became known that he was at home. 2 Many gathered together so that there was no longer room for them, not even around the door, and he preached the word to them. 3 They came bringing to him a paralytic carried by four men. 4 Unable to get near Jesus because of the crowd, they opened up the roof above him. After they had broken through, they let down the mat on which the paralytic was lying. 5 When Jesus saw their faith, he said to the paralytic, ?Child, your sins are forgiven.? 6 Now some of the scribes were sitting there asking themselves, 7 ?Why does this man speak that way? He is blaspheming. Who but God alone can forgive sins?? 8 Jesus immediately knew in his mind what they were thinking to themselves, so he said, ?Why are you thinking such things in your hearts? 9 Which is easier, to say to the paralytic, ?Your sins are forgiven,? or to say, ?Rise, pick up your mat and walk?? 10 But that you may know that the Son of Man has authority to forgive sins on earth? ? 11 he said to the paralytic, ?I say to you, rise, pick up your mat, and go home.? 12 He rose, picked up his mat at once, and went away in the sight of everyone. They were all astounded and glorified God, saying, ?We have never seen anything like this.?
my reflections
think: What has Jesus done for you that you could never have foreseen to have happened to you?
_________________________________________________________
_________________________________________________________


God?s special verse/thought for me today_______________________
________________________________________________________

T O D A Y ? S BLESSING LIST
thank You Lord for: ______________________________________
_______________________________________________________
READ THE BIBLE IN ONE YEAR Deuteronomy 19-21
SABBATH PAUSE
My weekly time with God
THANK YOU LIST
Things to be grateful for from the past week
________________________________________________________________
________________________________________________________________
_________________________________________________________________
SPECIAL NEEDS
Things to ask God for in the coming week
________________________________________________________________
_________________________________________________________________
________________________________________________________________
HIDDEN TREASURE
Most important word God told me this week
________________________________________________________________
_________________________________________________________________
___________________________________________________________

GETTING TO KNOW THE SAINTS
Blessed Fra Angelico
Dominican Artist (1395? ? 1455)
?He often commented that ? the man who occupies himself with the things of Christ should live with Christ.? ? Vasari
Fra Angelico, born Guido di Piero sometime between 1395 and 1400, was a Dominican friar and artist who lived in the community of San Domenico da Fiesole near Florence. His religious name was Fra Giovanni, but he became better known to his brothers as Fra Angelico ? a tribute both to his angelic piety and to his artistic talents. He occupied a number of offices within his community but otherwise declined any higher ecclesiastical calling, feeling that complete dedication to painting was the true expression of his religious vocation. Fra Angelico was one of the great early precursors of the Florentine Renaissance. His frescos and paintings featured vivid color, startlingly lifelike portraits, an ingenious use of perspective, and realistic backgrounds.

But for all their stunning beauty and technical virtuosity, the artist?s primary end was not the aesthetic but the religious impact of his work. What makes his paintings religious is not the subject matter but their intended purpose in exciting the viewer to feelings of religious devotion.
The frescos that Fra Angelico painted in the Florentine monastery of San Marco are among his most famous. They include scenes from the lives of Mary and Christ. Nearly all of them include Dominican saints ? dressed identically to the friars who would be viewing the paintings. The message was plain. The viewer was to place himself imaginatively in the scene before him and identify with the attitude of devotion as displayed in the painting itself.
In one picture of the crucifixion St. Dominic himself kneels at the foot of the cross, his eyes fixed in grief-stricken adoration of the Holy Wounds. Likewise, in a painting of the heavenly Coronation of the Virgin, the scene is embraced by a cloud of holy witnesses, all kneeling with arms raised in an attitude of prayer. In a particularly haunting depiction of the mocking of Christ, the blindfolded Savior is beset by a swarm of disembodied hands, while in the foreground sits the Blessed Mother, lost in private meditation, and St. Dominic, contemplating an open book in his lap.
In these paintings the distances of time and place are collapsed. The figures are dressed in contemporary clothes and set against backgrounds familiar to the time. For Fra Angelico the religious was a life lived in the presence of Christ and emotionally engaged in the ongoing drama of redemption. It was this mystical vision that was communicated in his paintings with such angelic purity. Fra Angelico was beatified in 1982 by Pope John Paul II, who also named him patron of artists.
HEALING IS FORGIVING
Jesus said to His critics, ?Which of these is easier to say... ?Your sins are forgiven,? or ?Get up, pick up your stretcher and walk??? The prophet Isaiah, in the First Reading today, tells us why. Isaiah delivers the divine message to us: ?Thus says the Lord: No need to recall the past, no need to think about what was done before. I it is, I it is, who must blot out everything and not remember your sins.?
I do not mean to imply that God desires healing less than forgiveness; it is easier to obtain His forgiveness because He has already forgiven us. All we need to do is confess our guilt, ask for mercy and accept His forgiveness through our Savior, Jesus Christ. That is the Good News! St. Paul in his second letter to the Corinthians tells us that ?however many the promises God made, the ?Yes? to them all is in Him,? assures us that God is not fickle-minded with His word of forgiveness.
It was more important to be reconciled with God rather than be restored to physical health. Although our physical well-being is important to God, our salvation is more paramount. Vitality comes from within. When we are right with God, the rest follows. Vital signs are precisely signs of what cannot be seen: the human soul.
Among the group of people mentioned to have harbored ill thoughts about Jesus? healing of the paralytic were the scribes. Not seldom does Jesus call the scribes, together with the Pharisees, ?hypocrites.? The scribes and the Pharisees give more importance to what is outside rather than to what is truly inside a man. Their obsession with externalities made them fall so easily into hypocrisy. They are overly concerned to appear physically whole while in truth many of them are spiritually ill. The healing of the paralytic was a parable that they, among others, must first learn. We, too, are its students. Let us ask for forgiveness. Let us beg for healing. Healing will come through forgiveness.Fr. Bobby T.
REFLECTION QUESTION:
To what do I give more importance: my physical wholeness or my spiritual well-being? Do I strive to be healthy in both body and soul? Where does my true healing come from? Is there anyone I must heal by forgiving him?
Humbly, O Lord, I bow before You. Heal my soul. Forgive my iniquities. Make my whole in body and soul. And as I have been forgiven by You, make me heal others by forgiving them, too. O Divine Mercy, be my life and my all. Amen.

St. Conrad, confessor, pray for us.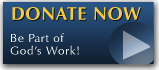 The FEAST is one of the happiest places on earth.

Click Here to find a Feast near you!
KERYGMA TV! is BACK
KERYGMA TV is on a new time slot and new channel Sundays 8 a.m. at IBC 13
Need Counseling? No Landline?
Now, you can use your mobile phone to call a friend for counseling at 09228407031. Or you may call our landlines 7266728, 7264709, 7259999 Mon-Fri 24-hrs, Sat 6am-5pm, Sun 6am-10am
BO BLOGS!
Go to Bo's Official Site and read his almost daily blog! Its not news, but thoughts and musings of Bo Sanchez. Get to know Bo in a more personal way --and find out what it means to live the life of a preacher. You get to enrich your faith as well.
DONATION
Remember to always donate your "first fruits"-not the last. Click on the "Donation" Box under the members menu - and you'll even see links to the nearest branches of the Banks where you can deposit.