READINGS for 2006-02-14
STORIES OF THE HEART
?Are your hearts hardened?? ? Mark 18:17
Once, we were invited by friends to help counsel a friend whose marriage was breaking up. The husband had all but decided that an annulment was the only solution. We graphically explained that the annulment proceedings would be very painful not only to the couple, but especially so to the children. Despite our pleadings and remonstrations, the husband remained adamant, even bullheaded. I was deeply saddened by the situation not only because of the hurts to come, but more so because Satan will have his way. In spite of the husband?s claim that he was the aggrieved party, I stood by the conviction that it takes two to make a marriage work or fail. And if Christ was at the center of this marriage, there would be better chances for unconditional giving and forgiving. As I interceded in prayer for my friend, I inevitably thanked God for the sacramental grace made available in my own marriage. My more than twenty years of marriage was not all a bed of roses. During the rougher times, we both claimed the sacramental grace. Our marriage continued to survive and grow strong. It is this grace that made our seemingly hardened hearts become malleable and tractable. With the grace came the fruit of the Spirit ? love; and the joy to go with it. Rolly E.
REFLECTION:
Do we put Jesus in the center of our relationships?
Thank you Lord, for sustaining us through the difficulties of our relationships.
St. Valentine, priest martyr, pray for us.




1st READING
James 1:12-18

The prize of eternal life is won only if we stand firm against the lies of the world and are willing to pay the price for doing so. Sts. Cyril and Methodius, today?s saints, paid the price of their lives when evangelizing the Slav people of the Balkans. They knew the dangers they faced in their mission but were undaunted and ultimately made the supreme sacrifice. Are we willing to imitate them as they imitate Jesus?

12 Blessed is the man who perseveres in temptation, for when he has been proved he will receive the crown of life that he promised to those who love him. 13 No one experiencing temptation should say, ?I am being tempted by God?; for God is not subject to temptation to evil, and he himself tempts no one. 14 Rather, each person is tempted when he is lured and enticed by his own desire. 15 Then desire conceives and brings forth sin, and when sin reaches maturity it gives birth to death. 16 Do not be deceived, my beloved brothers: 17 all good giving and every perfect gift is from above, coming down from the Father of lights, with whom there is no alteration or shadow caused by change. 18 He willed to give us birth by the word of truth that we may be a kind of first fruits of his creatures.
P S A L M
Psalm 94:12-13, 14-15, 18-19

R: Blessed the man you instruct, O Lord.

12 Blessed the man whom you instruct, O LORD, whom by your law you teach, 13 giving him rest from evil days. (R) 14 For the LORD will not cast off his people, nor abandon his inheritance; 15 but judgment shall again be with justice, and all the upright of heart shall follow it. (R) 18 When I say, ?My foot is slipping,? your kindness, O LORD, sustains me; 19 when cares abound within me, your comfort gladdens my soul. (R)
G O S P E L
Mark 8:14-21
When we are dealing with spiritual realities we have to train our minds to look beyond the material and seek a deeper meaning in the events of our lives. This is why it is so important to stop every now and then and reflect upon the things that have been happening to us and ask ourselves what God might be saying to us through them. If we do not do this we may find that we miss some of the things that He is saying ? we may miss some of the directions that He is giving to us.
14 They had forgotten to bring bread, and they had only one loaf with them in the boat. 15 He enjoined them, ?Watch out, guard against the leaven of the Pharisees and the leaven of Herod.? 16 They concluded among themselves that it was because they had no bread. 17 When he became aware of this he said to them, ?Why do you conclude that it is because you have no bread? Do you not yet understand or comprehend? Are your hearts hardened? 18 Do you have eyes and not see, ears and not hear? And do you not remember, 19 when I broke the five loaves for the five thousand, how many wicker baskets full of fragments you picked up?? They answered him, ?Twelve.? 20 ?When I broke the seven loaves for the four thousand, how many full baskets of fragments did you pick up?? They answered [him], ?Seven.? 21 He said to them, ?Do you still not understand??
my reflections
think: It is important to stop every now and then and reflect upon the things that have been happening to us and ask ourselves what God might be saying to us through them.
_________________________________________________________
_________________________________________________________


God?s special verse/thought for me today_______________________
_________________________________________________________

T O D A Y ? S BLESSING LIST
thank You Lord for: ______________________________________
_______________________________________________________
READ THE BIBLE IN ONE YEAR Deuteronomy 4-6

THE GRACE OF PERSEVERANCE
There is no doubt in my mind that perseverance is a gift from God. It is not something that we can manufacture from our own strength. We might be able to manage to persevere to a degree but the grace of God is necessary if we are going to persevere to the end in the battle against sin. James tells us that the person who perseveres in the face of temptation is blessed. It is they who will receive the gift of eternal life. However, we must remember that the grace of God does not work in a vacuum ? it has to work on nature and that is our part in the equation. There is no hope for us to overcome sin unless we desire to do so and are willing to pay the requisite costs in order to achieve that end.
The grace of God can work in the life of a person who desires to overcome sin. The challenge we face is providing that desire and being willing to persevere in the struggle to overcome sin. If not, then God?s grace will wash over us like water off a duck?s back. In order to persevere successfully, one important thing is first being able to recognize where our greatest areas of temptation lie. When we know this we can put in place mechanisms that will help us to avoid them. It is only when a particular temptation is brought under control and finally defeated that the corresponding grace or virtue can begin to take control. Grace and sin cannot co-exist side by side. They are always at war with one another.
All of this is a part of the ongoing work of conversion and salvation in our lives. It is a necessary aspect of discipleship and growing in our faith to the point that we are better able to imitate the example of Jesus and the saints. If we are looking for inspiration in this regard, it can be helpful to read the lives of the saints to see how the grace of God works in the lives of others. It is from their examples that we might be able to draw the courage to stand firm in the fight against sin. Fr. Steve T.

REFLECTION QUESTION:
How often do I pray for the grace of perseverance? How disciplined am I in trying to avoid the occasion of temptation?
Lord, send me your Holy Spirit so that I will be better able to combat the powers of sin in my life. Holy Spirit, I need Your strength and courage to help me pay the price of growing in holiness.
St. Valentine, priest martyr, pray for us.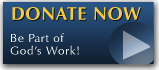 The FEAST is one of the happiest places on earth.

Click Here to find a Feast near you!
KERYGMA TV! is BACK
KERYGMA TV is on a new time slot and new channel Sundays 8 a.m. at IBC 13
Need Counseling? No Landline?
Now, you can use your mobile phone to call a friend for counseling at 09228407031. Or you may call our landlines 7266728, 7264709, 7259999 Mon-Fri 24-hrs, Sat 6am-5pm, Sun 6am-10am
BO BLOGS!
Go to Bo's Official Site and read his almost daily blog! Its not news, but thoughts and musings of Bo Sanchez. Get to know Bo in a more personal way --and find out what it means to live the life of a preacher. You get to enrich your faith as well.
DONATION
Remember to always donate your "first fruits"-not the last. Click on the "Donation" Box under the members menu - and you'll even see links to the nearest branches of the Banks where you can deposit.