READINGS for 2006-02-11
HE DOESN?T ARGUE
?Where in this desert can anyone find enough food to feed all these people?? ? Mark 10:4
Jesus?s disciples were logical, reasonable, sane? and yet lacking in faith. No one could, even today in the age of Alias, CSI and 24, argue that it was impossible to feed 4000 people in a desert. Not even Jesus. And so He didn?t argue. Instead, He just provided. Surprisingly, as if Jesus was teasing, the reading continues, ?Then the disciples took up seven baskets full of pieces left over.? Looking back at my life, I admit I set limitations to what God can do. 1. Family. I was the indifferent one. Marvin always said... ?No hope!? 2. Money. I was always short of budget. Marvin always said??Not enough!? 3. Career. I didn?t know where to go. Marvin always said??No future!? 4.Relationships. Marvin always said??Loser? Jesus didn?t argue with me. He just provided. Always! I got reconciled with my family. God provided finances through a job that I enjoy. I just got married to my beautiful best friend! Marvin A.
REFLECTION:
What are your deserts? Offer it to God. I am sure He will do something wonderful for you.
Lord, teach us to trust you more and more each day. There is nothing impossible to you.
Feast of Our Lady of Lourdes
1st READING
1 Kings 12:26-32; 13:33-34
The split of the Kingdom of Israel in two is quickly followed by an act of apostasy as Jeroboam sets up an alternative altar to the Temple to ensure that the tribes under him remain faithful to him rather than his brother in Jerusalem. We see quite clearly how the focus has shifted from God and faith in Him to a sort of pseudo-worship of the human king and all that is necessary to maintain an earthly kingdom. What a slap in the face this is to God who has never once failed in faithfulness to Israel.
26 Jeroboam thought to himself, ?The kingdom will return to David?s house. 27 If now this people go up to offer sacrifices in the temple of the LORD in Jerusalem, the hearts of this people will return to their master, Rehoboam, king of Judah, and they will kill me.? 28 After taking counsel, the king made two calves of gold and said to the people ?You have been going up to Jerusalem long enough. Here is your God, O Israel, who brought you up from the land of Egypt.? 29 And he put one in Bethel, the other in Dan. 30 This led to sin, because the people frequented these calves in Bethel and in Dan. 31 He also built temples on the high places and made priests from among the people who were not Levites. 32 Jeroboam established a feast in the eighth month on the fifteenth day of the month to duplicate in Bethel the pilgrimage feast of Judah, with sacrifices to the calves he had made; and he stationed in Bethel priests of the high places he had built. 13: 33 Jeroboam did not give up his evil ways after this event, but again made priests for the high places from among the common people. Whoever desired it was consecrated and became a priest of the high places. 34 This was a sin on the part of the house of Jeroboam for which it was to be cut off and destroyed from the earth.
P S A L M
Psalm 106: 6-7, 19-20, 21-22
R: Remember us, O Lord, as you favor your people.
6 We have sinned, we and our fathers; we have committed crimes; we have done wrong. 7 Our fathers in Egypt considered not your wonders. (R) 19 They made a calf in Horeb and adored a molten image; 20 they exchanged their glory for the image of a grass-eating bullock. (R) 21 They forgot the God who had saved them, who had done great deeds in Egypt, 22 wondrous deeds in the land of Ham, terrible things at the Red Sea. (R)
G O S P E L
Mark 8:1-10
Once again we come to reflect upon the generosity of God in the way that He provides for the people starting with very little food. What seems to be an insurmountable problem ? little food and many people wanting to eat ? is quickly solved through a prayer of faith to the Father. How different our lives would be if we could only exercise this sort of faith more often. Let us pray that this will be the case and that we will be witnesses to the grace of God at work in our lives and the lives of those around us.
1 In those days when there again was a great crowd without anything to eat, he summoned the disciples and said, 2 ?My heart is moved with pity for the crowd, because they have been with me now for three days and have nothing to eat. 3 If I send them away hungry to their homes, they will collapse on the way, and some of them have come a great distance.? 4 His disciples answered him, ?Where can anyone get enough bread to satisfy them here in this deserted place?? 5 Still he asked them, ?How many loaves do you have?? ?Seven,? they replied. 6 He ordered the crowd to sit down on the ground. Then, taking the seven loaves he gave thanks, broke them, and gave them to his disciples to distribute, and they distributed them to the crowd. 7 They also had a few fish. He said the blessing over them and ordered them distributed also. 8 They ate and were satisfied. They picked up the fragments left over ? seven baskets. 9 There were about four thousand people. He dismissed them 10 and got into the boat with his disciples and came to the region of Dalmanutha.
my reflections
think: What seems to be an insurmountable problem can be quickly solved through a prayer of faith to the Father.
___________________________________________________________
___________________________________________________________
God?s special verse/thought for me today_________________________
___________________________________________________________
T O D A Y ? S BLESSING LIST
Thank You Lord for: _________________________________________
___________________________________________________________

READ THE BIBLE IN ONE YEAR Numbers 32-34
IT IS HARD TO BELIEVE!
Whenever I am called to reflect or preach upon the multiplication of the food miracles in the Gospels, I am tempted to believe that they are mere fabrications designed to awe people in the ministry of Jesus. Then I remember a situation where I personally experienced multiplication of food. One time I was helping in the kitchen at a youth camp and one of the other helpers, a cook and owner of a restaurant, assured me that we were going to be somewhere in the region of about 30 plates of food short! We were lacking food largely because of the arrival of unexpected groups. The woman in charge of the kitchen was a woman of faith and she assured us that God would look after us. She warned us not to skimp on the servings and also refused to pre-serve the food so that we would be able to see if we had enough and work out a contingency plan. True to the Gospel story we had enough leftovers for us to reheat some meals for the following day!
The whole experience was a great lesson to me in learning to trust the Lord in all things. It is relatively easy to trust the Lord in things that either you know are totally beyond your control or you can actually make a contribution toward them. However, in the case of food, we could have gotten in the car and gone and bought more food though this would have caused problems with the retreat timetable. I learnt that there are times when it is best to just let God do what He wants and be satisfied with the results. Ultimately, it is God whom we want to be in control so we should allow Him to be so whenever possible. This does not mean that we should be negligent with our various responsibilities. If we do what we are called to do, then we should be happy to leave the rest up to the Lord.
I am sure that the disciples would have walked away from the miracle of the feeding of the 4000 with a newfound confidence in Jesus and a deeper faith and belief in the fact that He was sent by God. This is the ultimate purpose of miracles. They are never supposed to become the showpieces of some sort of a performance. They should always be deeply tied to the growth of our faith and the deepening of our commitment to following Jesus. Fr. Steve T.
REFLECTION QUESTION:
Do I believe in miracles? Have I experienced a miracle? What does God want to say to me through today?s miracle in the Gospel?
Lord Jesus, there are times when I doubt and times when I believe. Help the former to reduce and the latter to become the pattern of my life!

Our Lady of Lourdes, pray for us.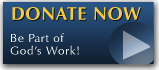 The FEAST is one of the happiest places on earth.

Click Here to find a Feast near you!
KERYGMA TV! is BACK
KERYGMA TV is on a new time slot and new channel Sundays 8 a.m. at IBC 13
Need Counseling? No Landline?
Now, you can use your mobile phone to call a friend for counseling at 09228407031. Or you may call our landlines 7266728, 7264709, 7259999 Mon-Fri 24-hrs, Sat 6am-5pm, Sun 6am-10am
BO BLOGS!
Go to Bo's Official Site and read his almost daily blog! Its not news, but thoughts and musings of Bo Sanchez. Get to know Bo in a more personal way --and find out what it means to live the life of a preacher. You get to enrich your faith as well.
DONATION
Remember to always donate your "first fruits"-not the last. Click on the "Donation" Box under the members menu - and you'll even see links to the nearest branches of the Banks where you can deposit.