READINGS for 2006-02-09
WE ARE A DYING PEOPLE
For when Solomon was old his wives turned away his heart after other gods. ?1 Kings 11:4
Today, I?m writing this in a busy shopping mall. Because I want to. My computer is resting nicely on my lap, and I watch a sea of moving humanity criss-cross in front of me. I smile at the frazzled woman with her little boy tailing her. A teen-age pair are walking together. A middle-age man wearing a business suit scoots past me. As I watch them, my mind wanders back to another group of people I saw very recently: comatose patients in an Intensive Care Unit, clutching onto the thread of life. I ask myself a very disturbing question: Is there any difference between that dreary, gloomy room and this active, busy shopping mall? My chilling answer: None. We are all a dying people. Day by day, minute by minute, you and I are slowly dying. When we understand that, we begin to learn to live. Bo S.
REFLECTION:
Do you realize you are mortal? How do you live your life?
Lord, I don?t want to be like Solomon. When I become old, I want You to find me faithful. Until the last breath of my soul.

1st READING
1 Kings 11:4-13
Solomon?s enjoyment of the good life eventually turns against him. He has made so many compromises in order to lease his many wives that his heart has strayed from true faith in the Lord. The result is that the unity of the tribes of Israel is affected and the Kingdom splits in two following his death. This is a warning to us to avoid compromise in our own lives. Compromise can make things easier and more enjoyable in the short term, but it is the long term that really matters. This is where the Kingdom of God fits into our lives.
4 When Solomon was old his wives had turned his heart to strange gods, and his heart was not entirely with the LORD, hisGod, as the heart of his father David had been. 5 By adoring Astarte, the goddess of the Sidonians, and Milcom, the idol of the ammonites, 6 Solomon did evil in the sight of the LORD; he did not follow him unreservedly as his father David had done. 7 Solomon then built a high place to Chemosh, the idol of Moab, and to Molech, the idol of the Ammonites, on the hill opposite Jerusalem. 8 He did the same for all his foreign wives who burned incense and sacrificed to their gods. 9 The LORD, therefore, became angry with Solomon, because his heart was turned away from the LORD, the God of Israel, who had appeared to him twice 10 (for though the LORD had forbidden him this very act of following strange gods, Solomon had not obeyed him). 11 So the LORD said to Solomon ?Since this is what you want, and you have not kept my covenant and my statutes which I enjoined on you, I will deprive you of the kingdom and give it to your servant. 12 I will not do this during your lifetime, however, for the sake of your father David; it is your son whom I will deprive. 13 Nor will I take away the whole kingdom. I will leave your son one tribe for the sake of my servant David and of Jerusalem, which I have chosen.?
P S A L M
Psalm 106:3-4, 35-36, 34, 40
R: Remember us, O Lord, as you favor your people.
3 Blessed are they who observe what is right, who do always what is just. 4 Remember me, O LORD, as you favor your people; visit me with your saving help. (R) 35 But mingled with the nations and learned their works. 36 They served their idols, which became a snare for them. (R) 37 They sacrificed their sons and their daughters to demons. 40 And the LORD grew angry with his people, and abhorred his inheritance. (R)
G O S P E L
Mark 7:24-30
Mark?s Gospel often records that it is the pagans, the non-Jews, who have the greater faith! This is somewhat ironic, don?t you think? What is Mark trying to tell us? I think that we are being warned against complacency and also to never underestimate where and how God?s grace is going to work in peoples? lives. Faith is a very elusive reality and we should never be surprised if it should appear in the most unlikely of places!
24 From that place he went off to the district of Tyre. He entered a house and wanted no one to know about it, but he could not escape notice. 25 Soon a woman whose daughter had an unclean spirit heard about him. She came and fell at his feet. 26 The woman was a Greek, a Syrophoenician by birth, and she begged him to drive the demon out of her daughter. 27 He said to her, ?Let the children be fed first. For it is not right to take the food of the children and throw it to the dogs.? 28 She replied and said to him, ?Lord, even the dogs under the table eat the children?s scraps.? 29 Then he said to her, ?For saying this, you may go. The demon has gone out of your daughter.? 30 When the woman went home, she found the child lying in bed and the demon gone.
my reflections
think: Compromise can make things easier and more enjoyable in the short term, but it is the long term that really matters.
_______________________________________________________________________
_______________________________________________________________________
God?s special verse/thought for me today_________________________________
______________________________________________________________________
T O D A Y ? S BLESSING LIST
Thank You Lord for: __________________________________________________
______________________________________________________________________

READ THE BIBLE IN ONE YEAR Numbers 26-28

DESPERATE MEASURES
The stories in the Gospels never cease to amaze me in that they seem to present a seemingly endless series of contradictions of which we are constantly trying to make sense! Today is no exception to this as we encounter a Syro-Phoenician woman approaching Jesus and asking him to heal her daughter of some sort of demonic possession. Why would a person of a completely different faith resort to such a measure? Obviously, she is in a desperate situation as regards the health of her daughter and we have to presume that she has exhausted all the sources she could turn to according to her own faith. She must have heard of the powers of Jesus and in desperation sought his help.
Jesus ultimately heals her daughter but only after a rather unusual dialogue that reveals the general lack of acceptance that He faced among the Jewish people. The Syro-Phoenician woman seems to be well aware that many of the Jews have rejected the teachings of Jesus and the signs and wonders that He worked. Her words begging for the scraps that fall from the table to the dogs tells us this. At the same time it reveals the depth of faith that the woman has in the powers of Jesus. She does not want the best pieces of food from the table; that is, she recognizes that Jesus is so powerful that it will cost Him very little, if nothing at all, to spare a thought for her daughter. Beggars rarely beg for the best food or the most expensive item in a person?s house ? they are satisfied with what little the person is willing to give to them. The same is true here but this woman knows that even a little from Jesus is enough to be able to cure her daughter! It is this depth of understanding and belief that seems to move the heart of Jesus to respond to the woman?s request.
I wonder where we stand in the midst of this dialogue? Whenever I read this story I find myself being challenged as to the depths of my trust in the power of Jesus to address the sin and problems of my life. I pray that we all grow in faith ? at least to the depth of the Syro-Phoenician woman. Fr. Steve T.
REFLECTION QUESTION:
What aspect of today?s Gospel challenges me the most? What is God trying to tell me through this story? How does it apply to my life today?
Lord Jesus, You are able to address any and all problems in my life. Help me to have the faith that You will help me to overcome my sins and doubts so that I can grow in faith today.
St. Miguel Febres Cordero, confessor, pray for us.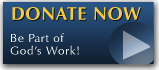 The FEAST is one of the happiest places on earth.

Click Here to find a Feast near you!
KERYGMA TV! is BACK
KERYGMA TV is on a new time slot and new channel Sundays 8 a.m. at IBC 13
Need Counseling? No Landline?
Now, you can use your mobile phone to call a friend for counseling at 09228407031. Or you may call our landlines 7266728, 7264709, 7259999 Mon-Fri 24-hrs, Sat 6am-5pm, Sun 6am-10am
BO BLOGS!
Go to Bo's Official Site and read his almost daily blog! Its not news, but thoughts and musings of Bo Sanchez. Get to know Bo in a more personal way --and find out what it means to live the life of a preacher. You get to enrich your faith as well.
DONATION
Remember to always donate your "first fruits"-not the last. Click on the "Donation" Box under the members menu - and you'll even see links to the nearest branches of the Banks where you can deposit.