READINGS for 2006-02-08
PWEDE NA
... she was breathless. ?1 Kings 10:4-5
When I was a kid, my mom trained us to fix our beds as soon as we got up. She didn?t care if we had maids to fix our rooms. Because I didn?t particularly like doing that chore, there would be days when I would do a sloppy job. My mom would scold me and make me fix the bed again. ?It takes the same effort to do it correctly or sloppily,? she would say. ?You?re doing it anyway so do it right the first time. Now you have to do it twice!? That taught me the importance of excellence and giving my best in whatever I did. King Solomon wasn?t only wise; he was also excellent in all that he did. His outlook in life was evident in the way he kept his home fixed, how he ran his household and how his servants conducted themselves. More importantly, it was manifested in the offerings he gave to the Lord. The habit of excellence is so opposed to the Filipino phrase, pwede na ?yan. We get the job done, and when it ends up shoddy, we say, ?Pwede na yan.? If you think about it, pwede na doesn?t cut it. A pwede na student doesn?t take home the medal. A pwede na athlete doesn?t win the trophy. A pwede na project doesn?t bag the award. A pwede na employee doesn?t get the promotion. Rissa S.
REFLECTION:
Are you a pwede na Christian?
Lord, teach me to be excellent in all my ways. More importantly, teach me to be excellent when it comes to my relationship with You. Amen.
1st READING
1 Kings 10:1-10
It is interesting that a pagan queen is able to recognize the wisdom of Solomon. This tells us that there is a universal quality to wisdom and truth. That is, what is true is recognizable to all as true. Truth is not a relative commodity that changes across peoples and cultures. This is why the witness of our lives is so important ? as if we live the truth in love, ALL people will able to see the truth of the Gospel.
1 The queen of Sheba, having heard of Solomon?s fame, came to test him with subtle questions. 2 She arrived in Jerusalem with a very numerous retinue, and with camels bearing spices, a large amount of gold, and precious stones. She came to Solomon and questioned him on every subject in which she was interested. 3 King Solomon explained everything she asked about, and there remained nothing hidden from him that he could not explain to her. 4 When the queen of Sheba witnessed Solomon?s great wisdom, the palace he had built, 5 the food at his table, the seating of his ministers, the attendance and garb of his waiters, his banquet service, and the holocausts he offered in the temple of the LORD, she was breathless. 6 ?The report I heard in my country about your deeds
and your wisdom is true,? she told the king. 7 ?Though I did not believe the report until I came and saw with my own eyes, I have discovered that they were not telling me the half. Your wisdom and prosperity surpass the report I heard. 8 Happy are your men, happy these servants of yours, who stand before you always and listen to your wisdom. 9 Blessed be the LORD, your God, whom it has pleased to place you on the throne of Israel. In his enduring love for Israel, the LORD has made you king to carry out judgment and justice.? 10 Then she gave the king one hundred and twenty gold talents, a very large quantity of spices, and precious stones. Never again did anyone bring such an abundance of spices as the queen of Sheba gave to King Solomon.
P S A L M
Psalm 37:5-6, 30-31, 39-40
R: The mouth of the just murmurs wisdom.
5 Commit to the LORD your way; trust in him, and he will act. 6 He will make justice dawn for you like the light; bright as the noonday shall be your vindication. (R) 30 The mouth of the just man tells of wisdom and his tongue utters what is right. 31 The law of his God is in his heart, and his steps do not falter. (R) 39 The salvation of the just is from the LORD; he is their refuge in time of distress. 40 And the LORD helps them and delivers them; he delivers them from the wicked and saves them, because they take refuge in him. (R)

G O S P E L
Mark 7:14-23
This teaching of Jesus affirms the dignity and freedom of the individual in choosing the way that they will live their lives. He affirms that it is the choices that we make which determine the type of person, holy or otherwise, that we are. Yes, the environment can influence our choices as can other people and things, but ultimately what matters is what we ourselves choose to do when confronted with a number of possibilities.
14 He summoned the crowd again and said to them, ?Hear me, all of you, and understand. 15 Nothing that enters one from outside can defile that person; but the things that come out from within are what defile.? 16 17 When he got home away from the crowd his disciples questioned him about the parable. 8 He said to them, ?Are even you likewise without understanding? Do you not realize that everything that goes into a person from outside cannot defile, 19 since it enters not the heart but the stomach and passes out into the latrine?? (Thus he declared all foods clean.) 20 ?But what comes out of a person,
that is what defiles. 21 From within people, from their hearts, come evil thoughts, unchastity, theft, murder, 22 adultery, greed, malice, deceit, licentiousness, envy, blasphemy, arrogance, folly. 23 All these evils come from within and they defile.?
my reflections
think: If we live the truth in love, ALL people will able to see the truth of the Gospel.
_______________________________________________________________________
_______________________________________________________________________
God?s special verse/thought for me today_________________________________
______________________________________________________________________
T O D A Y ? S BLESSING LIST
Thank You Lord for: __________________________________________________
______________________________________________________________________

READ THE BIBLE IN ONE YEAR Numbers 23-25


ADDRESS THE ROOT OF THE PROBLEM
One of the ever-present dangers in any profession is that we choose to address only the problems that we can solve easily and leave the hard ones for someone else. We may well be successful at solving the easy problems but what about the more difficult ones that are usually the source of the small ones in the first place? If we go to the root of the problem and fix it there, we will probably remove the smaller and easier problems at the same time. This is what Jesus is trying to do in today?s dialogue with the crowd. In the second part of the Gospel, Jesus explains this to His disciples.
The big question that arises from all of this is, ?Are we guilty of failing to address the root causes of sin in our lives?? Another way of looking at it can be to examine whether or not we constantly find ourselves addressing the symptoms or manifestations of sin in our lives or are we working at finding and curing the origins of these manifestations? Do we constantly blame external factors for our failures or do we look for the root cause, the primary choice within and under our own control that has led to or at least contributed to the manifestations of sin that we observe in our lives? Adam and Eve were great blamers of others for their sins. The only way to get rid of our sins and more importantly the causes of our sins is to take responsibility for it and then do something about it!
The truth of what Jesus says is self-evident. If we are honest with ourselves, we will recognize that all of our sins per se have, at their origins, a decision that we make in our hearts to follow a particular course of action. There may well be external factors that contri-bute to this decision, but this does not change the fact that the choice lies within our own realm of responsibility. You and I have chosen to do something that is based in sin and we must be willing to recognize this or it will be impossible to address the problem. Fr. Steve T
REFLECTION QUESTION:
Do I properly address the root causes of sin in my life or do I avoid going to the heart of the problem?
Lord Jesus, help me to take proper responsibility for my actions so that I can progress along the path of holiness by addressing the origins of sin in my life and by Your grace bringing them to conversion.
St. Jerome Emiliani, confessor, pray for us.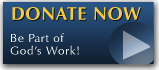 The FEAST is one of the happiest places on earth.

Click Here to find a Feast near you!
KERYGMA TV! is BACK
KERYGMA TV is on a new time slot and new channel Sundays 8 a.m. at IBC 13
Need Counseling? No Landline?
Now, you can use your mobile phone to call a friend for counseling at 09228407031. Or you may call our landlines 7266728, 7264709, 7259999 Mon-Fri 24-hrs, Sat 6am-5pm, Sun 6am-10am
BO BLOGS!
Go to Bo's Official Site and read his almost daily blog! Its not news, but thoughts and musings of Bo Sanchez. Get to know Bo in a more personal way --and find out what it means to live the life of a preacher. You get to enrich your faith as well.
DONATION
Remember to always donate your "first fruits"-not the last. Click on the "Donation" Box under the members menu - and you'll even see links to the nearest branches of the Banks where you can deposit.