READINGS for 2006-02-03
ONE HUNDRED PERCENT
??With his whole being He loved his Maker ?? ? Sirach 47: 8

I love David. As a shepherd who made sport of lions - He loved God 100%. As a young warrior who slew Goliath - He loved God 100%. As ?the mightiest King? Israel ever had - He loved God 100%. And as a sinner who cried and repented - He loved God 100%. Not to mention how he played music and sang praises to the Lord. And even when he was already the great and honorable king, he would still ?leap and dance and shout and sing.? When I hear the command ?love God with all your mind, heart, soul and strength,? I have David in mind. Then I would be inspired to love my God 100% as well. Not only when I am down. Not only when I am up. Not only when I am weak. Not only when I am strong. Not only when I am poor. Not only when I am rich. Not only when I am humbled. Not only when I am great. Not only when I am a sinner. Not only when I am a saint. But each moment ? with my whole being! 100%. Alvin B.
REFLECTION:
When do you love God the most? When do you love God the least? Are you ready to love Him 100%?
O God, grant me the grace to love you with my whole being? Amen.
1st READING
Sirach 47:2-11
David is pictured as the ideal king in the Scriptures in that he was a great warrior and he won for Israel the land God had always promised them. It is understandable that the Jews expected a Messiah similar in stature and deed to David. Thus, when Jesus comes they are disappointed that the glorious days of victory and power under David were not a part of David?s political agenda.
2 Like the choice fat of the sacred offerings, so was David in Israel. 3 He made sport of lions as though they were kids, and of bears, like lambs of the flock. 4 As a youth he slew the giant and wiped out the people?s disgrace, when his hand let fly the slingstone that crushed the pride of Goliath. 5 Since he called upon the Most High God, who gave strength to his right arm to defeat the skilled warrior and raise up the might of his people, 6 therefore the women sang his praises and ascribed to him tens of thousands. When he assumed the royal crown, he battled 7 and subdued the enemy on every side. He destroyed the hostile Philistines and shattered their power till our own day. 8 With his every deed he offered thanks to God Most High, in words of praise. With his whole being he loved his Maker and daily had his praises sung; 9 he added beauty to the feasts and solemnized the seasons of each year with string music before the altar, providing sweet melody for the psalms 10 so that when the Holy Name was praised, before daybreak the sanctuary would resound. 11 The LORD forgave him his sins and exalted his strength forever; he conferred on him the rights of royalty and established his throne in Israel.
P S A L M
Psalm 18:31, 47, 50, 51
R: Blessed be God my salvation!
30 [31] God?s way is unerring, the promise of the LORD is firetried; he is a shield to all who take refuge in him. (R) 46 [47] The LORD live! And blessed be my Rock! Extolled be God my savior. 49 [50] Therefore will I proclaim you, O LORD, among the nations, and I will sing praise to your name. (R) 50 [51] You who gave great victories to your king and showed kindness to your anointed, to David and his posterity forever.
G O S P E L
Mark 6:14-29
Herod is unable to cope with the thought that he has a rival in the affections of the people. Even though he knows it is wrong, he has John the Baptist killed. Let us pray that we will never grow jealous of another person?s gifts or standing before God. Let us rejoice in all of the gifts that God gives His Church no matter to whom they are given. Let us pray that they will all be used for the building of the Kingdom of God and never for selfish gain or ambition.


14 King Herod heard about it, for his fame had become widespread, and people were saying, ?John the Baptist has been raised from the dead; that is why mighty powers are at work in him.? 15 Others were saying, ?He is Elijah?; still others, ?He is a prophet like any of the prophets.? 16 But when Herod learned of it, he said, ?It is John whom I beheaded. He has been raised up.? 17 Herod was the one who had John arrested and bound in prison on account of Herodias, the wife of his brother Philip, whom he had married. 18 John had said to Herod, ?It is not lawful for you to have your brother?s wife.? 19 Herodias harbored a grudge against him and wanted to kill him but was unable to do so. 20 Herod feared John, knowing him to be a righteous and holy man, and kept him in custody. When he heard him speak he was very much perplexed, yet he liked to listen to him. 21 She had an opportunity one day when Herod, on his birthday, gave a banquet for his courtiers, his military officers, and the leading men of Galilee. 22 Herodias?s own daughter came in and performed a dance that delighted Herod and his guests. The king said to the girl, ?Ask of me whatever you wish and I will grant it to you.? 23 He even swore [many things] to her, ?I will grant you whatever you ask of me, even to half of my kingdom.? 24 She went out and said to her mother, ?What shall I ask for?? She replied, ?The head of John the Baptist.? 25 The girl hurried back to the king?s presence and made her request, ?I want you to give me at once on a platter the head of John the Baptist.? 26 The king was deeply distressed, but because of his oaths and the guests he did not wish to break his word to her. 27 So he promptly dispatched an executioner with orders to bring back his head. He went off and beheaded him in the prison. 28 He brought in the head on a platter and gave it to the girl. The girl in turn gave it to her mother. 29 When his disciples heard about it, they came and took his body and laid it in a tomb.
my reflections
think: Let us pray that we will never grow jealous of another person?s gifts.

___________________________________________________________________
___________________________________________________________________

God?s special verse/thought for me today: ____________________________
___________________________________________________________________
T O D A Y ? S BLESSING LIST :
Thank You Lord for: ___________________________________________________
___________________________________________________________________
READ THE BIBLE IN ONE YEAR Numbers 7-9


THINK BEFORE YOU SPEAK!

It is possible to avoid many of the difficult situations that we find ourselves in if only we would stop and think before we opened our mouths to make rash promises. Herod was in this situation. Promising a young woman up to half of his kingdom just because she has performed a very good dance is over the top!
The promise he gave, and his having his own brother?s wife for himself, gives us an insight into Herod?s character. He was very much ruled by his emotions, even when he knew that the course of action was completely illogical! As a result, John the Baptist is beheaded. Where is the justice and righteousness in such an act?

It is important for us to learn that we should not allow our feelings to overcome what we know to be true and right and good. No matter how strongly we may feel about something, truth must remain the basis of what we choose to do. Herod knows that John the Baptist has done nothing wrong and yet he fails to allow this fact to be the basis of his judgment concerning John?s life. Herod is a weak-willed and cowardly person who is more concerned with appearances than the truth. He is exactly the opposite of the image that we should be trying to imitate.
The grace of God is available to us to help us make the right decisions in such situations. It allows the truth of the matter to govern what we choose to do rather than our feelings. It is to the truth that we should turn to and not our emotions. Our emotions and feelings are great servants but terrible masters. If we allow them to reign, they will lead us astray time and time again! We must learn, and it can be a long and painful process to do this ? especially if we have neglected to do so for a long time ? to bring our emotions into submission to the truth. Emotions are not necessarily right or wrong; they are merely indications as to how a particular event has affected us. It is what we do with our emotions that is all-important. This is where we grow in virtue or enter into sin. Fr. Steve T.
REFLECTION QUESTION:
How can I better train my emotions as servants and not as masters of my actions?
Holy Spirit, open my heart to a greater surrender to Your guidance. Help me to act on the truth and not just my reaction to any particular situation.
St. Blaise, bishop martyr, pray for us.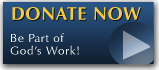 The FEAST is one of the happiest places on earth.

Click Here to find a Feast near you!
KERYGMA TV! is BACK
KERYGMA TV is on a new time slot and new channel Sundays 8 a.m. at IBC 13
Need Counseling? No Landline?
Now, you can use your mobile phone to call a friend for counseling at 09228407031. Or you may call our landlines 7266728, 7264709, 7259999 Mon-Fri 24-hrs, Sat 6am-5pm, Sun 6am-10am
BO BLOGS!
Go to Bo's Official Site and read his almost daily blog! Its not news, but thoughts and musings of Bo Sanchez. Get to know Bo in a more personal way --and find out what it means to live the life of a preacher. You get to enrich your faith as well.
DONATION
Remember to always donate your "first fruits"-not the last. Click on the "Donation" Box under the members menu - and you'll even see links to the nearest branches of the Banks where you can deposit.