READINGS for 2006-02-02
ANGELS OF GRACE


?There the child grew in stature and strength and was filled with wonder: the grace of the Lord was upon him.? ---Luke 2:40

I walked into their house, called out her name, and out she came bouncing from her room. The minute she saw me, she opened her arms wide and encircled me in them. Wow, what a feeling! I handed her my gift, she brought it to her room, and in a second she was back, hugged me again and even laid her head on my bosom. Wow again! She?s Frances, 21, and a special child in our Faith and Light Community. She and the other special children have, in the three years that we?ve been together in the Community, blossomed into such sweet and warm persons. They are no longer the shy ones that they were during our early gatherings. They are the ones who now bring life to our celebrations. No, we didn?t teach them anything. That wasn?t our aim. We only wanted them to feel that they are accepted, that they are loved ? as God instructed us. And the grace of God flowed in them and through them. My blessing? Though single and unable to bear my own child, I have felt how it is to be loved by children without really ?mothering? them! TessVA
REFLECTION:
It is never too late to make a difference in another person?s life. Take a risk now.
Lord, use me if you will, to enter another person?s life so that Your grace may flow in.
Feast of the Presentation of the Lord
1st READING

Malachi 3:1-4
A time of purification is in store for us all. We have all sinned and have thus been damaged and scarred by sin. This will need to be healed and purified before we are able to meet the Lord face to face in eternal life. Our lives here on earth can be the beginning of this process of purification if we allow ourselves to be worked on by the Holy Spirit. Let us choose to embrace a life of obedience and penance out of love for God and the hope of eternal life.
1 Lo, I am sending my messenger to prepare the way before me; and suddenly there will come to the temple the LORD whom you seek, and the messenger of the covenant whom you desire. Yes, he is coming, says the LORD of hosts. 2 But who will endure the day of his coming? And who can stand when he appears? For he is like the refiner?s fire, or like the fuller?s lye. 3 He will sit refining and purifying [silver], and he will purify the sons of Levi, refining them like gold or like silver that they may offer due sacrifice to the LORD. 4 Then the sacrifice of Judah and Jerusalem will please the LORD, as in days of old, as in years gone by.
P S A L M
Psalm 24:7, 8, 9, 10
R: Who is this king of glory? It is the Lord!
7 Lift up, O gates, your lintels; reach up, you ancient portals, that the king of glory may come in! (R) 8 Who is this king of glory? The LORD, strong and mighty, the LORD, mighty in battle. (R) 9 Lift up, O gates, your lintels; reach up, you ancient portals, that the king of glory may come in! (R) 10 Who is this king of glory? The LORD of hosts; he is the king of glory.(R)
2nd READING
Hebrews 2:14-18
Jesus shares our sinful humanity, that is, He is both fully God and fully human, though without sin. Without this personal identification with us, all that Jesus does and undergoes in His life is meaningless as regards our salvation. It is by virtue of the fact of his humanity that He is able to be our Savior! It is by virtue of His divinity that He has the capacity to rectify the infinite damage that sin did to our relationship with the Father.
14 Now since the children share in blood and flesh, he likewise shared in them, that through death he might destroy the one who has the power of death, that is, the devil, 15 and free those who through fear of death had been subject to slavery all their life. 16 Surely he did not help angels but rather thedescendants of Abraham; 17 therefore, he had to become like his brothers in every way, that he might be a merciful and faithful high priest before God to expiate the sins of the people. 18 Because he himself was tested through what he suffered, he is able to help those who are being tested.

G O S P E L
Luke 2:22-40
Jesus? parents conformed to the practices of the Law regarding His birth. The prophecies of Simeon and Anna indicate that there is something happening with this child that is going to change the way people perceive their relationship with God. Nobody knows exactly what this means yet. However, with the life of Jesus and all that follows it, we now have a good idea of why the Son of God took on human flesh.
22 When the days were completed for their purification according to the law of Moses, they took him up to Jerusalem to present him to the Lord, 23 just as it is written in the law of the Lord, ?Every male that opens the womb shall be consecrated to the Lord,? 24 and to offer the sacrifice of ?a pair of turtledoves or two young pigeons,? in accordance with the dictate in the law of the Lord. 25 Now there was a man in Jerusalem whose name was Simeon. This man was righteous and devout, awaiting the consolation of Israel, and the
holy Spirit was upon him. 26 It had been revealed to him by the holy Spirit that he should not see death before he had seen the Messiah of the Lord. 27 He came in the Spirit into the temple; and when the parents brought in the child Jesus to perform the custom of the law in regard to him, 28 he took him into his arms and blessed God, saying: 29 ?Now, Master, you may let your servant go in peace, according to your word,? 30 for my eyes have seen your salvation, 31 which you prepared in sight of all the peoples, 32 a light for revelation to the Gentiles, and glory for your people Israel.? 33 The child?s father and mother were amazed at what was said about him; 34 and Simeon blessed them and said to Mary his mother, ?Behold, this child is destined for the fall and rise of many in Israel, and to be a sign that will be contradicted 35 (and you yourself a sword will pierce) so that the thoughts of many hearts may be revealed.? 36 There was also a prophetess, Anna, the daughter of Phanuel, of the tribe of Asher. She was advanced in years, having lived seven years with her husband after her marriage, 37 and then as a widow until she was eighty-four. She never left the temple, but worshipped night and day with fasting and prayer. 38 And coming forward at that very time, she gave thanks to God and spoke about the child to all who were awaiting the redemption of Jerusalem. 39 When they had fulfilled all the prescriptions of the law of the Lord, they returned to Galilee, to their own town of Nazareth. 40 The child grew and became strong, filled with wisdom; and the favor of God was upon him.
my reflections
think: A time of purification is in store for us all. Our lives here on earth can be the beginning of this process of purification if we allow ourselves to be worked on by the Holy Spirit.
____________________________________________________________________
____________________________________________________________________
God?s special verse/thought for me today _________________________________
____________________________________________________________________
T O D A Y ? S BLESSING LIST
Thank you Lord for ____________________________________________________
____________________________________________________________________
READ THE BIBLE IN ONE YEAR Numbers 4-69

JESUS: OUR FLESH AND BLOOD
Yesterday we reflected on the humble human origins of Jesus. Today we examine how, in being fully human, Jesus was able to redeem the human race. The author of Hebrews goes to great lengths to demonstrate how it was necessary for Jesus to be human in order to save us. The principle is something along the lines of Jesus being capable of redeeming only that which He has also assumed in himself. That is, if He remained solely God, He would not be able to redeem humanity. This may or may not be the only way of understanding what happened in the redemption, but it is certainly a helpful beginning.
For the Jewish religion, the role of the priest in ministering the forgiveness of God to the people through repeated ritual sacrifices is very well developed. With Christ, the bloodiness of these rituals comes to the end, as His sacrifice of His own blood is sufficient once and for all to bring forgiveness of all sins. The fact that He is divine provides the sufficiency, and the fact that He is human means that it is applicable to all human beings of all time. In His humanity, Jesus identifies fully with all that it means to be fully human. He does not have to experience sin in itself, since sin is fundamentally inhuman in character because God did not originally create us in order to sin! Sin is something that we have chosen that is out of character with our human identity ? in short, to sin is to act in a non-human manner! Of course it is always a human being who does the sinning, but sin never was and never will be integral to our humanity.
Hebrews proclaims loud and clear that sin, and death as well, has been definitively defeated in the death and resurrection of Christ! Jesus has made it possible for us to overcome the sinful tendencies we experience; He has made it possible for us to live free of the fear of death; He has reunited us with God our Creator in such a way that out human dignity is enhanced and called into the fullness of life that was endangered, damaged and in many ways thwarted by sin when sin reigned supreme. Fr. Steve T.

REFLECTION QUESTION:
Do I live in the victory that Christ has won for me over sin and death? How can I better express this truth in the way I live so that all whom I meet will be called into the same victory that I have received through faith in Jesus Christ?
Lord Jesus, open my mind to the fullness of the truth of salvation so that I will never forget to live the life of a redeemed person. Show me the path to walk as Your disciple so that all that You desire for my life will become a reality.
St. Adalbald of Ostrevant, nobleman, martyr, pray for us.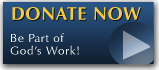 The FEAST is one of the happiest places on earth.

Click Here to find a Feast near you!
KERYGMA TV! is BACK
KERYGMA TV is on a new time slot and new channel Sundays 8 a.m. at IBC 13
Need Counseling? No Landline?
Now, you can use your mobile phone to call a friend for counseling at 09228407031. Or you may call our landlines 7266728, 7264709, 7259999 Mon-Fri 24-hrs, Sat 6am-5pm, Sun 6am-10am
BO BLOGS!
Go to Bo's Official Site and read his almost daily blog! Its not news, but thoughts and musings of Bo Sanchez. Get to know Bo in a more personal way --and find out what it means to live the life of a preacher. You get to enrich your faith as well.
DONATION
Remember to always donate your "first fruits"-not the last. Click on the "Donation" Box under the members menu - and you'll even see links to the nearest branches of the Banks where you can deposit.