READINGS for 2006-02-01
TO REVEAL OR NOT?
I felt so burdened when this happened. ? 2 Samuel 24:14
The memory of it is still fresh in me... that dawn I was awakened by our two female custodial officers. They were arguing about whether they should let me know about the bad news or not and they still had to look at my medical chart to ensure my health. Ate Beth, your husband had an attack. He?s at the hospital,? Ma?am Jovy said. It was January 15, 2005 when my husband Moises collapsed inside the taxi he was driving. January 8, 2005 ? I could imagine Moises as he happily assisted our brothers in the prayer meetings and yearly gift-giving for Correctional Institution for Women (CIW) attendees. I didn?t know that it would be the last time I?d see him in his normal state. We hadn?t even talked for long because as the coordinator of the Light of Jesus community at CIW, I am one of the busiest. I feel so bad about this because I was not able to take care of him. Moises lived longer than the doctors expected. But God?s will still happened. My husband died on March 23, 2005. Though I miss him, I am glad he is home. Beth C.
REFLECTION:

If you feel so tired and burdened, give it to Jesus, He can surely handle everything!

Oh Jesus, I pray that you give me your strength and happiness.


1st READING
2 Samuel 24:2, 9-17
The Old Testament?s understanding of justice, even God?s justice, probably has more to do with the culture of the time than we usually admit. That is to say, when we read that God inflicted such terrible destruction upon His own people, perhaps we should understand this as the Jewish people trying to make sense of a calamity and placing the blame on their, or in this case their leader?s sin, and God?s subsequent punishment.
2 Accordingly the king said to Joab and the leaders of the army who were with him, ?Tour all the tribes in Israel from Dan to Beer-sheba and register the people, that I may know their number.? 9 Joab then reported to the king the number of people registered in Israel, eight hundred thousand men fit for military service; in Judah, five hundred thousand. 10 Afterward, however, David regretted having numbered the people, and said to the LORD ?I have sinned grievously in what I have done. But now, LORD, forgive the guilt of your servant, for I have been very foolish.? 11 When David rose in the morning, the LORD had spoken to the prophet Gad, David?s seer, saying 12 ?Go and say to David, ?This is what the LORD says: I offer you three alternatives; choose one of them, and I will inflict it on you.?? 13 Gad then went to David to inform him. He asked ?Do you want a three years? famine to come upon your land, or to flee from your enemy three months while he pursues you, or to have a three days? pestilence in your land? Now consider and decide what I must reply to him who sent me.? 14 David answered Gad ?I am in very serious difficulty. Let us fall by the hand of God, for he is most merciful; but let me not fall by the hand of man.? 15 Thus, David chose the pestilence. Now it was the time of the wheat harvest when the plague broke out among the people. [The LORD then sent a pestilence over Israel from morning until the time appointed, and seventy thousand of the people from Dan to Beer-sheba died.] 16 But when the angel stretched forth his hand toward Jerusalem to destroy it, the LORD regretted the calamity and said to the angel causing the destruction among the people, ?Enough now! Stay your hand.? The angel of the LORD was then standing at the threshing floor of Araunah the Jebusite. 17 When David saw the angel who was striking the people, he said to the LORD ?It is I who have sinned; it is I, the shepherd, who have done wrong. But these are sheep; what have they done? Punish me and my kindred.?
PSALM
Psalm 32:1-2, 5, 6, 7
R: Lord, forgive the wrong I have done.
1 Blessed is he whose fault is taken away, whose sin is covered. 2 Blessed the man to whom the LORD imputes not guilt, in whose spirit there is no guile. (R) 5 Then I acknowledged my sin to you, my guilt I covered not. I said, ?I confess my faults to the LORD,? and you took away the guilt of my sin. (R) 6 For this shall every faithful man pray to you in time of stress. Though deep waters overflow, they shall not reach him. (R) 7 You are my shelter; from distress you will preserve me; with glad cries of freedom you will ring me round. (R)

G O S P E L
Mark 6:1-6
We should never despise someone just because we are aware of their origins. In fact, we should never despise anyone at all ? it is only the actions of people that we should despise. Jesus has problems in and around His hometown, as the people there know him as a carpenter, not a preacher and certainly not a Messianic figure. Let us also make a decision never to limit what God can do within our own lives or the lives of others.
1 He departed from there and came to his native place, accompanied by his disciples. 2 When the sabbath came he began to teach in the synagogue, and many who heard him were astonished. They said, ?Where did this man get all this? What kind of wisdom has been given him? What mighty deeds are wrought by his hands! 3 Is he not the carpenter, the son of Mary, and the brother of James and Joses and Judas and Simon? And are not his sisters here with us?? And they took offense at him. 4 Jesus said to them,?A prophet is not without honor except in his native place and among his own kin and in his own house.? 5 So he was not able to perform any mighty deed there, apart from curing a few sick people by laying his hands on them. 6 He was amazed at their lack of faith. He went around to the villages in the vicinity teaching.
my reflections
think: We should never despise anyone at all ? it is only the actions of people that we should despise.
______________________________________________________________________________________________
______________________________________________________________________________________________


God?s special verse/thought for me today : ______________________________________________________________________________________________
______________________________________________________________________________________________
T O D A Y ? S BLESSING LIST :
Thank you Lord for ___________________________________________________________________________
______________________________________________________________________________________________

READ THE BIBLE IN ONE YEAR Numbers 1-3

JESUS? HUMBLE ORIGINS
In today?s Gospel we are invited to contemplate the humble origins of Jesus. I believe that it is important for us to do this once in a while as it helps to get us in touch with the humanity of Jesus. Jesus is not just God Almighty, but a human being like each one of us. Jesus was a man who had a job, was a member of a human family and so on. If He had been born in modern times, He would have gone to school just like each one of us. Our faith is rooted in the reality that our Savior is one of us, and God at the same time.
All throughout the life of the Church there have been movements that have tended to over-spiritualize faith. Some of the signs of this could be an unhealthy emphasis on waiting for God to speak to an individual before he or she acts in their life, failing to give proper time and energy to caring for the worldly aspects of our life and tending to always speak as though the only things that are really important are the spiritual things. Jesus lived a full human life before and during His ministry. We cannot turn our spiritual selves ?on and off? as we please and remain psychologically healthy. We need to integrate our faith into the daily events of our lives so that it has an influence upon the mundane, and the latter is also able to instruct and provide a setting for the spiritual expression of who we are as followers of Jesus Christ.
Sometimes, when I read the lives of the saints I think that they were a little bit ?over the top.? This is not to say that I do not think that they are really saints; they are ? the Church has declared them as such! However, in trying to imitate the saints today, I think that it is important that we learn how to integrate the truths that we learn from sociology, psychology and so on, into our faith experiences and expressions. In this way, we will develop a witness of faith that will speak clearly to the needs of modern society as well as not be accused of intolerance or over- spiritualization. Fr. Steve T.

REFLECTION QUESTION:
How well integrated is my faith life? Do I have an over-emphasis on one aspect of my faith or life to the detriment of another? How can I rectify this?
Lord Jesus, help me to listen to Your Word and meditate upon Your life so that I can discover how it is that You want me to live today, in the 21st century. Let me be one that gives witness to Your saving love and power.


St. Henry Morse, martyr, pray for us.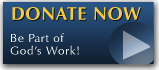 The FEAST is one of the happiest places on earth.

Click Here to find a Feast near you!
KERYGMA TV! is BACK
KERYGMA TV is on a new time slot and new channel Sundays 8 a.m. at IBC 13
Need Counseling? No Landline?
Now, you can use your mobile phone to call a friend for counseling at 09228407031. Or you may call our landlines 7266728, 7264709, 7259999 Mon-Fri 24-hrs, Sat 6am-5pm, Sun 6am-10am
BO BLOGS!
Go to Bo's Official Site and read his almost daily blog! Its not news, but thoughts and musings of Bo Sanchez. Get to know Bo in a more personal way --and find out what it means to live the life of a preacher. You get to enrich your faith as well.
DONATION
Remember to always donate your "first fruits"-not the last. Click on the "Donation" Box under the members menu - and you'll even see links to the nearest branches of the Banks where you can deposit.