READINGS for 2006-01-29
SWEET
he taught as one who had authority ? Mark 1:22
In one of our dialogues before going to sleep Joie asked me, ?Honey, why are you so sweet?? ?Maybe when God was molding my lump of clay, He intentionally poured portions of honey. And that?s why you call me honey.?, I joked. She argued, ?Stop kidding me. What really makes you sweet, especially to me?? In a serious tone I said, ?Okay, if you want the truth, this is it: I?ve no money! I just compensate on that by being sweet. Fine?? ?Silly!? she replied. Suddenly, it dawned on me that the reason for my expressive love is that I experience the same love! Daily, I wake up very early to enjoy God?s lavish love: in the solemnity of the morning, I receive divine embrace; in His Word I?m overwhelmed with consoling wisdom; deep in my heart, I experience God Who is so expressive of love! This is why despite my fear I can preach His word, It?s His love that empowers me! I replied to Joie, ?Honey, I?m sweet because I experience Divine sweetness from God! You are the first beneficiary of this love! I love you so much!? Today is Joie?s birthday and I can?t help but thank God for His gift of love. (Happy birthday Honey! I love you!).Fullness of life? Hmm? Obet C.
REFLECTION: Is love your motive and authority to ?proclaim? God?s Word?
1st Reading
Deuteronomy 18:15-20
God will not accept a false prophet and there are many of them around today. It is relatively simple to test a person?s words to see if they are from God or not. There are two main testing points. The first is the Scriptures and the second is the teachings of the Church. If there is anything in what someone is saying that contradicts either of these sources then I suggest that you be very wary of what he or she is saying as it is not from God.
15 A prophet like me will the LORD, your God, raise up for you among your own kinsmen; to him you shall listen. 16 This is exactly what you requested of the LORD, your God, at Horeb on the day of the assembly, when you said, ?Let us not again hear the voice of the LORD, our God, nor see this great fire any more, lest we die.? ?17 And the LORD said to me, This was well said. 18 I will raise up for them a prophet like you from among their kinsmen, and will put my words into his mouth; he shall tell them all that I command him. 19 If any man will not listen to my words, which he speaks in my name, I myself will make him answer for it. 20 But if a prophet presumes to speak in my name an oracle that I have not commanded him to speak, or speaks in the name of other gods, he shall die.?
Psalm
Psalm 95:1-2, 6-7, 7-9
R: If today you hear his voice, harden not your hearts.
1 Come, let us sing joyfully to the LORD; let us acclaim the Rock of our salvation. Let us come into his presence with thanksgiving; let us joyfully sing psalm to him. (R) 6 Come, let us bow down in worship; let us kneel before the LORD who made us. 7 For he is our God, and we are the people he shepherds, the flock he guides. (R) Oh, that today you would hear his voice, 8 ?Harden not your hearts as at Meribah, as in the day of Massah in the desert, 9 where your fathers tempted me; they tested me though they had seen my works. .
2nd Reading
1Corinthians 7:32-35
Paul is not saying that the celibate life is better than the married life. However, he is saying that someone who commits himself to celibacy will be more available to the Spirit of God for use in the proclamation of the Kingdom of God. The married vocation limits the arena in which a person can commit himself to primarily the family and those close by. The celibate life makes a person available for just about any sort of ministry anywhere. Here is the distinction that Paul is trying to make in today?s reading.
32 I should like you to be free of anxieties. An unmarried man is anxious about the things of the Lord, how he may please the Lord. 33 But a married man is anxious about the things of the world, how he may please his wife, 34 and he is divided. An unmarried woman or a virgin is anxious about the things of the Lord, so that she may be holy in both body and spirit. A married woman, on the other hand, is anxious about the things of the world, how she may please her husband. 35 I am telling you this for your own benefit, not to impose a restraint upon you, but for the sake of propriety and adherence to the Lord without distraction.
Gospel
Mark 1:21-28
The authority with which Jesus teaches is contrasted with the lack of the same in the teaching of the scribes. Here, the author is trying to emphasize the need for authority in the proclamation of the Gospel. We will have authority when we proclaim the Good News if we live the truth that we are proclaiming. This is essential for the work of evangelization. If we fail to be living examples of ALL that we preach then no one is going to believe what we have to say. We will merely be proclaiming that we are good hypocrites!
21 Then they came to Capernaum, and on the sabbath he entered the synagogue and taught. 22 The people were astonished at his teaching, for he taught them as one having authority and not as the scribes. 23 In their synagogue was a man with an unclean spirit; 24 he cried out ?What have you to do with us, Jesus of Nazareth? Have you come to destroy us? I know who you are ? the Holy One of God!? 25 Jesus rebuked him and said, ?Quiet! Come out of him!? 26 The unclean spirit convulsed him, and with a loud cry came out of him. 27 All were amazed and asked one another, ?What is this? A new teaching with authority. He commands even the unclean spirits and they obey him.? 28 His fame spread everywhere throughout whole region of Galilee.
My Reflection
If we fail to be living examples of ALL that we preach then no one is going to believe what we have to say. We will merely be proclaiming that we are good hypocrites!
TODAY'S BLESSING LIST:
Thank You Lord for: ________________________________________________________
SABBATH PAUSE
My weekly time with God
THANK YOU LIST
Things to be grateful for from the past week
________________________________________________________________
________________________________________________________________
_________________________________________________________________
SPECIAL NEEDS
Things to ask God for in the coming week
________________________________________________________________
_________________________________________________________________
________________________________________________________________
HIDDEN TREASURE
Most important word God told me this week
________________________________________________________________
_________________________________________________________________
________________________________________________________________
READ THE BIBLE IN ONE YEAR: Leviticus 17-20
God?s special verse/thought for me today ____________________________________
GETTING TO KNOW THE SAINTS
St. Agnes
Virgin and Martyr (d. 304?)
?You may stain your sword with my blood, but you will never be able to profane my body, consecrated to Christ.? It is said that Agnes was born to a rich and noble family of Rome and that at a young age her beauty attracted the interest of many prosperous suitors. She rebuffed them all, insisting that she had consecrated her virginity to her true spouse, Jesus Christ. Her suitors denounced her as a Christian, and she was brought before a magistrate. He in turn tried various forms of persuasion, ranging from mild entreaty to the display of instruments of torture. But nothing would compel her to offer incense to the gods. When she remained adamant, the governor had her condemned to a house of prostitution, where every man might have free use of her. It was found, however, that she exuded such a powerful aura of purity that no one could lay a finger on her. Infuriated by this young woman?s defiance, the judge then ordered her to be beheaded. Agnes greeted the sentence joyfully and, according to St. Ambrose, ?went to the place of her execution more cheerfully than others go to their wedding.? At the time of her death she was 13 years old. The fact that the first recorded account of St. Agnes appeared over a hundred years after her death has prompted doubts about the historicity of her ?acts,? if not the actual existence of this servant of God. Nevertheless she has been one of the most popular of Christian saints. In the past, her memory undoubtedly served a tendency to idealize the virgin state. This was reinforced by the appellation ?virgin,? attached by the church to Agnes and other unmarried women saints. There is no corresponding word to recognize married women saints (except widow), nor is there any corresponding interest in the marital ? or sexual ? status of male saints. (We know, for instance, that St. Augustine was no virgin). In the story of Agnes, however, the opposition is not between sex and virginity. The conflict is between a young woman?s power in Christ to define her own identity versus a patriarchal culture?s claim to identify her in terms of her sexuality. According to the view shared by her ?suitors? and the state, if she would not be one man?s wife, she might as well be every man?s whore. Failing these options, she might as well be dead. Agnes did not choose death. She chose not to worship the gods of her culture. The God she worshiped sets an altogether different value on her body, her identity, and her human worth. Espoused to God, she was beyond the power of any man to ?have his way with her.? ?Virgin? in this case is another way of saying Free Woman.
THE AUTHORITY OF THE TRUTH
Society today seems to be more concerned with what it wants to hear than what it needs to hear. This is probably one of the greatest plagues of modern politics which is usually focused upon what the politician thinks will win peoples? votes rather than communicating the truth! Why is truth so often the victim? I think that it has something to do with our aversion for authority and the desire to be ?free? in the false sense. The other problem with truth is that it demands allegiance to ideas and principles that may not suit our present goals. All in all, the challenge for Christians and the Church is to be faithful to the truth and not allow the world?s agenda to affect the way that we live our lives in commitment to it. Jesus? commitment to the truth is one of the reasons that He preaches with such authority. If there is one thing that leaders in the Church have to be, they have to be men and women of the truth. As soon as we diverge from the path of truth, we open the way for all sorts of sin and the devil?s task is made infinitely easier. After all, he is sometimes called the Father of Lies! It is not only our leaders who must be committed to the truth. The same goes for everyone who wishes to follow Jesus. Without commitment to the truth in all things, our witness to the Gospel is tarnished and weakened. The accusation of hypocrisy becomes true and we will discover that we cannot, in principle, defend our stand on issues of morality and faith. When it comes to the truth, we either embrace it fully or not. When we reject one aspect of the truth for the comfort of our own or the world?s wisdom, we lose all authority. Metaphorically speaking, ?our feet are pulled out from underneath us!? What the world needs most today is a people committed to living lives that embrace the truth and all the commitments to making the hard decisions that it involves. A little suffering today in commitment to the truth will save a lot of suffering tomorrow. Choosing the lesser path today will only make things exponentially harder in the future. Fr. Steve T.
REFLECTION QUESTION:
How can I improve my commitment to living out the fullness of the truth of the Gospel particularly as far as the areas of faith and morals are concerned?
Lord Jesus, commitment to the truth is a costly business! Sometimes it even means putting one?s life on the line like You did. I pray for the grace to realize that the truth is the only way to go; the only way of integrity; the only way of discipleship.
St. Apollinaris Claudius, bishop martyr, pray for us.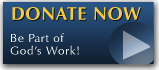 The FEAST is one of the happiest places on earth.

Click Here to find a Feast near you!
KERYGMA TV! is BACK
KERYGMA TV is on a new time slot and new channel Sundays 8 a.m. at IBC 13
Need Counseling? No Landline?
Now, you can use your mobile phone to call a friend for counseling at 09228407031. Or you may call our landlines 7266728, 7264709, 7259999 Mon-Fri 24-hrs, Sat 6am-5pm, Sun 6am-10am
BO BLOGS!
Go to Bo's Official Site and read his almost daily blog! Its not news, but thoughts and musings of Bo Sanchez. Get to know Bo in a more personal way --and find out what it means to live the life of a preacher. You get to enrich your faith as well.
DONATION
Remember to always donate your "first fruits"-not the last. Click on the "Donation" Box under the members menu - and you'll even see links to the nearest branches of the Banks where you can deposit.