READINGS for 2006-01-28
LOUDMOUTH

?Quiet now! Be still!? ? Mark 4:39
I am a loud-mouthed person. My voice can be distinguished by other people immediately because of its volume. I can speak in front a lot of people without using a microphone. And especially my laugh -it can be heard from one end of our school lobby to the other. In addition, I am also extremely talkative. I am known to be able to talk to people for hours ? just me ? talking. It?s hard to shut me up. Until there came a time that my mouth got me into trouble. I used my poor judgement and said painful things about someone in school ? in front of people who actually hated the person, too (I thought i was safe). Great news, they made up ? and they told him about what I said. Tsk Tsk Tsk. Now I?m the bad guy. Now I just wish for peace within myself because I didn?t know what to do anymore. I asked God for it, and He told me that I could get that if I keep myself quiet, even just for a while. It took a few tries before I finally got what God wanted me to do and things started to fall into place afterwards. Now, I?m still loudmouthed, I?m still talkative. But I have learned to listen when God wants me to be quiet, to be still when things in my life are starting to bet too noisy because of me. Tina M.
REFLECTION:
Be still. He is God. Curb my tongue, Lord, when I no longer use it to glorify You.
St. Thomas Aquinas,confessor doctor of the church, pray for us.
1st Reading
2Samuel 12:1-7,10-17
Through the means of a parable Nathan convinces David that he has sinned grievously. David is honest enough and humble enough to admit his wrong and does serious penance for his sins. However, there are always consequences to sin that we are powerless to undo as such. All we can do is to truly repent and seek to make good any harm that we have done if this is reasonably possible. It is one of the sorry aspects of today?s society that people seem to be unwilling to take responsibility for their actions.
1 The LORD sent Nathan to David, and when he came to him, he said ?Judge this case for me! In a certain town there were two men, one rich, the other poor. 2 The rich man had flocks and herds in great numbers. 3 But the poor man had nothing at all except one little ewe lamb that he had bought. He nourished her, and she grew up with him and his children. She shared the little food he had and drank from his cup and slept in his bosom. She was like a daughter to him. 4 Now, the rich man received a visitor, but he would not take from his own flocks and herds to prepare a meal for the wayfarer who had come to him. Instead he took the poor man?s ewe lamb and made a meal of it for his visitor.? 5 David grew very angry with that man and said to Nathan ?As the LORD lives, the man who has done this merits death! 6 He shall restore the ewe lamb fourfold because he has done this and has had no pity.? 7 Then Nathan said to David ?You are the man! Thus says the LORD God of Israel ?I anointed you king of Israel. I rescued you from the hand of Saul. 10 Now, therefore, the sword shall never depart from your house, because you have despised me and have taken the wife of Uriah to be your wife.? 11 Thus says the LORD ?I will bring evil upon you out of your own house. I will take your wives while you live to see it, and will give them to your neighbor. He shall lie with your wives in broad daylight. 12 You have done this deed in secret, but I will bring it about in the presence of all Israel, and with the sun looking down.?? 13 Then David said to Nathan, ?I have sinned against the LORD.? Nathan answered David ?The LORD on his part has forgiven your sin you shall not die. 14 But since you have utterly spurned the LORD by this deed, the child born to you must surely die.? 15 Then Nathan returned to his house. The LORD struck the child that the wife of Uriah had borne to David, and it became desperately ill. 16 David besought God for the child. He kept a fast, retiring for the night to lie on the ground clothed in sackcloth. 17 The elders of his house stood beside him urging him to rise from the ground; but he would not, nor would he take food with them.
Psalm
Psalm 51:12-13, 14-15, 16-17
R: Create a clean heart in me, O God.

10 [12] A clean heart create for me, O God, and a steadfast spirit renew within me. 11 [13] Cast me not out from your presence, and your holy spirit take not from me. (R) 12 [14] Give me back the joy of your salvation, and a willing spirit sustain in me. 13 [15] I will teach transgressors your ways, and sinners shall return to you. (R) 14 [16] Free me
from blood guilt, O God, my saving God; then my tongue shall revel in your justice. 15 [17] O Lord, open my lips, and my mouth shall proclaim your praise. (R)
Gospel

Mark 4:35-41

I wonder if Jesus ever got frustrated with the slowness of His disciples to trust that He had everything under control. I also wonder if I would have done any better than the disciples at trusting in Jesus. I think that the answer to the first question is: ?Yes and often.? and to the second one, ?No, I would not have been any better, probably worse!? It is easy for us to be wise in retrospect. It is easy to make the correct judgment after the fact. Let us pray for the grace to be able to do these things in the heat of the battle or storm!
35 On that day, as evening drew on, he said to them, ?Let us cross to the other side.? 36 Leaving the crowd, they took him with them in the boat just as he was. And other boats were with him. 37 A violent squall came up and waves were breaking over the boat, so that it was already filling up. 38 Jesus was in the stern, asleep on a cushion. They woke him and said to him, ?Teacher, do you not care that we are perishing?? 39 He woke up, rebuked the wind, and said to the sea, ?Quiet! Be still!? The wind ceased and there was great calm. 40 Then he asked them, ?Why are you terrified? Do you not yet have faith?? 41 They were filled with great awe and said to one another, ?Who then is this whom even wind and sea obey??

MY REFLECTIONS:
It is easy for us to be wise in retrospect. It is easy to make the correct judgment after the fact. Let us pray for the grace to be able to do these things in the heat of the battle or storm.

TODAY'S BLESSINGS LIST:
Thank You Lord for: _____________________________________
IS THERE ANYTHING JESUS CANNOT DO?
This miracle of the calming of the waters of the Sea of Galilee just about completes Jesus demonstration of power. He has healed, expelled demons, multiplied food and now He walks on water and issues orders to the weather! If there was any doubt left as to His power and authority in the disciples? minds, it ought to be well and truly dispensed with after this event. Even though we have not had the benefit of being present at any of the above miracles, the veracity of their witness is too substantial to ignore. Some Scripture scholars might try to discredit the accounts on the grounds of credibility but I think this is a simply ridiculous stance to take. Why on earth would anyone want to invent such happenings? And if they are the mere inventions of a nascent church community, it is difficult to see how they could have survived with such force up to this day! I do not think there is anything to be worried about in proclaiming that the miracles really occurred. God is all-powerful and the Scriptures are full of examples of His power. The evidence of the miracles is consistent with the witness of the Old Testament and also the subsequent witness of the saints. Many of the saints worked numerous miracles. If it is possible for them to do so, then moreso for Jesus! Sometimes we ?make God in our image and likeness? instead of the other way around. This danger arises when we fear the otherness of God and are unwilling to admit that He transcends human existence, that while there are similarities between God and humanity, the differences are ultimately greater. He is an infinite being and we are merely finite. There is no need to fear God?s transcendence we should stand in awe of it and wonder why He is so concerned with us that He would send His Son to redeem us! Awe, a reverential fear, and wonder are the proper emotions to cultivate. It is necessary that we stand in awe of God and His power or else we might seek equality with Him as Adam and Eve did. The proper relationship
between God and humanity is, yes, one of friendship but firstly one where the lesser submits to the greater. Fr. Steve T.
REFLECTION QUESTION:
Do I believe in miracles? How often do I pray for miracles in my life and the lives of those whom I love?
Lord Jesus, with you anything is possible. Help me to believe this without any doubt. Open my heart to the truth of the power that is at work in my life so that I will be encouraged to draw upon it more and more each day.

St. Thomas Aquinas, confessor doctor of the church, pray for us.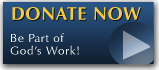 The FEAST is one of the happiest places on earth.

Click Here to find a Feast near you!
KERYGMA TV! is BACK
KERYGMA TV is on a new time slot and new channel Sundays 8 a.m. at IBC 13
Need Counseling? No Landline?
Now, you can use your mobile phone to call a friend for counseling at 09228407031. Or you may call our landlines 7266728, 7264709, 7259999 Mon-Fri 24-hrs, Sat 6am-5pm, Sun 6am-10am
BO BLOGS!
Go to Bo's Official Site and read his almost daily blog! Its not news, but thoughts and musings of Bo Sanchez. Get to know Bo in a more personal way --and find out what it means to live the life of a preacher. You get to enrich your faith as well.
DONATION
Remember to always donate your "first fruits"-not the last. Click on the "Donation" Box under the members menu - and you'll even see links to the nearest branches of the Banks where you can deposit.